I still can't get over the fact that it is September. I hope you all made the most of the last of the summer fruit and veggies and perhaps the a little bit more sun. I found some goodies today to share with you!
Friends, let's start it off with a bang. I give you the holy grail of vintage toys. The EZ Bake Oven. Â Don't look directly at the photo lest you be blinded by its awesomeness. From Etsy seller, Retro Vintage Bazaar.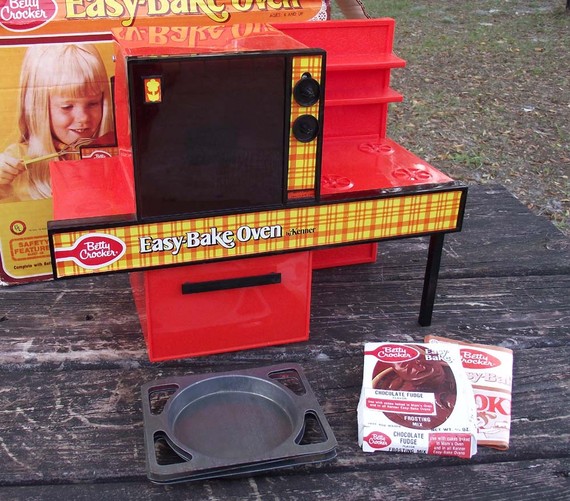 I really didn't think this sweet baby boy's knitted cowboy romper could really get any cuter. Until you such a cute lil' baby in it! And bonus points for the yellow gingham background.  From Etsy seller, Pinkleberries says the baby's not for sale (drat!)
The Littlest Shop always has some wonderful pieces, but my heart goes out to this vintage jumper featuring fluffy little lambs frolicking all over gingham and plaid mountains. Â I. Die.
As a lover of all things Frenchie, so of course I adore this sweet French words vintage patterned shirt. J'adore! From Etsy seller, Pretty Retro.
Any way I could get these in grown up size? Because I freaking love 'em!  Blue flowers and green background.  And only ten bones too? Mmm….  From Etsy seller, Sweet Shop Vintage.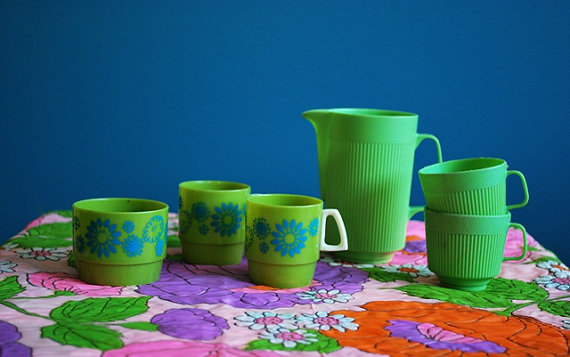 Stripes aren' t enough for this cutie little stripey dress. It needs a rollerskating kitty on it of course! From Etsy seller, Oh Sydney.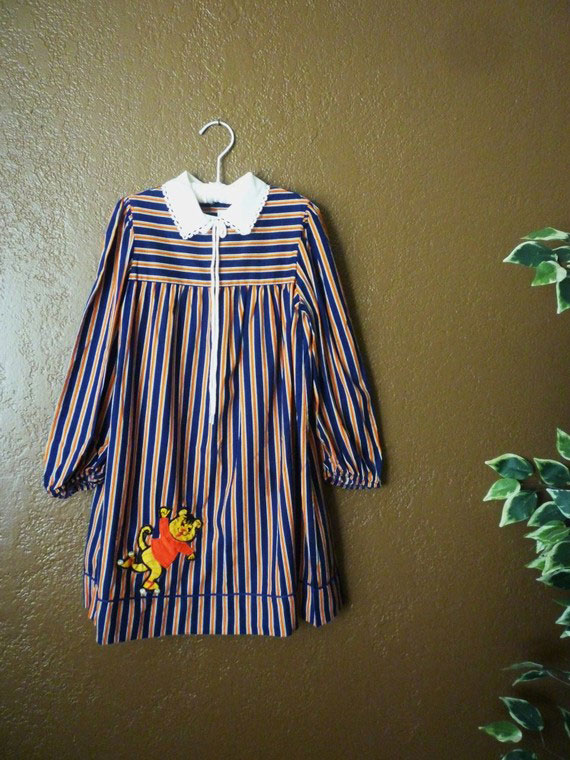 You know I have a thing for shoes. And these vintage shoes are just killer. KILLER! The red edging and the little argyle feature as well. From Etsy seller, Eastern Market.
Honestly, this jacks and balls fabric with ricrac dress is seriously doing something to me. SO CUTE! From Etsy seller, Rock Street Vintage.
Oh the wonderful vintage goodness of Buster Brown. And matching Buster Brown? Yummo! Â From Etsy seller, Oh Dear Things.
Cockle doodle DO with this wonderful little rooster friendly western shirt. Perfection. From Etsy seller, Little Reader Vintage.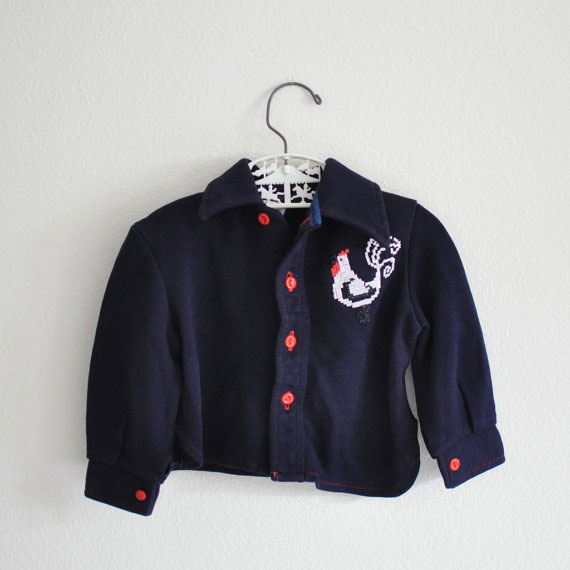 I'm completely head over heels for this terrific drop waist awesome dress in a big girl size 8.  From Etsy seller, BlueBird Vintage.
Happy Monday, folks!