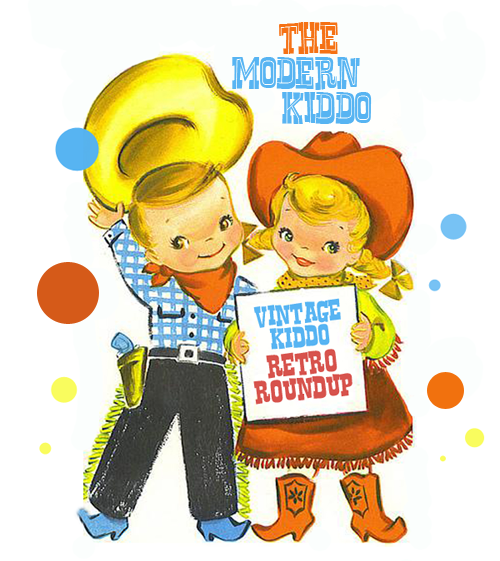 This little yellow dress is perfect for spring coming up.  Is it too early to start thinking about Easter dresses?  From Etsy seller, Kidwonder!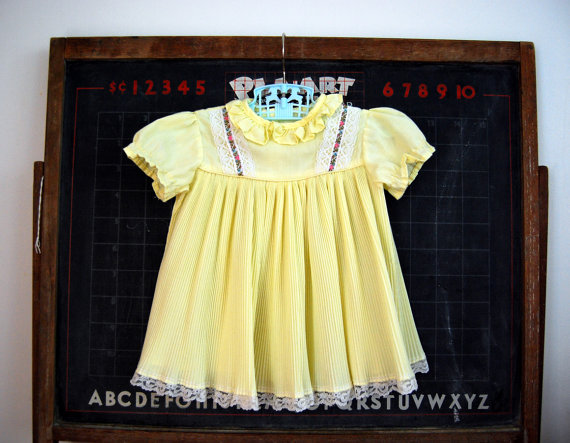 I have always had such a weakness for red patent leather shoes.  Ever since I was five years old when I had my first pair of red patent leather shoes.  And I would have worn these vintage beauties in a heartbeat.  From Etsy seller, El Cheapo Vintage.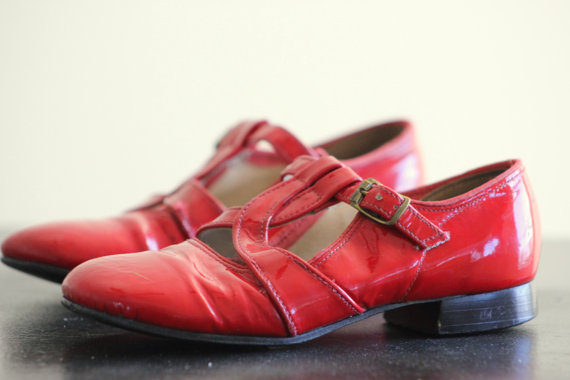 Who needs LightBrite when you could have LIGHTS ALIVE!  From Etsy seller,  One Sweet Dream.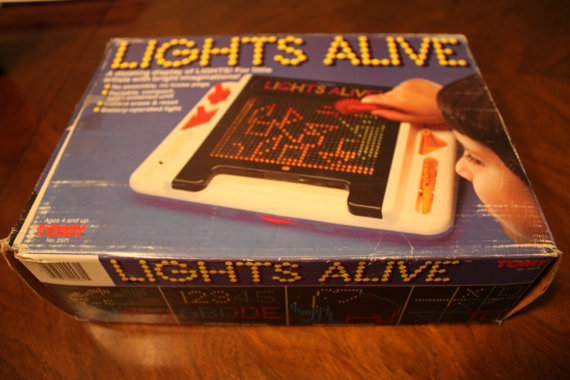 I think this wonderful ski sweater in blue and yellow is a perfect addition to any little kiddo's wardrobe! From Etsy seller, UDAKids.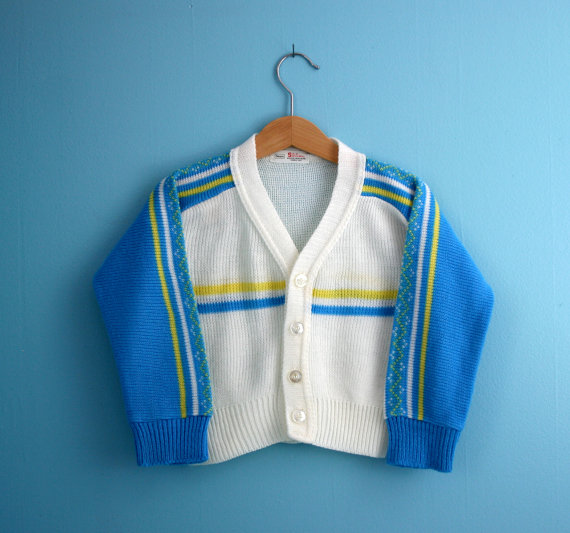 I don't know what is going on with this red and green striped horse, but I'd read this book! From Etsy seller, Connie and Andrew's Digs.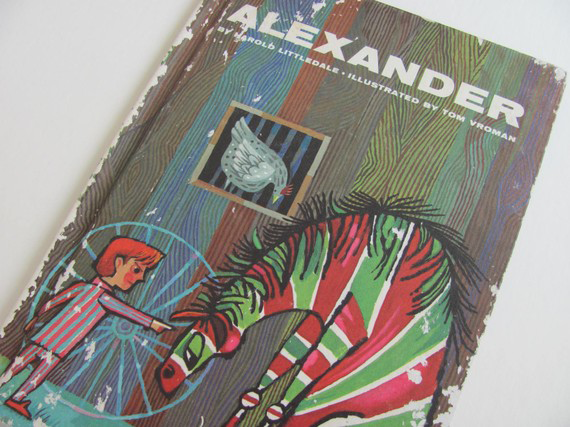 I'm head over heels for this vintage wonderful red romper and oh my word, that sweet giraffe!  From Etsy seller, Stop the Clock Vintage.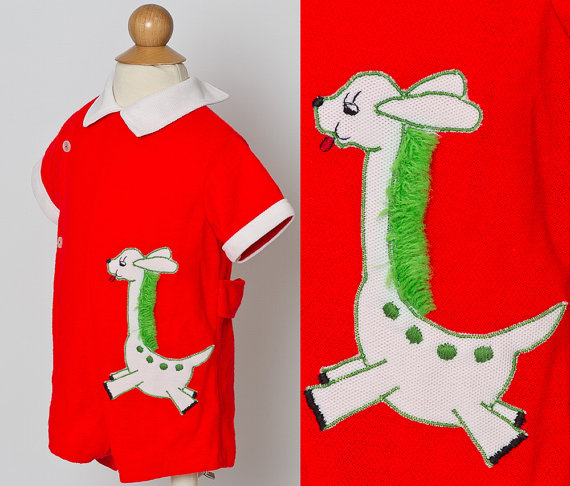 WHOA! I love this jolly trolly lamp of cuteness!  Looks like an Irmi, but the price is amazing! $7.00!  From Etsy seller, Amongst the Knick Knacks.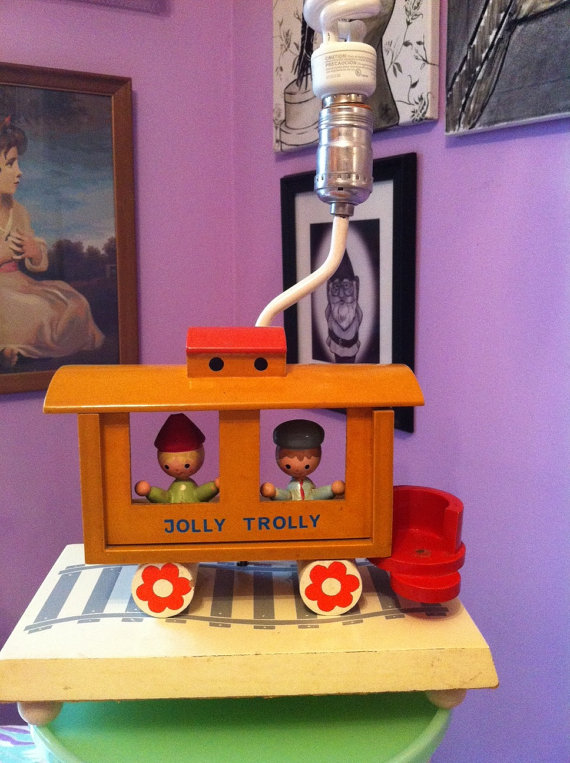 Vintage chalkboards are quite popular right now.  And with good reasons–they are just wonderful. And this one is particularly fabulous. From Etsy seller, Miss Peanut and Lil' Peanut.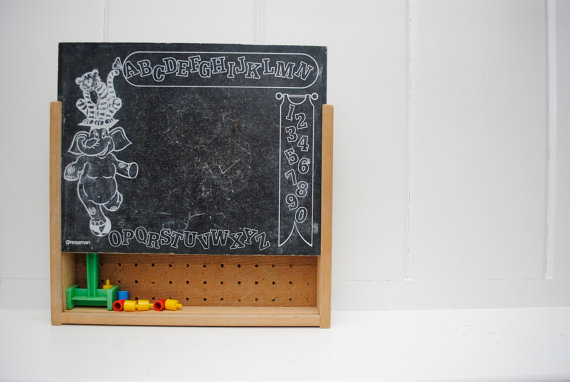 Ugh! I'm just in love with this lovely sailboat sassy jacket. Perfect for any sea faring baby destined for the beach this summer. From Etsy seller, Heart & Sew.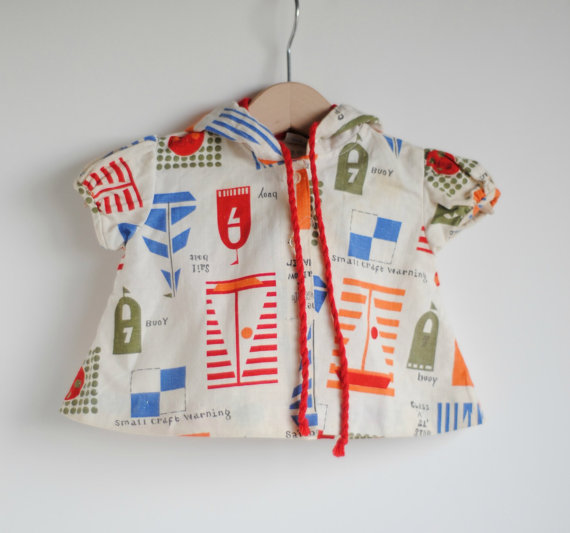 Remember Jem? She was truly truly outrageous.  So outrageous that she had a freaking waterbed!  Now that is pretty darn badass for a doll. And for $275 it can be yours. From Etsy seller, Matira Catrina.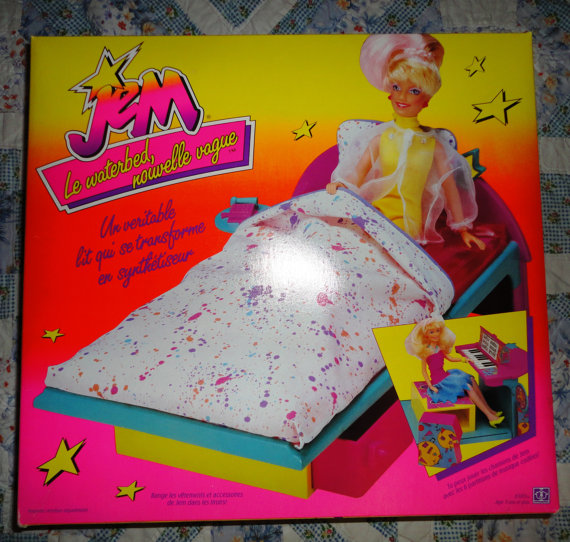 Happy Monday, folks!