Happy Monday Kiddo Cuties. Wow, seems like we haven't done a fun Vintage Kiddo Round Up in ages, what with Memorial Day last Monday, eh? Well don't fret pets, I've got some cute cuties for ya this fine Monday!
As always, we love vintage for it's unique cuts, colors and one-of-a-kind sass….but don't forget it's an affordable, green way to reduce/reuse and give your kiddo a super cool look. We always try to add a lil something modern to our outfits. Think about pairing little vintage dressies over jeans or leggings. Even a pretty party dress looks 2010-casual with some cute sneaks (not to say you can't dress it up either, but we don't all have a little Suri on our hands and we're figuring most kiddos like running around the playgrounds and parks!). And for boys, you can easily ear a cool vintage tee under overalls or with cool jeans.
OK gang, ltet's hit the e-thrift! First up, this Polka Dotty wonder! I love the Peter Pan collar and little buttons. It's begging for a pair of little red sneaks, no? (and some lollipops for those adorable pockets!)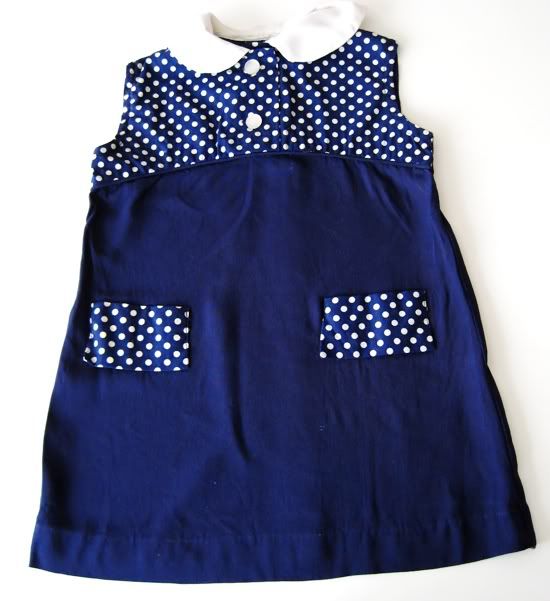 From style lovin' Etsy seller Farfalla Shop
Your little fella would look amazing in this tee—rad over cool straight-leg jeans (cuff 'em DANO….) or a pair of cropped pants for summer!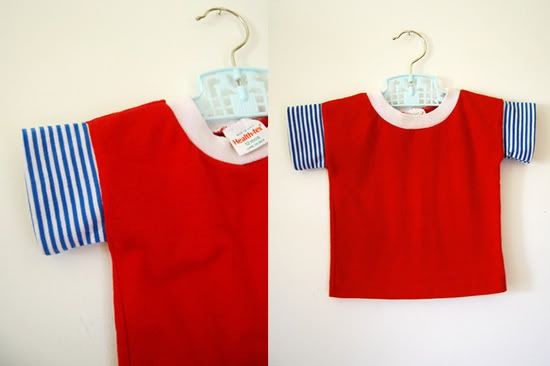 From our sweet pal, Frecklewonder
I looooooove this girlie girl dressie, with the sweet flowers!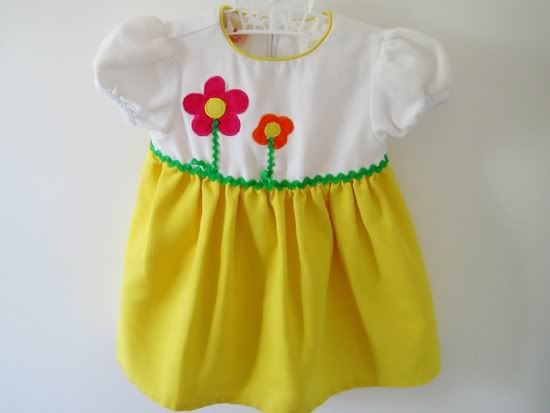 From awesome Etsy peeps, Pink Cupcake Vintage
I have no idea what this style is called, but I'm super into these 70s shirts with the writing in the pattern. (There must be a name for it, no?) This one says POPSICLE and is just too cute for summer.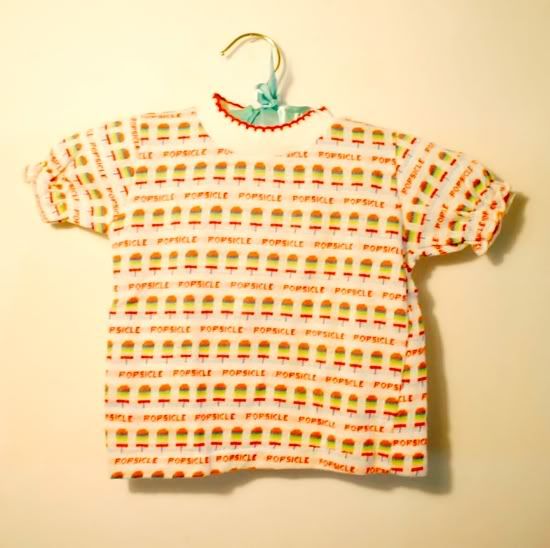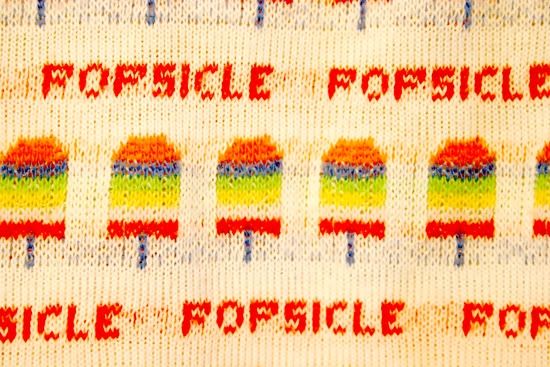 From those groovy guys at Earthing Vintage
Saaaaaaaillling, take me a away to where I'm going!!!!!!!!!! (Wait, is that how that song goes? Hmmm…..sorry to throw a little Chris Cross song bomb on ya.) This little romper is fab, and I love the pocket detail!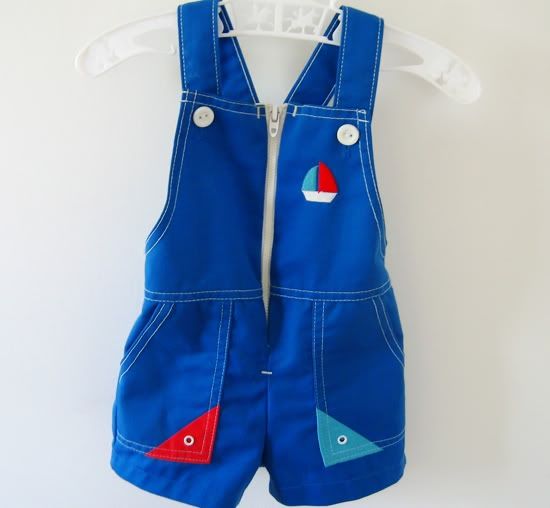 Another QT from Pink Cupcake Vintage!
This one is berry berry cute, wouldn't you agree?? I don't know why but fruit on a little dress is always super fetch….apples, cherries, and esp STRAWBERRIES.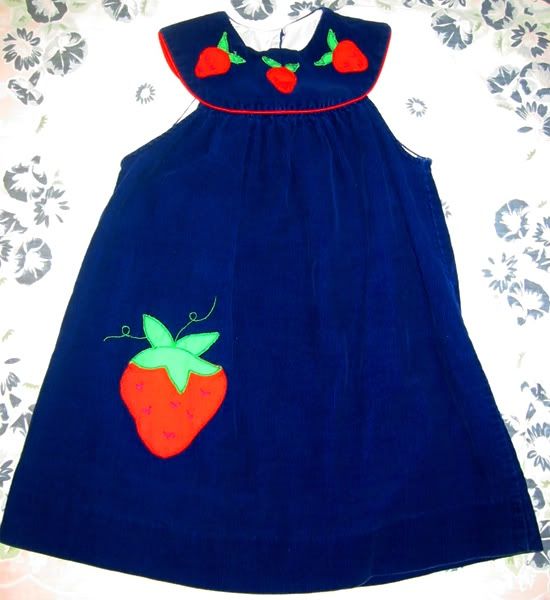 From one of our main gals, LishyLoo Vintage!
OH the bad puns for this little number…..yer sure to make a racket…this one scores a 10-LOVE…etc etc. But i'm gonna spare you and just say THIS IS AWESOME.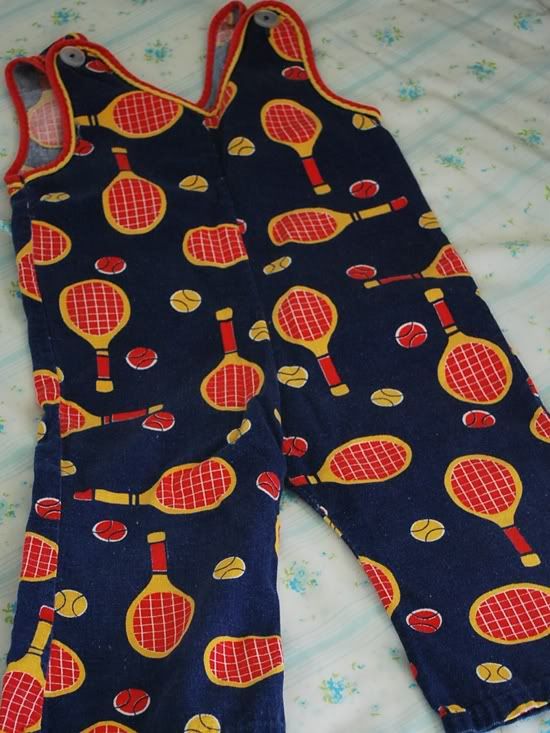 From awesome seller, Anne Beyke
This rockin' roll rodeo number is the ultimate hipster accessory—your lil man will be ready to start his own indie band before you know it!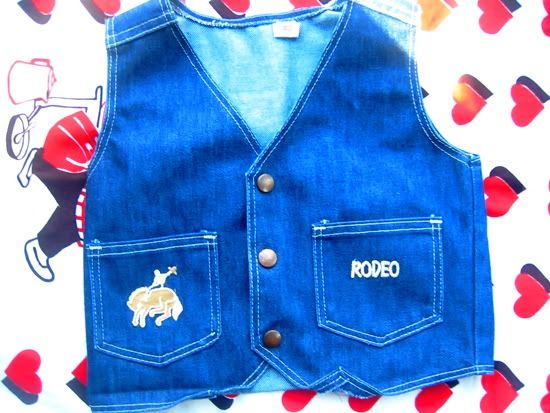 One more cutie from LishyLoo!
This outfit is 2 for the price of one! I love the flower power daisy pattern but those dang pom poms take it up to 11. And the best part is you get a poncho AND a skirt with this one!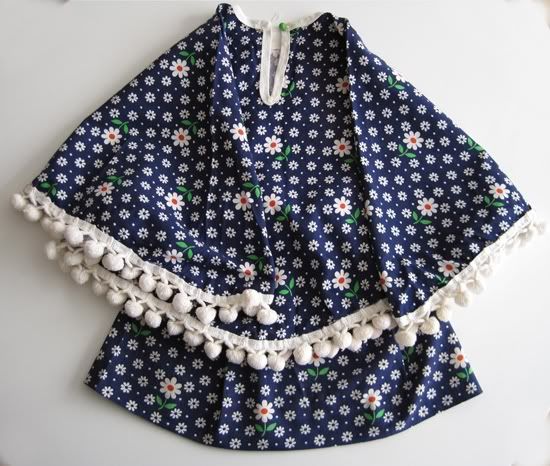 From awesome Etsy seller Farfalla Shop
MY PRECIOUSSSSSSS. This little pale pink dressie is fannnnntastic.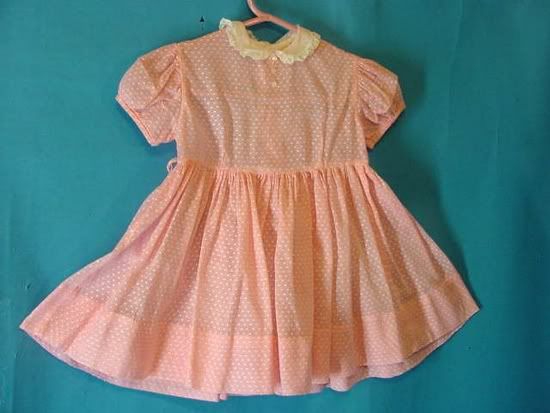 From eBay seller Floozees Vintage.
And finally, this over-sized sea foam gingham is just adorable—and honestly looks like it could very well come from a modern boutique shop . The smocking detail and wee A-line? Yup. I predict this will get sco0ped up FAST.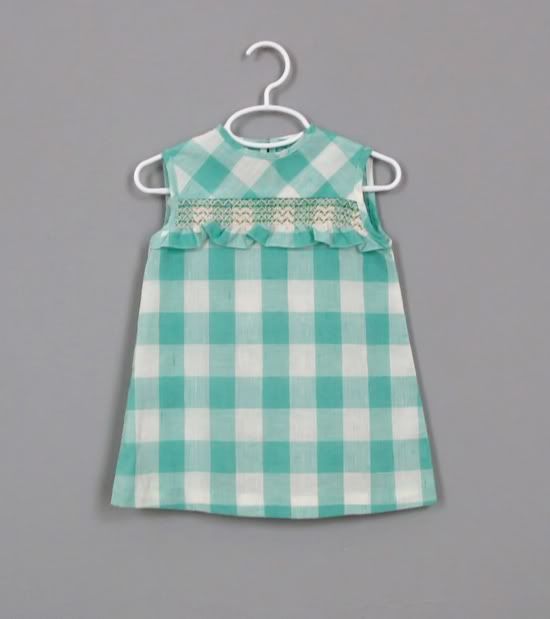 From Etsy seller Winter Milk.
So what are ya waitin' for? Get to shoppin' people! I'll be back a little later today with a fun weekend update.