Oh, I'm so very excited to introduce you to our newest sponsor—Chic eKids.
There is so much to love about this amazing site of gorgeous gorgeous clothes for children.  Sonia has done a brilliant job of curating some of the loveliest kid clothing designers out there. From long time running favorite, Petite Bateau* to stunning new kids on the block, like JakeandMaya or Hucklebones.
Chic eKids is that site that you just have to have in your back pocket when you need to find the perfect outfit for your little one.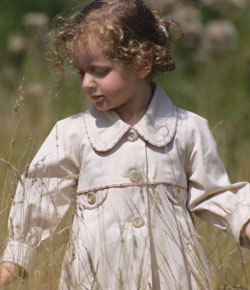 And bonus of bonuses, our new sponsor has a gift for you—a 10 percent discount on any item at Chic eKids!  Thank you, Sonia! The discount code is MDN10.  Now is the time to get that perfect spring/summer outfit that will turn into your kiddo's favorite piece of clothing from their childhood. The one you'll take a picture in because it captures your little one in total happiness.
Welcome aboard Chic eKids! Please stop by their dandy shop today. Oh, and there is a sale going on right now, so hurry over.