The lovely folks at Olive Juice sent us some clothing for the Peach and Wolfie and I gotta say, we Modern Kiddo mamas are so loving this brand! Â Their line is decidedly vintage inspired, with classic pieces for boys and girls. Their stuff is reeeally cute and non-fussy. Now that the weather's finally warmed up in the Bay Area we are able to wear such lovely lighter classics. Yay summer wardrobe!
The reason we are loving them so much lately, however, is because they are doing an amazing philanthropic push. In a "buy one, give one" effort, Olive Juice will provide one item of clothing for every item purchased through their special microsite, http://www.olivejuicegives.com. These donated items will then go to a child in need with the help of Clothes4Souls.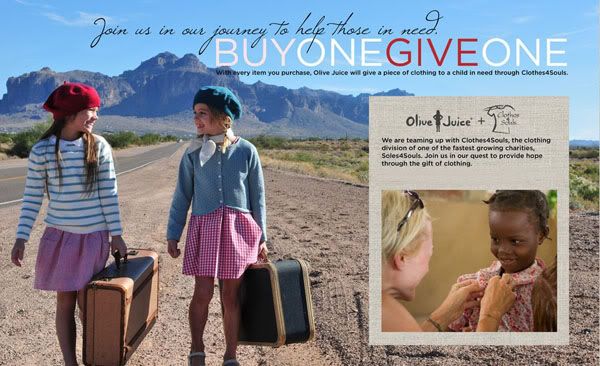 As if you didn't need an excuse to buy such gorgeous clothes. But this great Clothes4Souls partnership just makes the clothes even sweeter.
Just look at Master Wolfgang in these wonderful linen pants!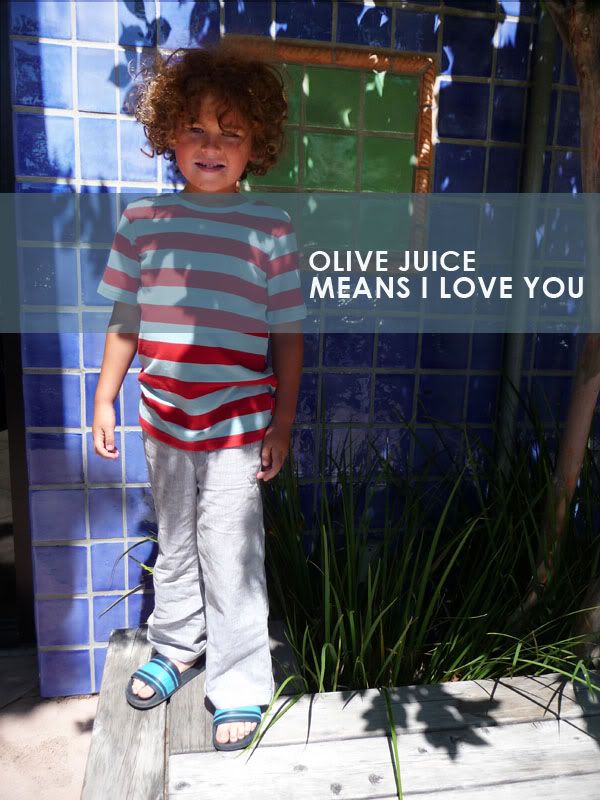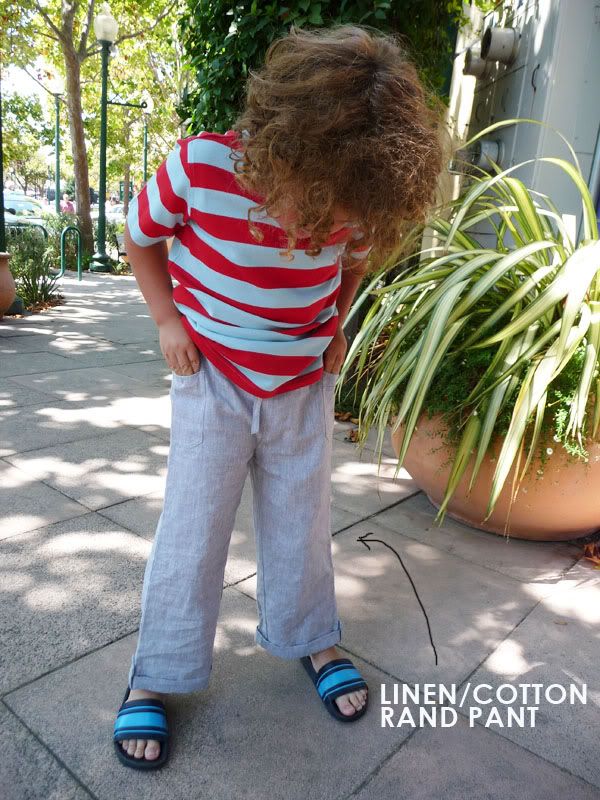 Wolfie is sportin' a pair of the Olive Juice Rand pant, which is great for boys or girls. They are reeeally comfy and while Alix dressed 'em down, you could easily dress them up. Alix said, "These are a 7/8 and are a little big on the Wolf (the clothing is cut generously), but he still loves them. The beauty of this pant is that as your kiddo grows, they get that cropped look (which I think they're supposed to have) which makes them really beachie cool!"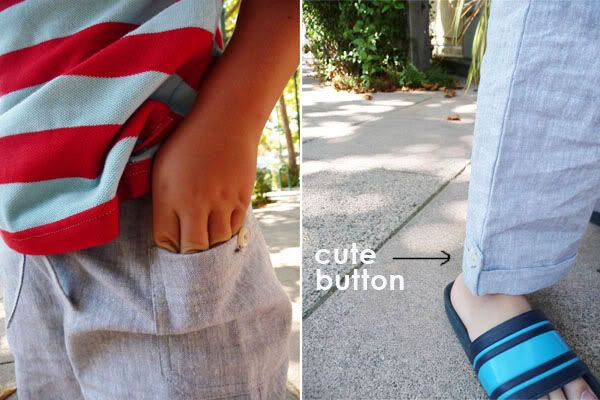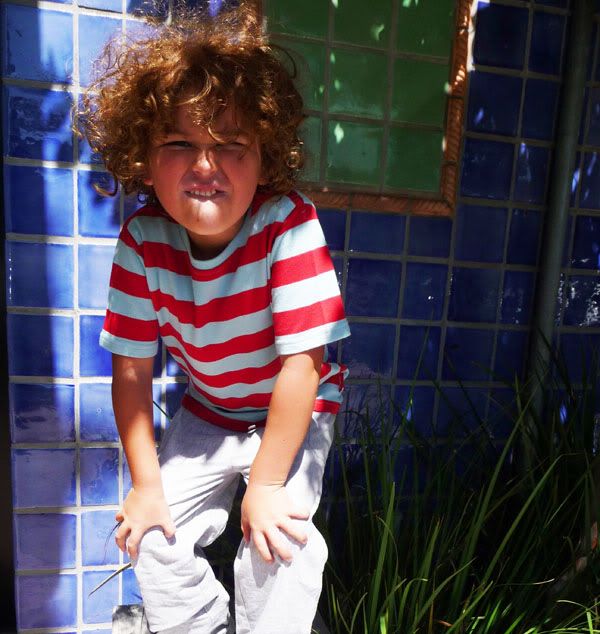 Ms. Peach is rocking this sweet, lined linen dress, which I paired with a light cotton voile top.  I think this little dress would be wonderful just on its own or layered with a nice under shirt and leggings.  Super comfy and cozy as well! Also, it would be totally adorable next year worn as a tunic with some little shorts in a fun print fabric.  I am really impressed by the high quality of the piece, so I know it will last to next year, which is especially nice.
And bonus points for pockets! The Peach loves a good pocket.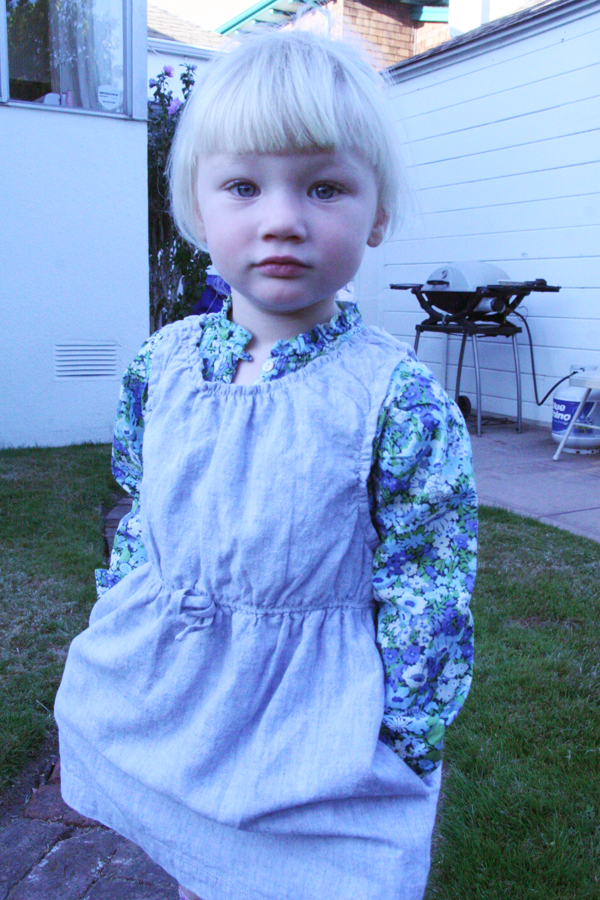 So, three cheers for Olive Juice and its Clothes4Souls initiative. Do stop by Olive Juice to check out their wonderful clothing—and to help send an outfit or two to a child in need!