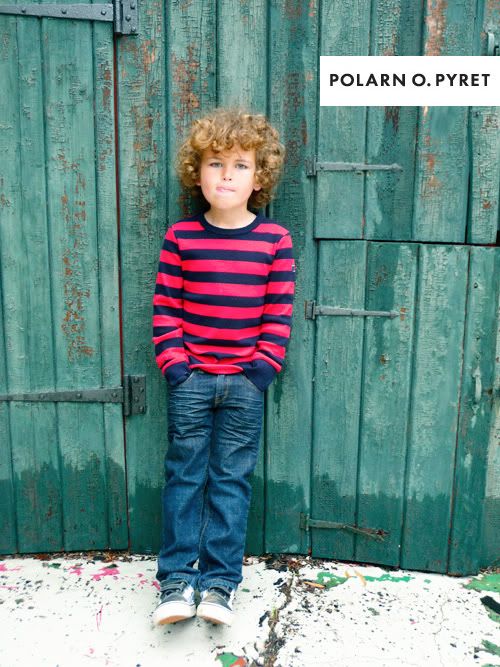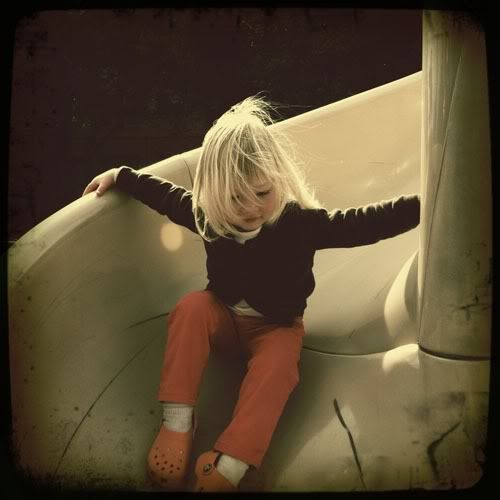 Around these parts we love Polarn O. Pyret. While PO.P has only been available in the US for a few years, it's been a Swedish household name for 35 years. They're somewhat famous for their stripes, but I love them for their punchy colors and clean graphic shapes. And the quality is reeeally great. I've bought many items from them (some of which you'll see here!) but our kind friends at Polarn O. Pyret heard we were fans and they sent us some really fab goodies. This spring/summer they've got some great stuff going on. Let's take a lil lookie!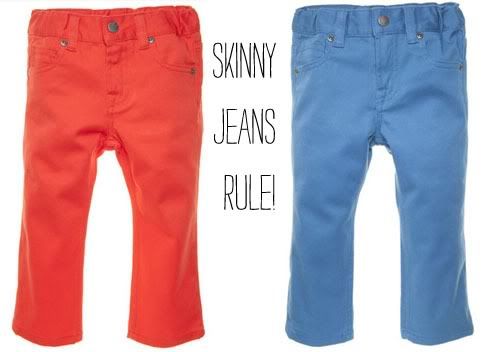 SKINNY COLOR JEANS! These are my top picks. I love 'em! We bought Wolfie a pair in turquoise. They're a lil big, but he's growing like a weed and I know they'll fit perfectly. The color is RAD.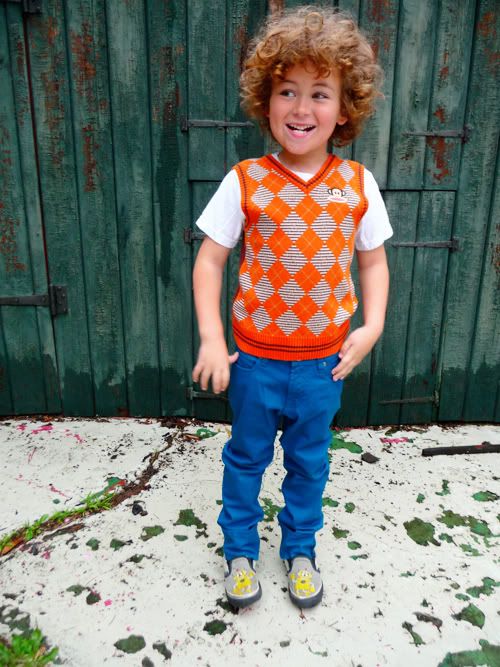 Here is Peach wearing a sassy orange-red  pair c/o Polarn O.Pyret. Great color, right??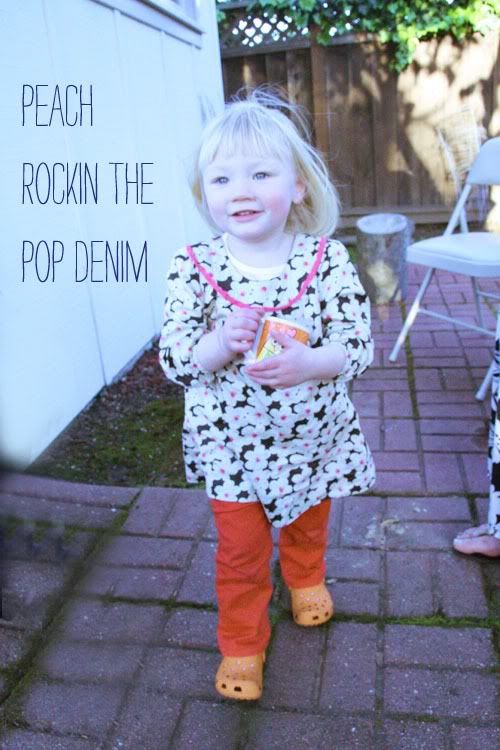 Slim Color Jeans (sale!)
RAD JACKETS & CARDIGANS. This isn't Wolfie's usual style but I thought it was SO cute. Perfect for people who want to dabble in color but aren't sure if they want to go full on TURQUOISE PANTS, ya know?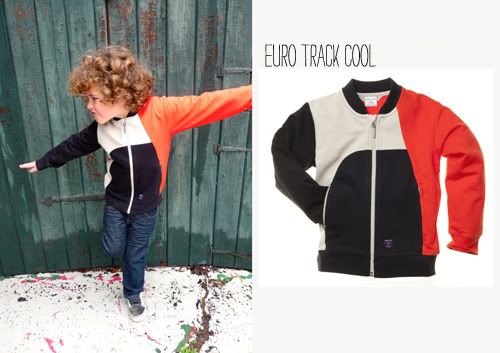 Mod Pattern Track Jacket c/o PO.P
This little sweater is the bomb. I have to say I love cardies on little kids. Because they tend to get warm easily, they are perfect for our San Francisco weather—cozy up in the morning, but easy to take off if the day warms up. Can you see the red elbow patches? Love 'em! I know summer is approaching, but we West Coasters still have cool days and this sweater is getting LOTS of use. I think Wolfie looks pretty sweet in wearing it too.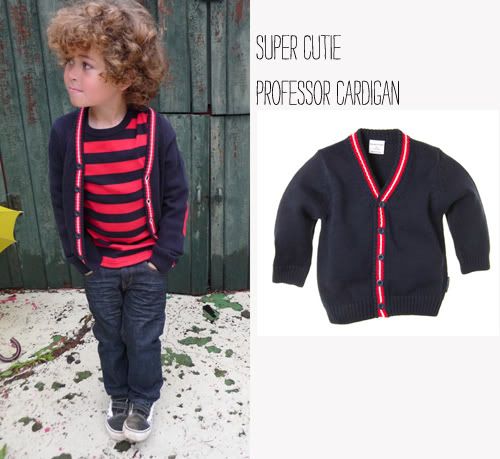 Professor Cardigan (sale!)
This boho tunic makes Peach look like a little California beach girl! The top has darling pockets and the skirt is comfy but spunky.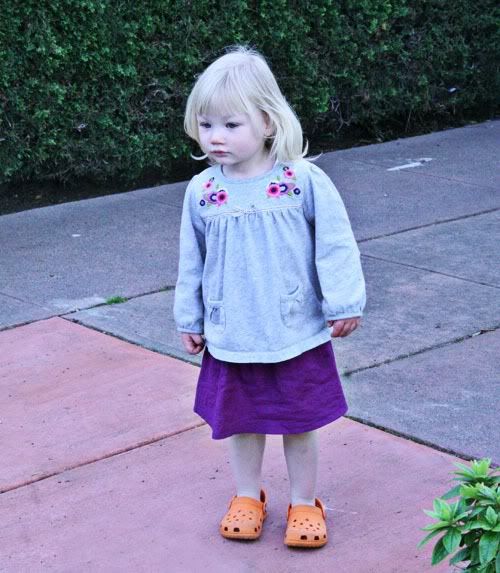 Strolling Skirt Her shirt is sold out, but I love these Folklore Tunic (sale!) Needleprint Flower Tunic (sale!) c/o PO.P
Big, bold and funky. This cool shirt looks fab with jeans and also comes in a GREAT purple too.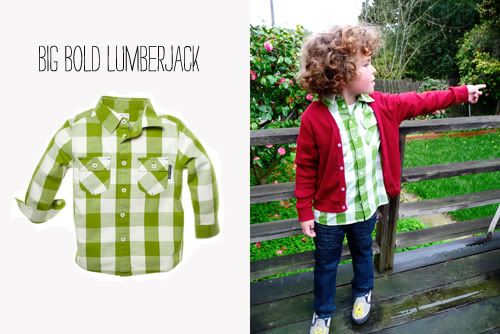 Buffalo Check Shirt, c/o PO.P
How fun is this cute take on the stripy shirt?? An ice pop from PO.P!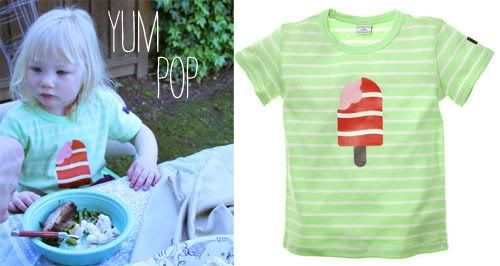 Signs of Spring Shirt, c/o PO.P
SWIM LITTLE FISHIE.
Wolfie is in first grade and he doesn't know how to swim just yet….but he LOVES the water. When we went to Hawaii I was on the hunt for some new trunks. I found these euro-style cuties. I admit they were a leeeeetle bit shorter than I thought (his old suit was a more classic board short dealie) but he LOVED these! They were comfy, didn't weigh him down and look like retro James Bond swimmers.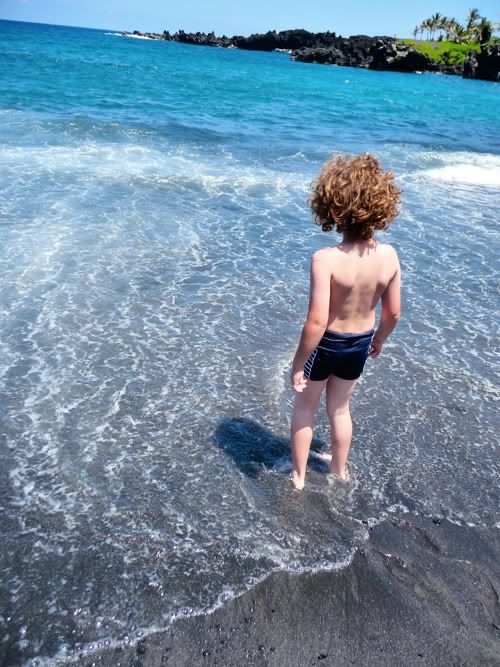 Pair it with a rash guard top if your kiddo is sensitive to sun—and don't worry, my boy was slathered in sunblock!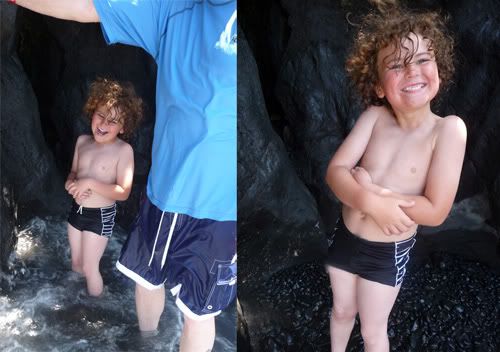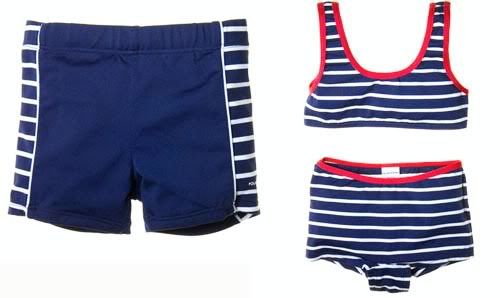 Retro Swim Trunks for Boys and Retro Swim Suit for Girls. We were smitten with these styles, but they have a wide variety including a full range of rashguard pieces. And now they're having a smashing sale….check it out!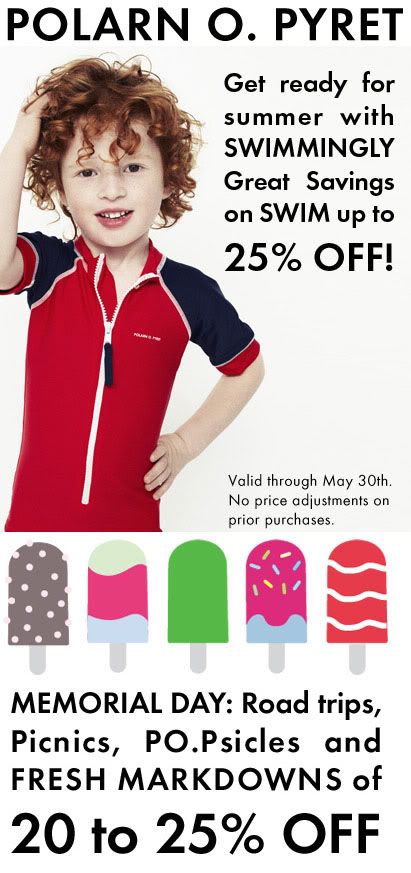 I love that little red-headed Wolfie looking cutie. Hee. OK, so what are you waiting for? High tail it on over to PO.P and grab yer 20-25% off—now thru May 30 on TONS of cute goodies! We lerve ya Polarn O.Pyret!