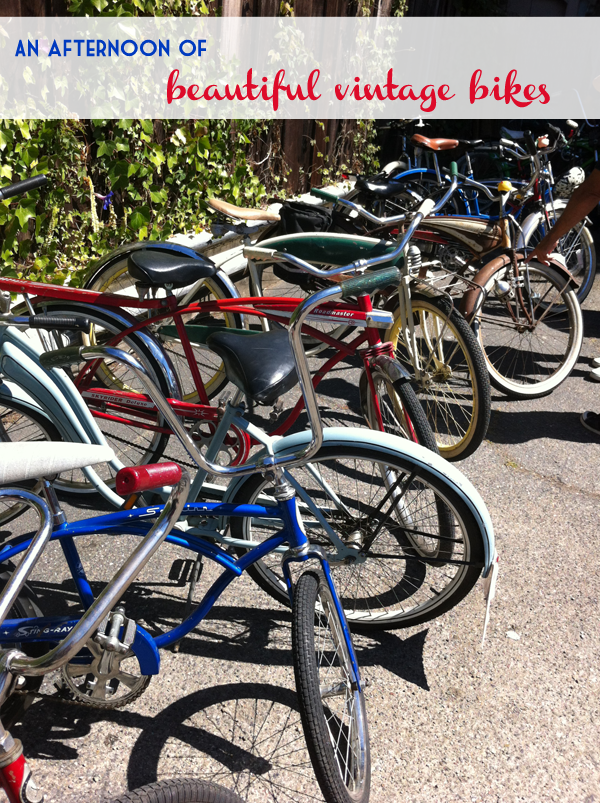 Confession: I love vintage bikes.
When I was in college, mountain bikes were all the rage, but I wanted a simple vintage bike to look like the young women that peddled around the campus in the fifties.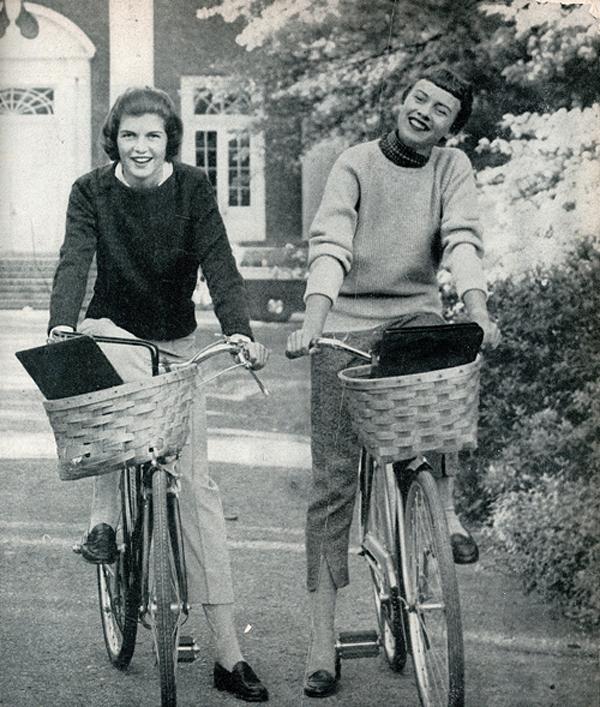 I was bemoaning this fact to one of the TAs in my dorm, who told me that in the basement of my dorm, there was the "bike jail" where they stashed confiscated bikes and there were bikes in there from the forties to last year.  And with a pair of scissors, I could easily "borrow" one of the bikes. No one knew what to do with them! One night I went down to the basement and "borrowed" the prettiest blue Schwinn from the sixties and peddled away. I like to think that its past owner was smiling somewhere.
And thus began my very long love affair with vintage bikes. I knew my sweetie Eric was meant for me when he professed a similar love.  In fact our first date was supposed to be a bike ride through golden gate park.
So, it was no surprise that Eric and I were determined to go to the local Bike Hop which was happening at our favorite tiki bar about a mile awhile from our house! We hired our next door neighbor to keep an eye on the Peach and peddled away on our little date.
Here is the magnificent steed I rode to the bike hop. Eric gave me this beauty as a Valentine's Day present ages ago. I loved it so much that I refused to put it in the garage, but instead had it in our living room.  If a bike could be yar, this bike would be yar.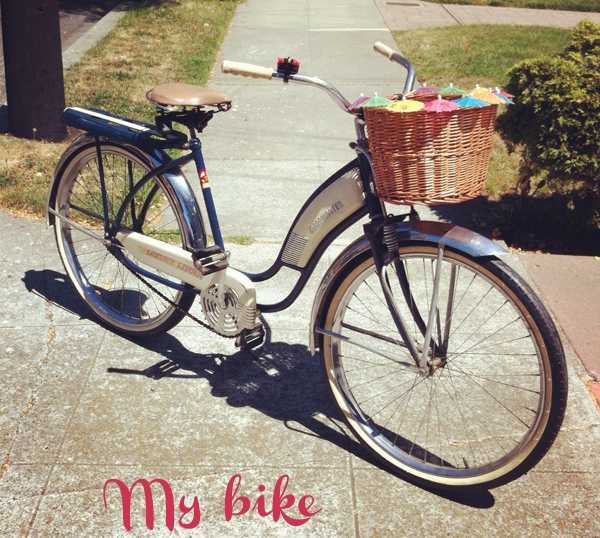 Here's Eric on his faithful red beauty.
We biked off and were the first people at the hop. So, we ordered our "usuals" (Eric's painkiller and my missionary's downfall–with extra downfall) and snagged a great seated view to the bikes.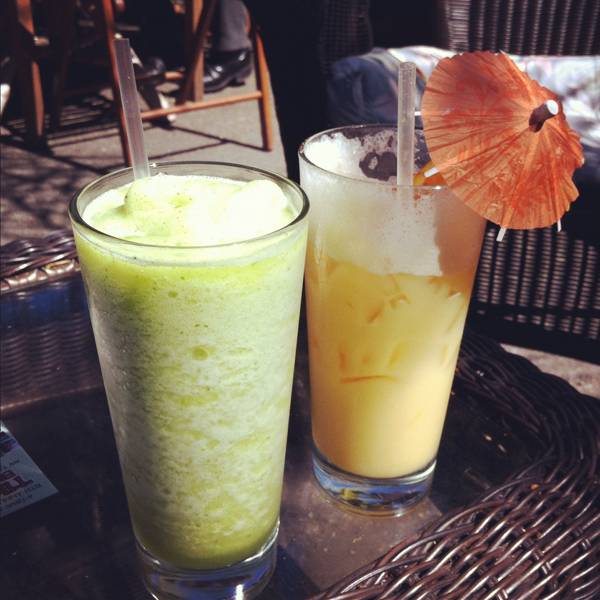 And, man, did we see some great old bikes.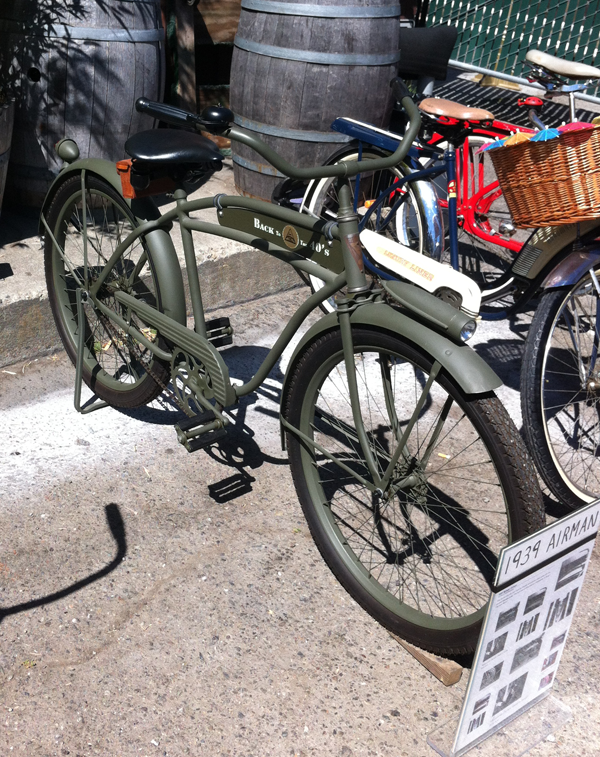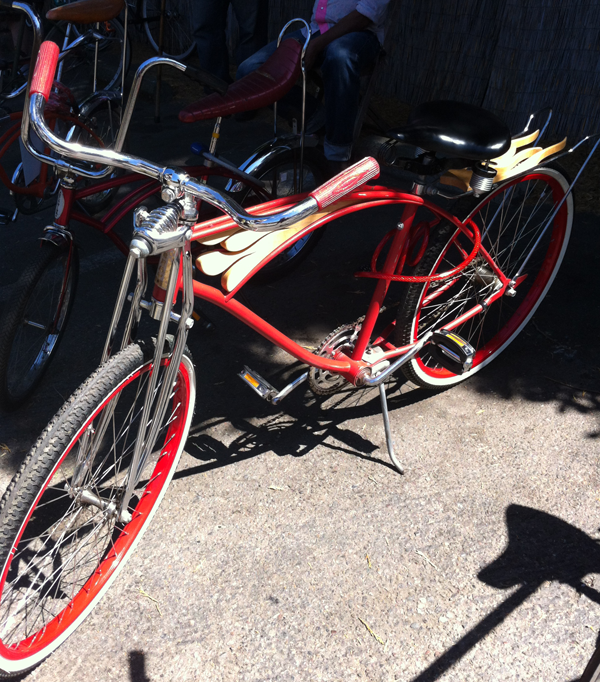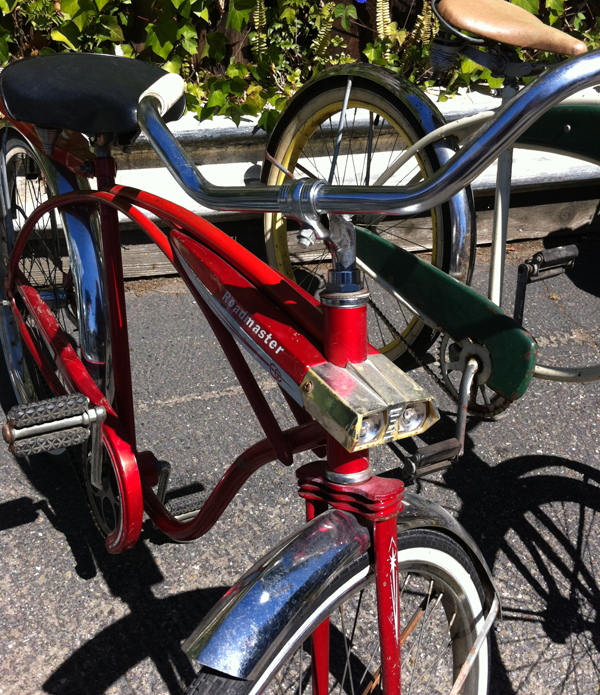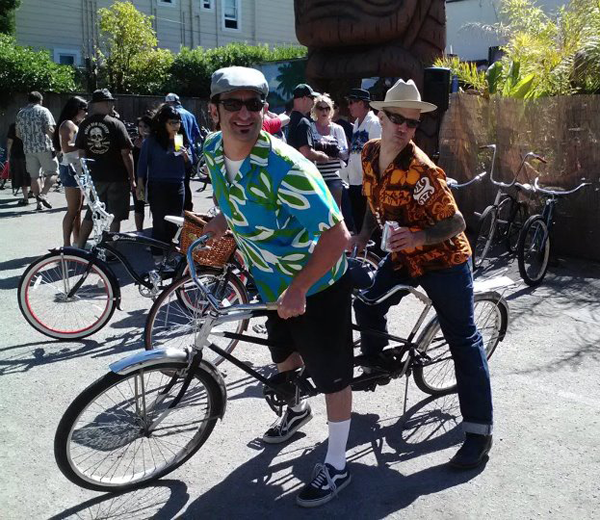 And there was also a lot of great vintage dress watching too!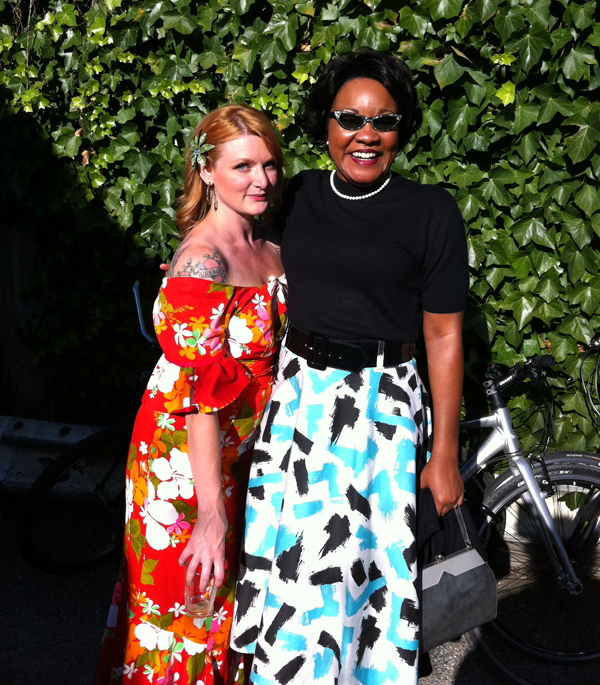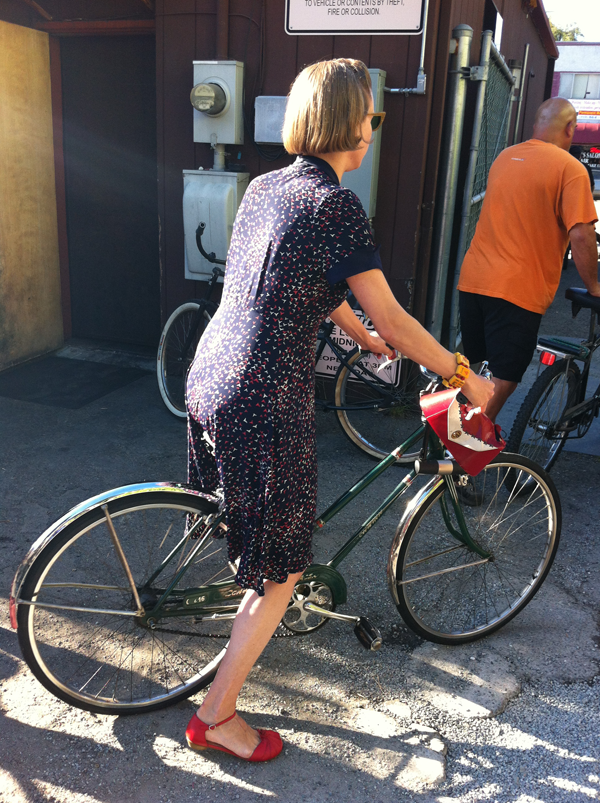 But the best (and biggest surprise) of the day was that I won for best girl's bike!  Hot dog!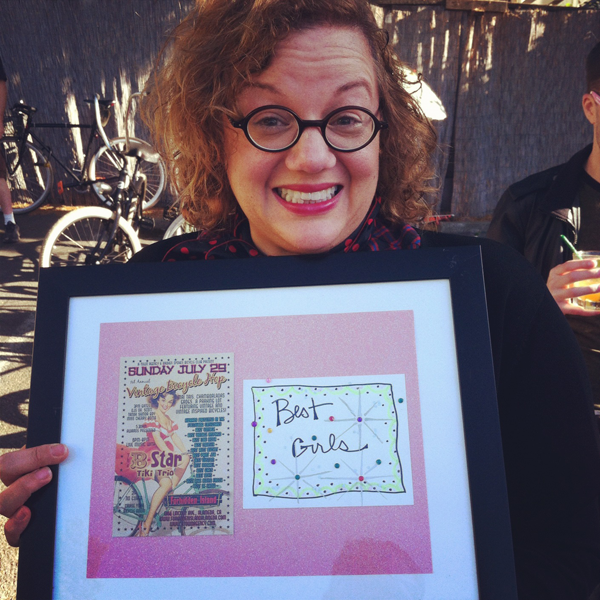 All in all a great date, to say the least.
Are you a fan of vintage bikes?