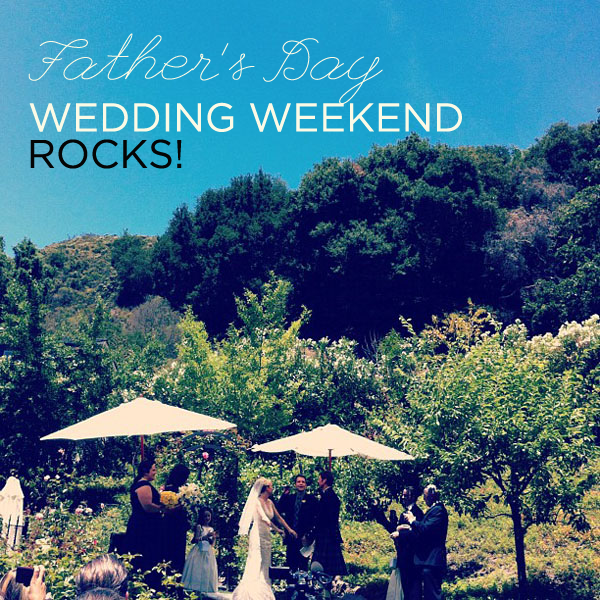 This past weekend was Father's Day, but we had sooooo much going on, we decided to postpone it to this Saturday! Well why not, right? We started out with a Wedding and a Pool Party. Greg and I were at the wedding (Greg's friend and ex-bandmate Carmela was gettin' hitched). Wolfie got the pool party. And as it was a sweltering 100 degrees (HIGHLY unusual for we wimpy Northen Californians!) I have to say Wolfie got the better deal!!! OK, not entirely. The wedding was really beautiful. And the company was excellent. I felt badly for the fellas, all sweatin' like mad in their suits! The groom even had a wool kilt on. ZOINKS! Despite the heat the bride looked gorgeous all day long. It was like wedding voo doo! I, on the other hand, was a hot mess. Literally. Hawaii is a favorite destination for the couple, so they had a special ukulele jam of "I'm a Believer," that was super sweet.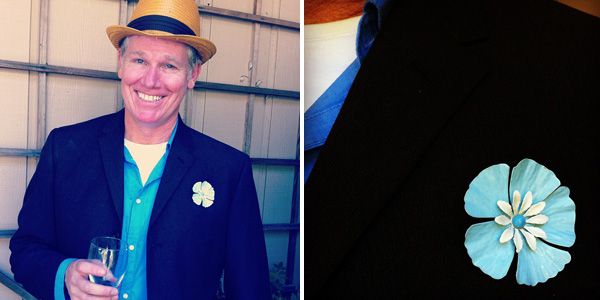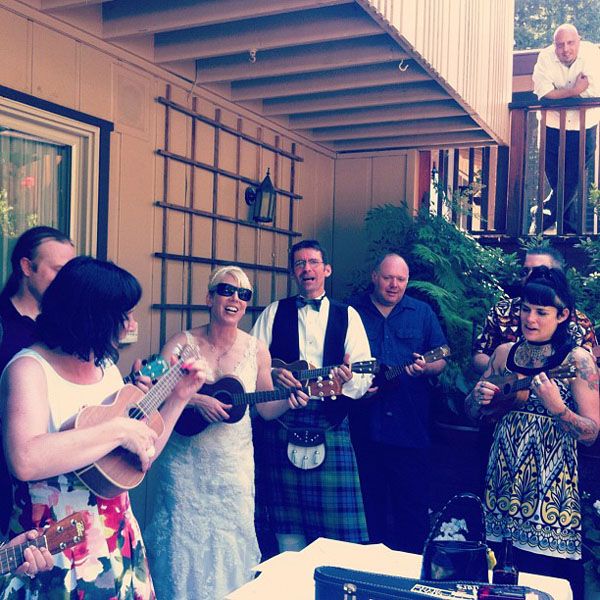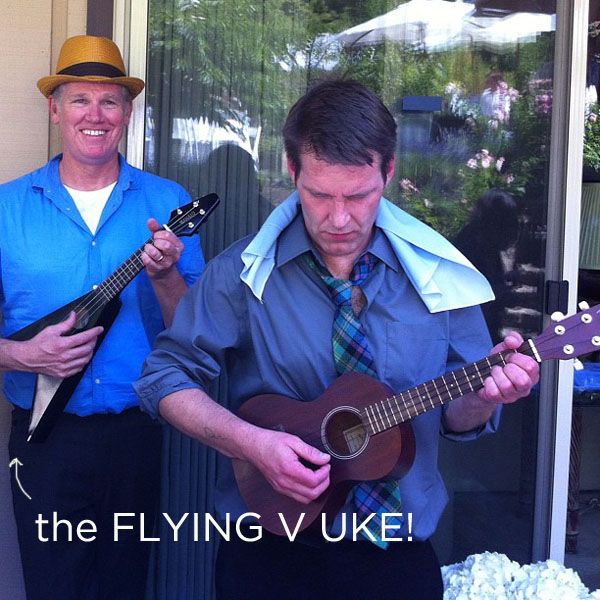 I admit, I totally jumped into the pool when I picked up Wolfie from his party. It was the most refreshing swim I have ever had!! By the time we made it home, we finally cooled off a little bit.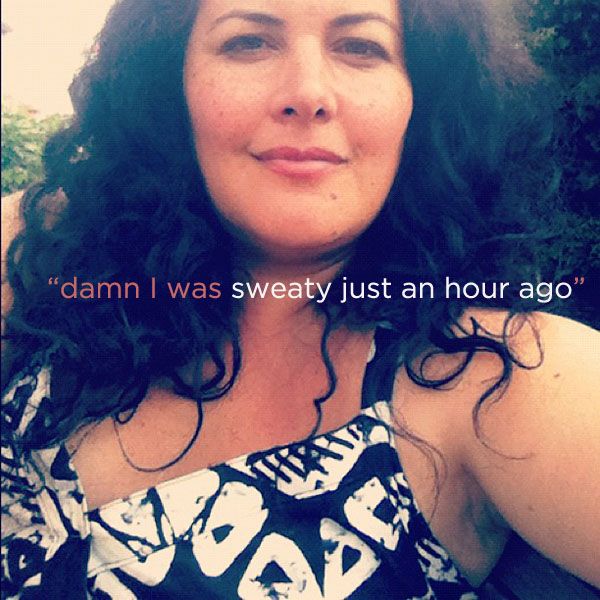 The next day was a special reception/rock show—every band Carmela had been in performed 3-4 songs (with her on bass, of course!). It was at Thee Parkside, which is a great venue (and officially has THEE best tater tots around!). Because it was a day time show (and Thee Parkside is all-ages) Wolfie got to come along and watch daddy play.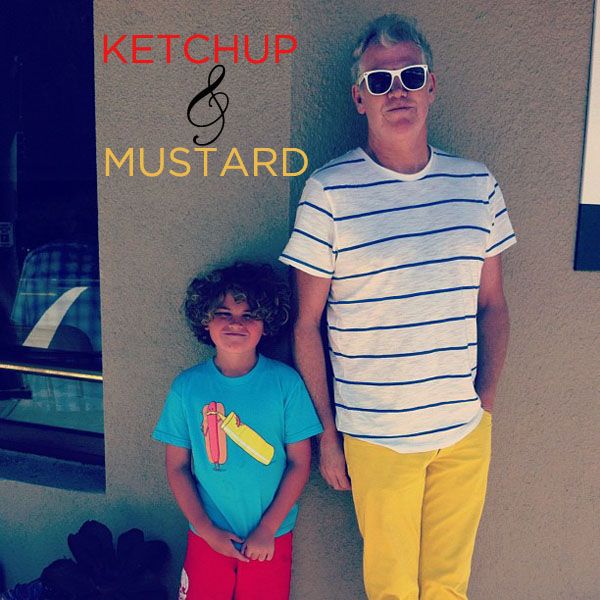 The first band was super punk and mega loud (we told Wolfie he had to wear earplugs!), the next band was an all girl band which was awesome, and then Greg's band played. Wolfie was so into it….but got really shy. All these old friends of Greg's kept coming up to him to high five him and say hi and rufflin' the curls. I think he was a little overwhelmed! He gets so proud watching Greg play, though. It's really cool. His favorite part was helping Greg break down his equipment. So cute. We grabbed some tasty Mexican food on the way home and still had time to relax and hang out with Sammy. All in all, not a bad weekend!