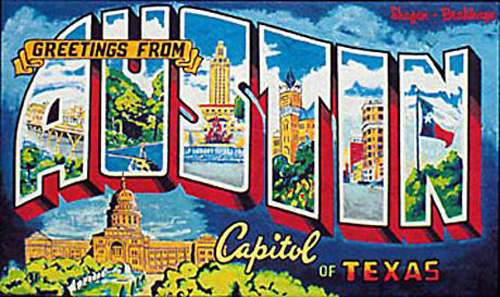 Well, my work is sending me to Austin tomorrow! Â This is my first time going to Austin and I'm so so so excited! I've wanted to go for more than 10 years.
And it is for SXSW. Squee! Â Fabulous music and fabulous conversations about tech and online tech innovations. Â Yeah, I'm a total dork.
Fortunately as far as the food is concerned, CHOW created this terrific love letter to Austin with its most recent CHOW Tour. Â  I'm so excited to go to the food trucks there–I hope they are as good as Chairman Bao or the Waffle truck.
I probably won't have much downtime, but what I have I'd love to use wisely, so I turn to you all–any suggestions? Any cool stores I should go to? Any great bars? I want to hear from you! Be sure to swing by this afternoon, I've got some more goodies to share!