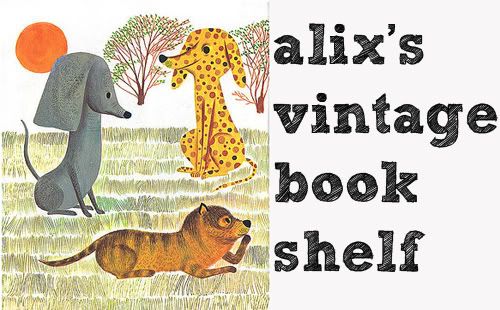 It's time for another edition of the vintage book shelf! Whoo hoo! This one I found at a terrific estate sale, where I also walked away with an awesome Fisher Price record player for Wolfie! These illustrations are so charming—I think you'll fall in love with them!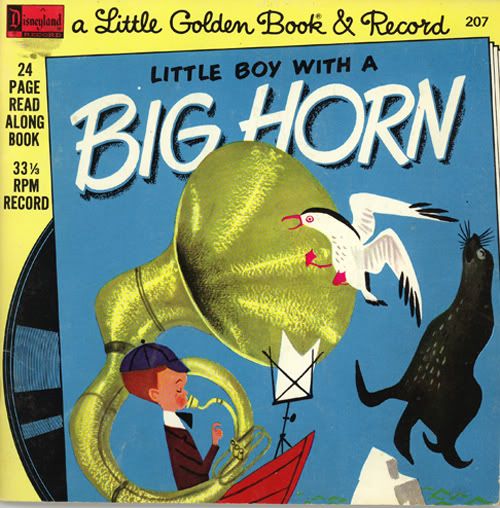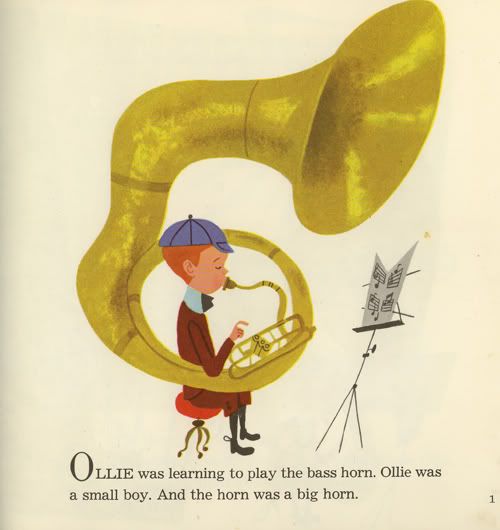 OLLIE!!!!! I love his little outfit and how spindley the legs on the his music stand are.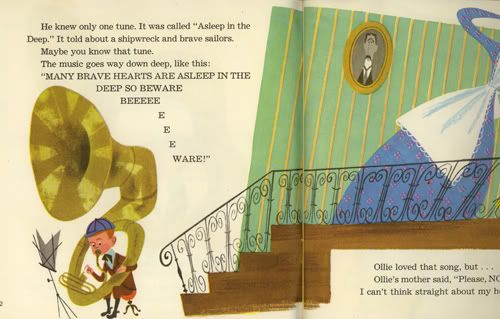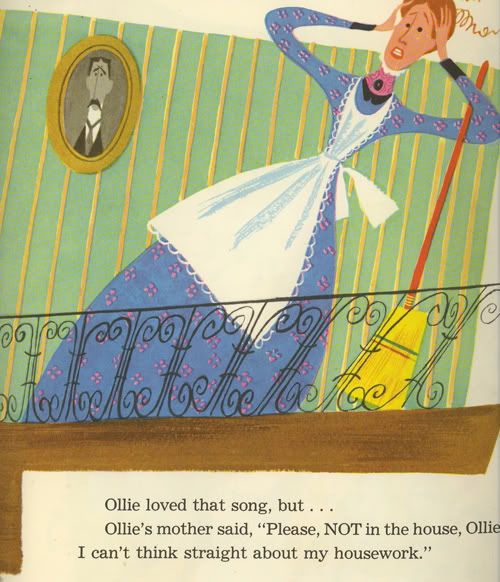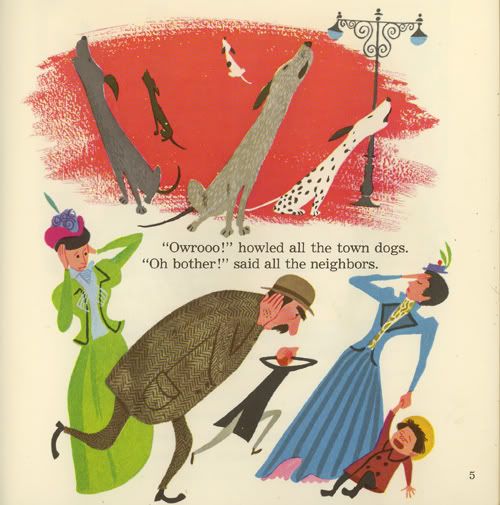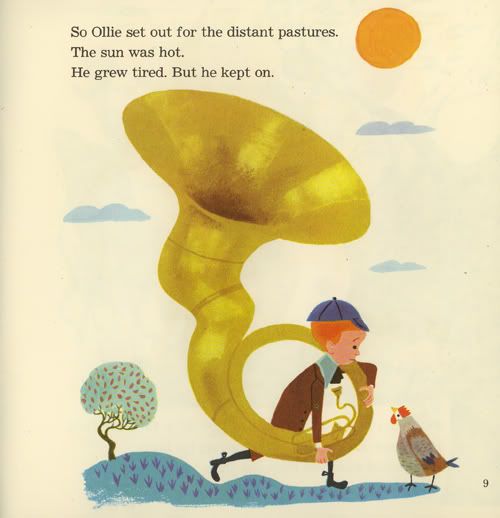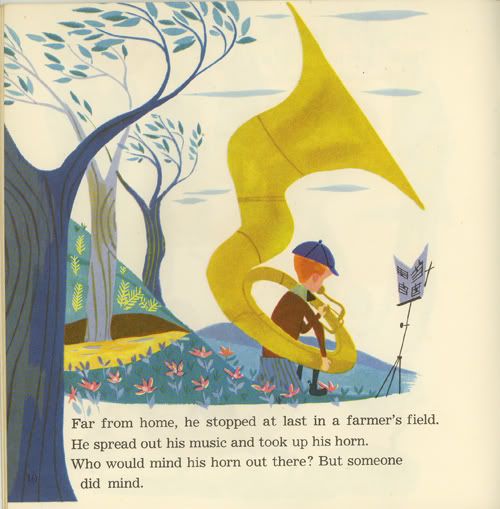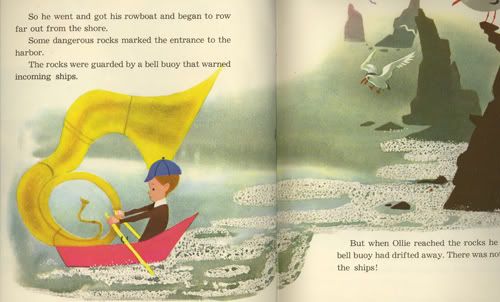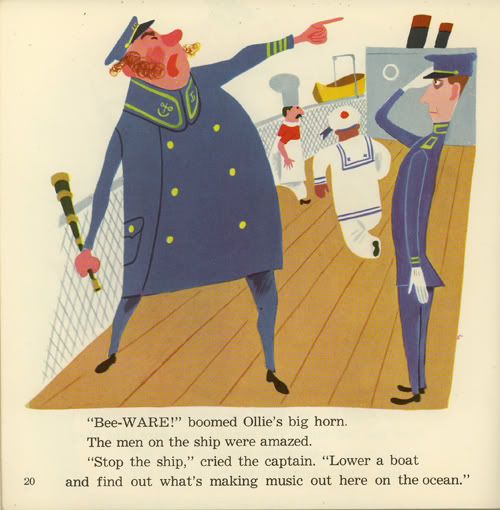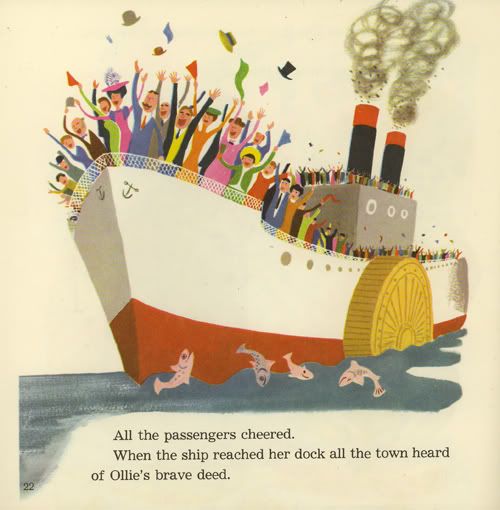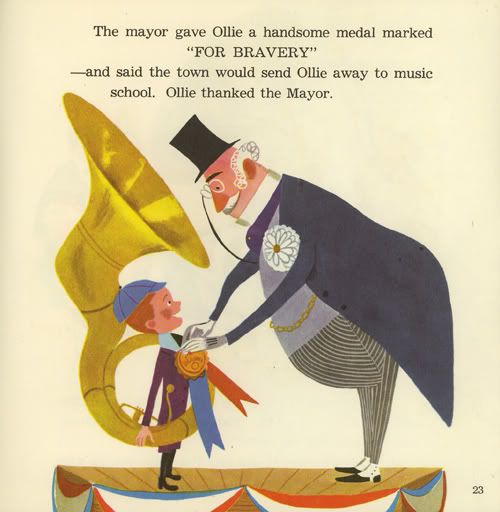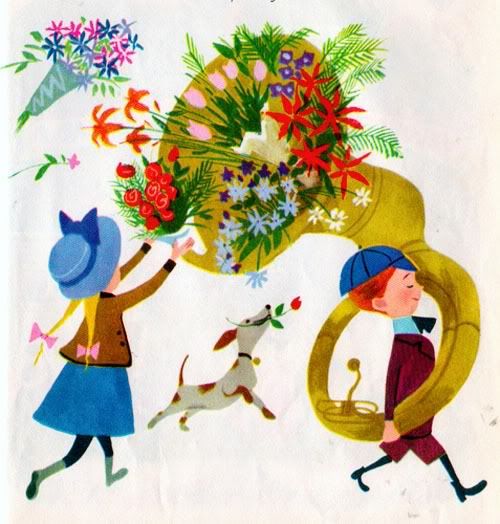 I didn't include every single page (I figured there were only so many images of Ollie and his big bad horn that you needed to see!) but how cute, huh! Vintage children's books make me so deliriously happy…..I don't think I can ever have enough of them!
"Little Boy with a Big Horn", Little Golden Book, 1950
Story by Jack Bechdolt
Illustrations by Aurelius Battaglia