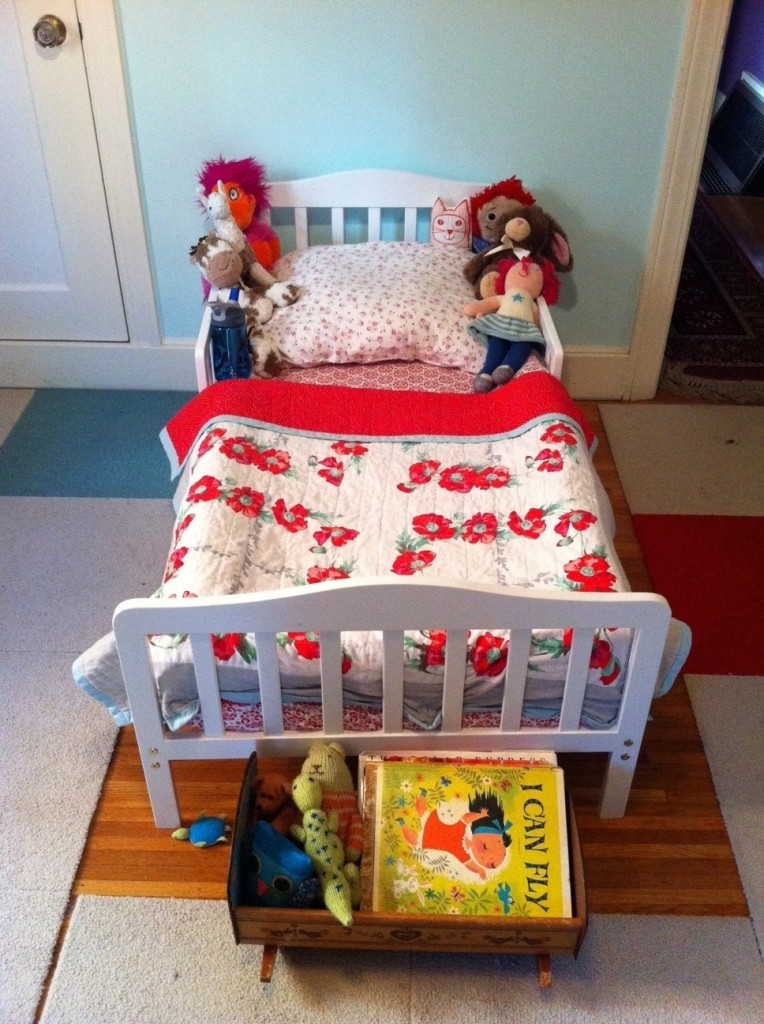 Folks, the Peach has a big girl bed. Finally.
We tried it earlier this year right after she turned two but she just wasn't ready. Â After spinning like a top and waking up crying a few days in a row in her big girl bed, the child actually ASKED for her crib.
But now, she's ready. But I don't know if I am! She's just so little. Â But she's not. She's a big girl and big girls don't sleep in cribs. Â They sleep in beds.
But she still uses the little quilt I made her when I was pregnant. And she has all of her friends near her too.
OK, I'm a little bit nervous about her rolling out of the bed, so we rolled up two towels and put them under the mattress cover.
But I think I Â a bit more nervous about her getting up and demanding to come into Mama's bed. Â Or maybe just maybe, I'm kinda hoping for it. Â To pull her into bed for a little extra snuggle.
How did you deal with the whole big bed? Â How do you keep them in the beds all night long?