Last year on Valentines Day, Greg and I decided to take Wolfie to the California Academy of  Sciences, which is located in San Francisco's Golden Gate Park. I'm sure you're thinking, "Um, the Academy of Sciences? Valentines Day? What the what??" I know it doesn't sound very romantic, but stick with me here folks! It gets better.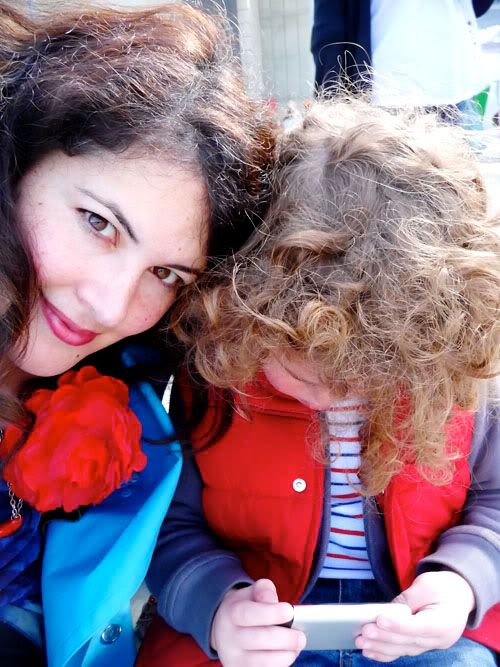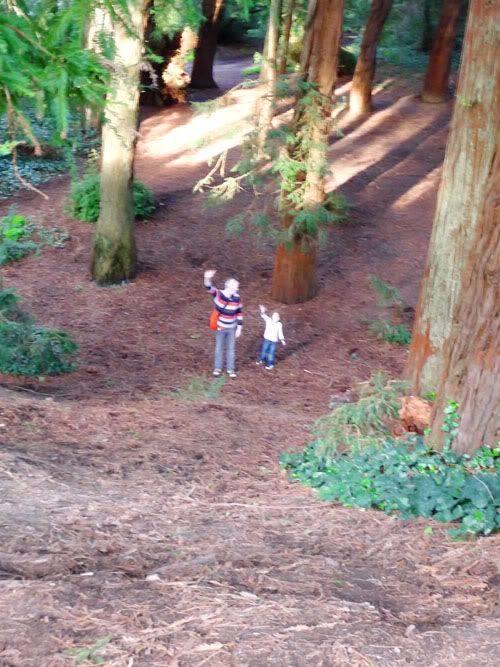 Golden Gate Park is huge and lovely—a little bit bigger than Central Park. The Academy of Sciences is just one of the many attractions and it's really fun. They have a "living rooftop" which totally reminds me of Teletubbie Land!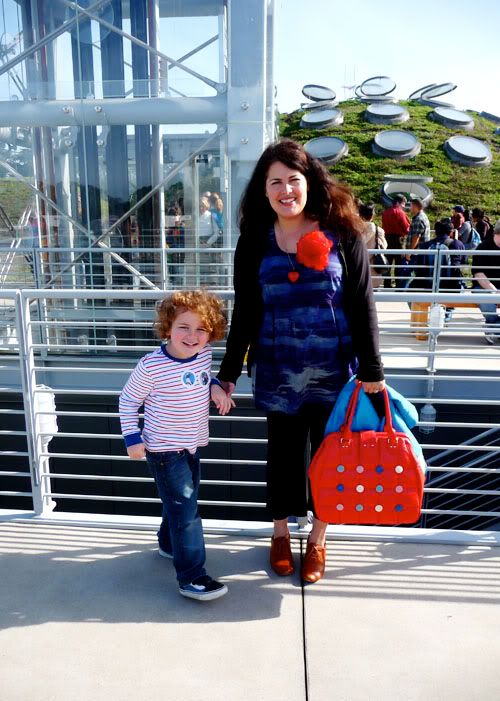 (I look like I'm making Stink Face up there…please ignore me and focus on my sweet child….thank you)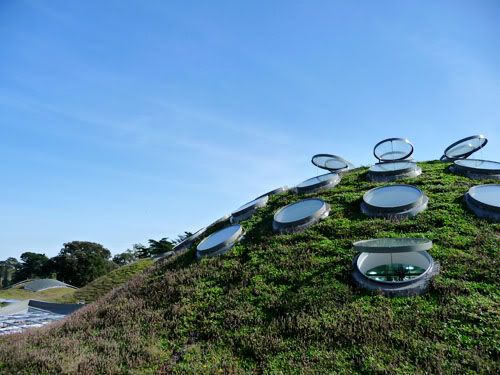 My little rosey cheeked Valentine. It started out foggy, so we bundled up, but then it got a little hot. Classic San Francisco.
After a some fun wandering around in the sun, we went inside the museum.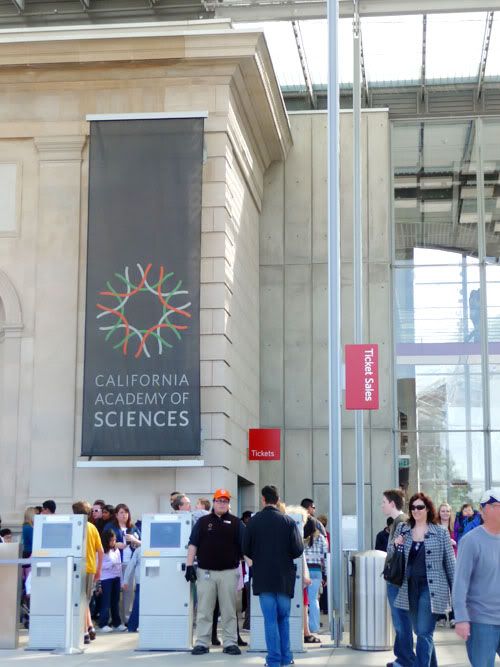 There are all kinds of hands on exhibits, and a great "wild animal" diorama collection—which I totally love.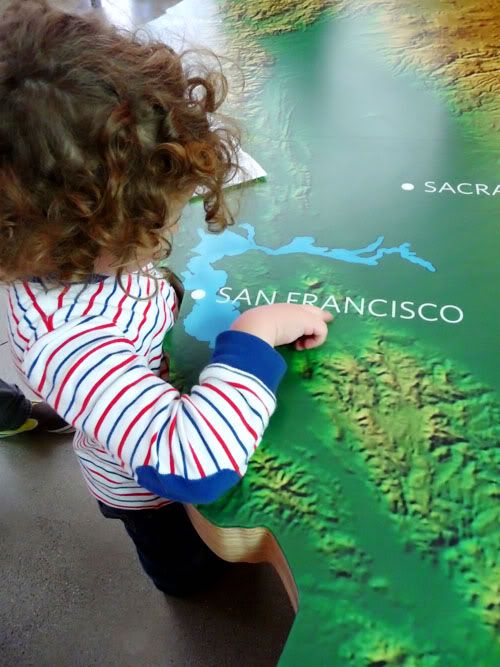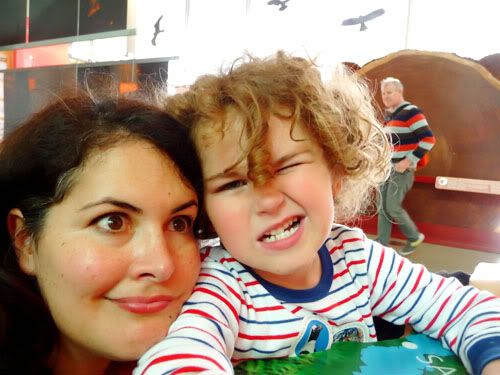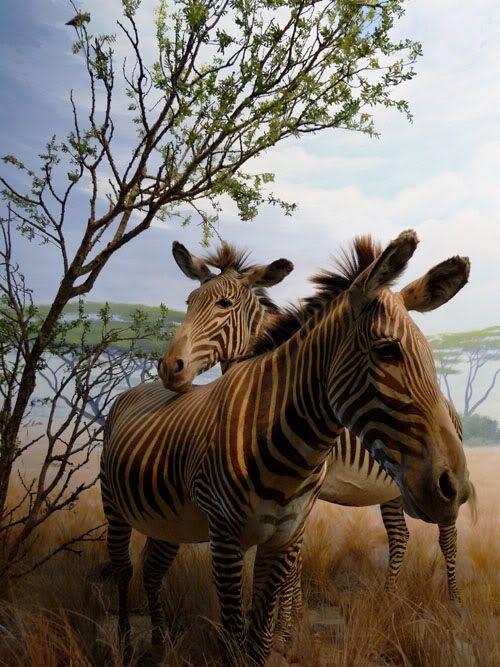 The aquarium is also very popular: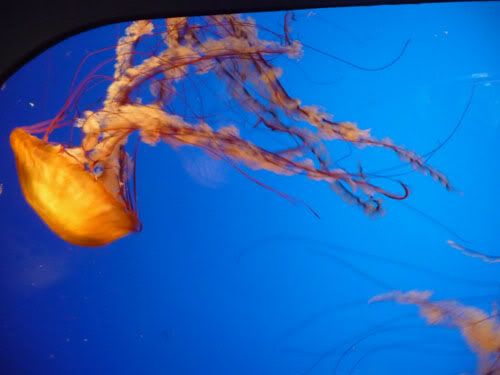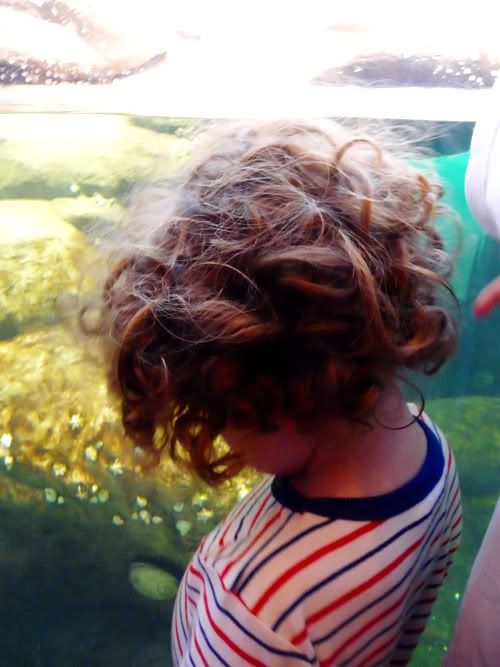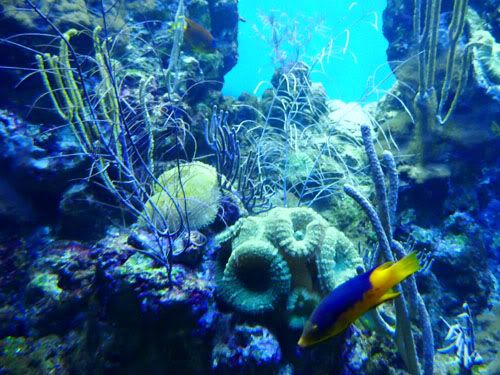 But lets face, we were here for one reason. THE PENGUINS. You might be thinking, "What's so special about penguins?" Imma 'bout to tell you!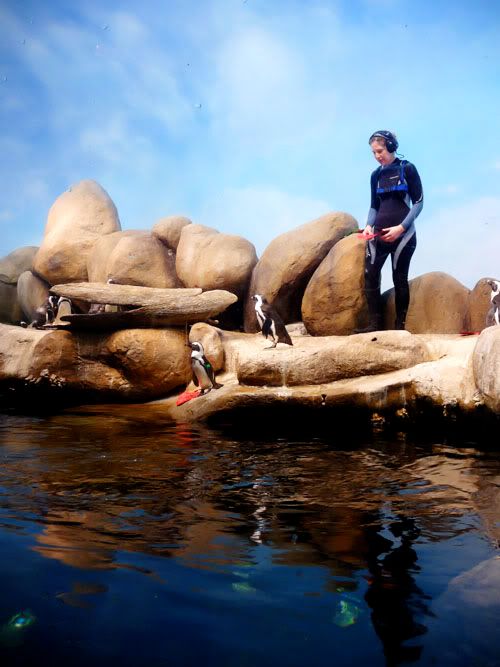 Every Valentines Day, the Hall of Science does something really cool.  Children of all ages are allowed to decorate special red paper hearts….and then the valentines are passed out TO THE PENGUINS! And I have to say, it is a sight to behold! The penguins LOVE the valentines! They strut around with the in their mouths, preening and showing off. Amazingly, they don't eat them— in fact they are quite competitive about them!  It's hilarious to see them waddling about, all puffed up. The boy penguins were bickering over them, all for the honor of "delivering" them to the girl penguins, who were in these little caves setting up their nests. Have you ever seen anything so cute??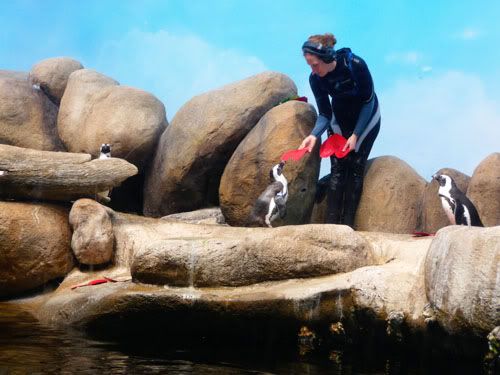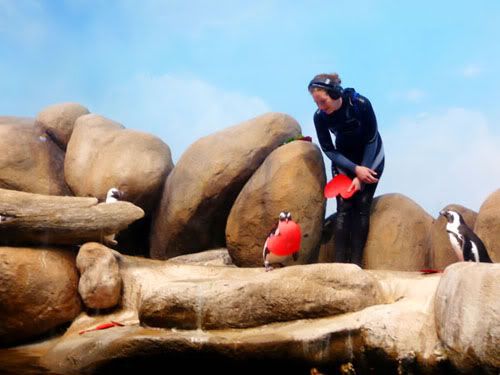 "One moment, mi amour….I bring you zee heart!"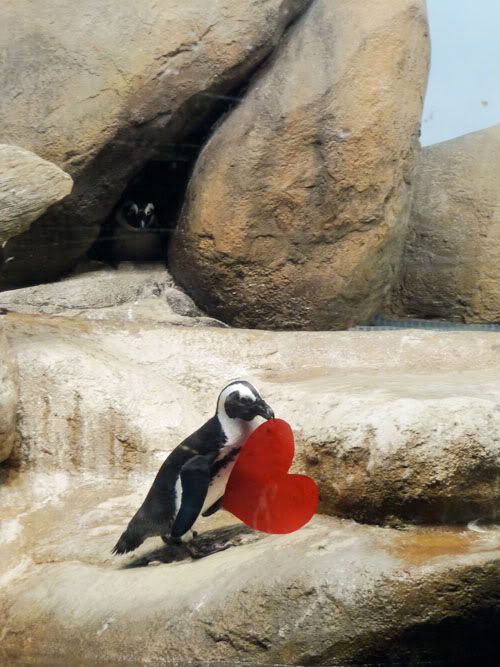 Wolfie was enchanted. He was totally grinning from ear to ear.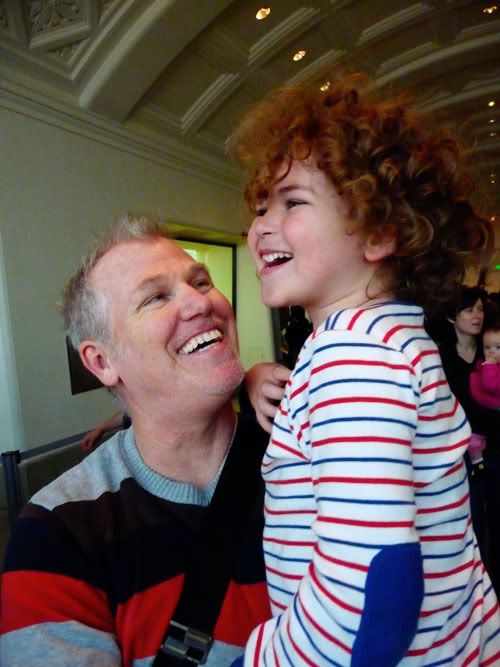 Whoops….someone's heart fell in the wading pool.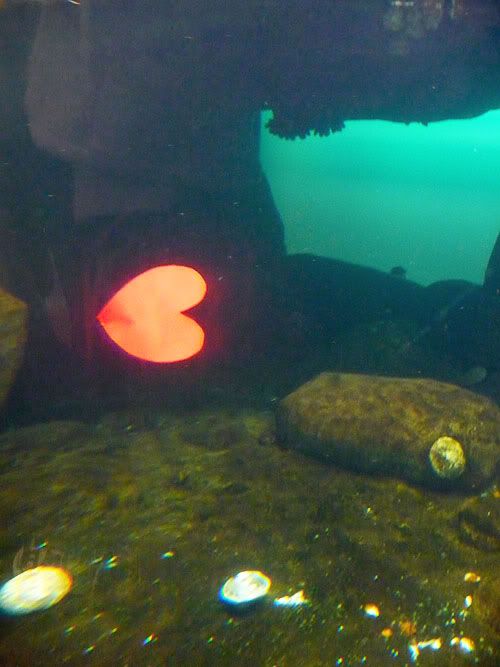 We had a really terrific day. The place was totally packed….and guess who else was there?? The super gorgeous Halle Berry with her little girl Nala! ( i love a good celeb sighting….) She was just strollin' around like a mommy with her little one. Really cool. Honestly the place was so packed, I think she managed to slink around relatively unnoticed.
We ended the day with a trip to the cafe for a wee post-penguin snack.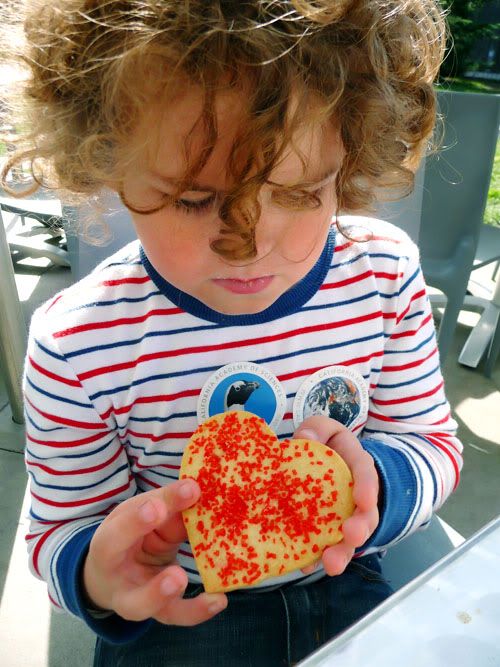 Ze Milk Moustache, she is always en vougue!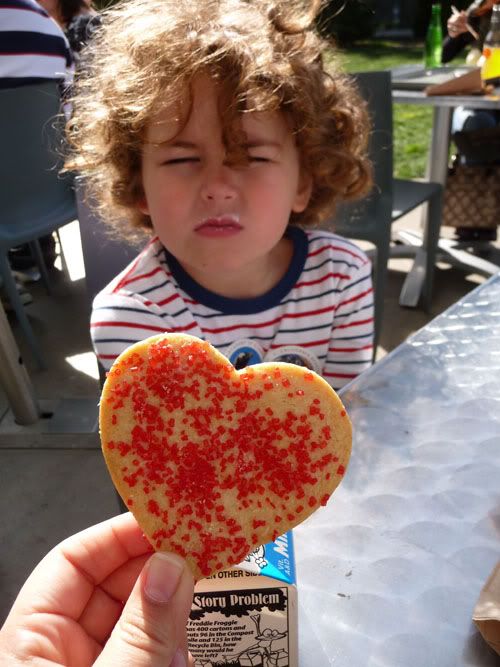 It's funny, at one point earlier that morning, Greg told me that he and Wolfie would have to sneak off at some point to "take care of a some things" (which usually means buying last minute flowers for mama, haha) but in the glory of the sunshine, flowers were forgotten….and you know what? I wouldn't have had it any other way! We came home happy  and hungry….so we ordered a big ol cheese pizza, had a little picnic on the living room floor and watched Finding Nemo (in honor of the aquarium). I have to tell ya, Valentine's Day was pretty darn perfect. I'm looking forward to this year and another fun adventure!