Welcome to this week's Tiny Tuesday post and I'm going to focus on the baby staple that every preggie lady seems to get by the dozens  at her baby shower:  Tthe onesie.
I've notices a trend in onesies.  Pithy sayings on onesies are being left behind for beautiful and fun patterned onesies. And I gotta admit, I like this trend. However, so many of those beautiful patterned onesies are upwards of $20-$40 each, which is kinda a lot of dough consider how fast kids grow out of them.
Enter Leanne Kremer and her terrific Etsy shop, LMKremer, where she sews beautiful onesies for kids at n equally beautiful price of $15 each. Now, that price I can handle. Particuarly if the onesies are as adorable as this: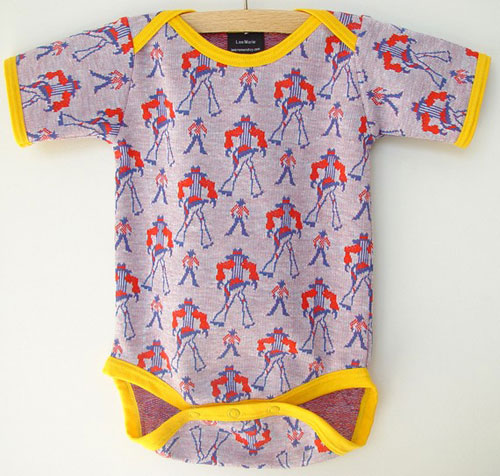 Or this: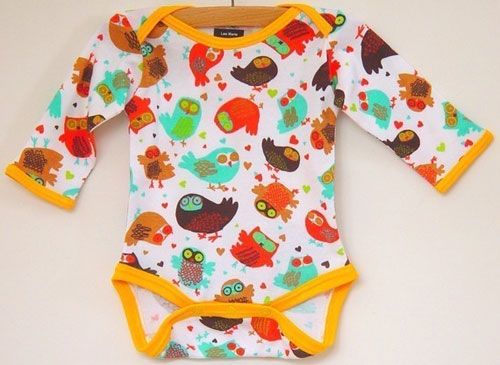 And you can get a matching hat too.
Here's a bit about Leanne from her bio:
"I have loved to sew ever since I was a little girl. When my baby was born I found baby items in the stores to be too commercial and boring, especially for boys. I have a strong love of fabric, patterns and colors so I try to bring this into all the things that I make. With a background in art history I draw inspiration from artists such as Van Gogh, Renoir, Monet and so many more."
As a fellow art history major, I salute your sassy designs, Leanne!
But don't worry–she does make items beyond the onesie.
Like these adorable overalls too And wee dressies.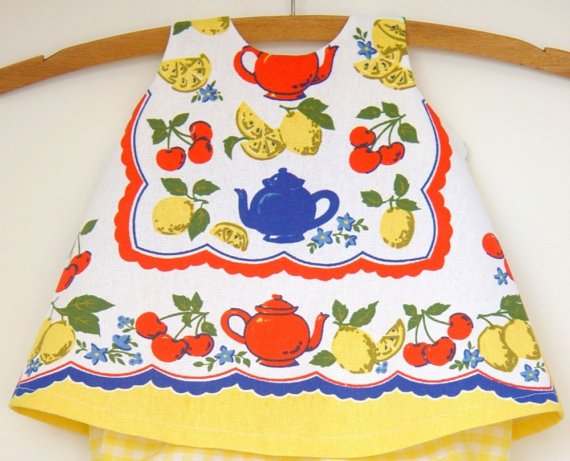 Yup! There's a lot to love about Lee Marie's style! So treat your favorite preggie lady or wee person to one today!