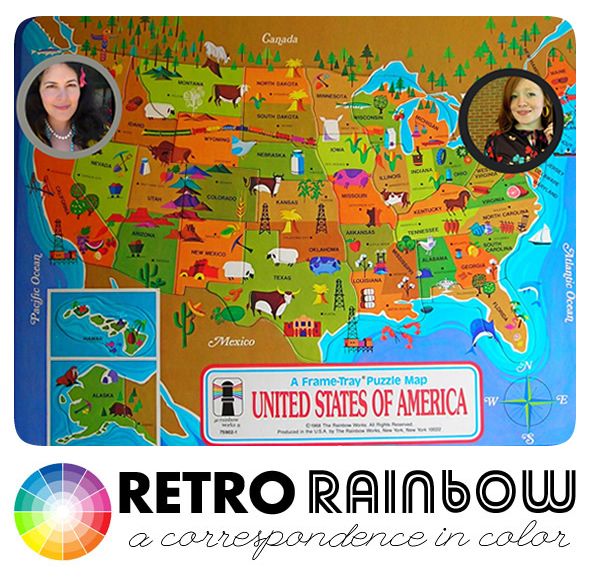 Oooohlala, what do we have here? Is it a collaboration between @galexina and @frecklewonder? Why YES it is! We (Alix and Jenny) have known each other for over ten years—yet we've never lived in the same state. Along the way, our fabulous friendship has spanned 2786 miles, three different blog platforms (hello LiveJournal!), the birth of two kiddos, and countless conversations about life, love of pop culture and our common obsession: thrifting vintage goodies. A collaboration has always been a no-brainer, but what to do? After batting around numerous ideas over the years we finally figured it out. One of our favorite things to do is share finds—delighted by new discoveries ("what?? I've never seen one of those!") happily jealous of every awesome score ("that was a dollar??") and equally horrified (but giggling) at crazy modern day thrift prices ("they wanted how much for that??!"). It's always fun!
So we are pleased to introduce a special Summer Series: the Retro Rainbow! Each week we'll pick a different color theme and then challenge each other to "shop at home" to show off cool vintage finds. I'll be sharing my finds over at Frecklewonder, and Jenny will be sharing her fun finds over here on Modern Kiddo. We hope you swing by both spots and enjoy this fun correspondence in color!
First up, in honor of the 4th of July we present a collection in RED WHITE & BLUE. Take it away Jenny!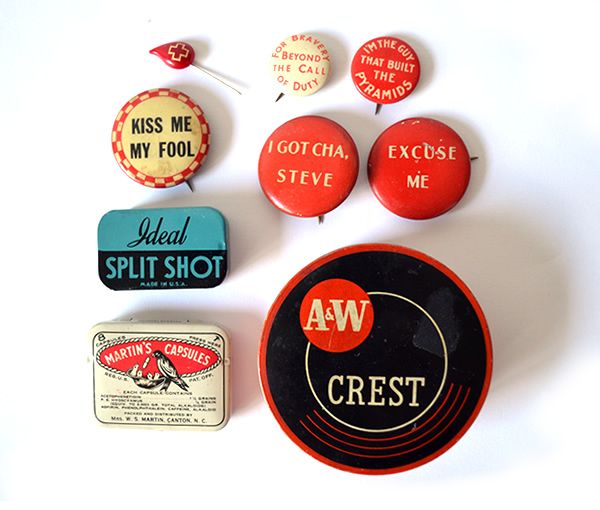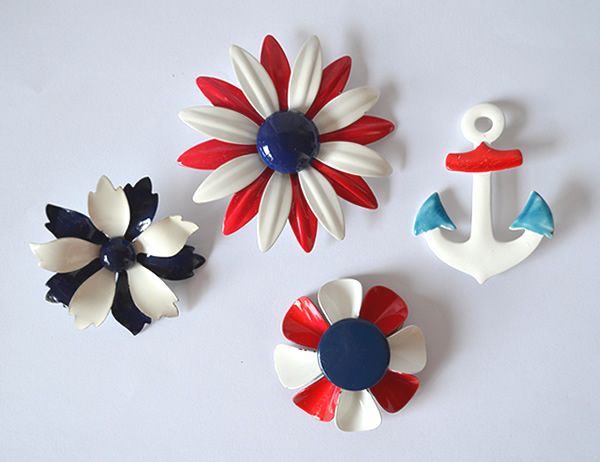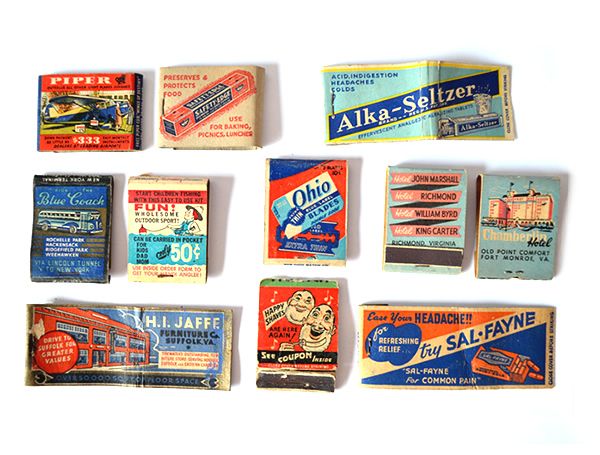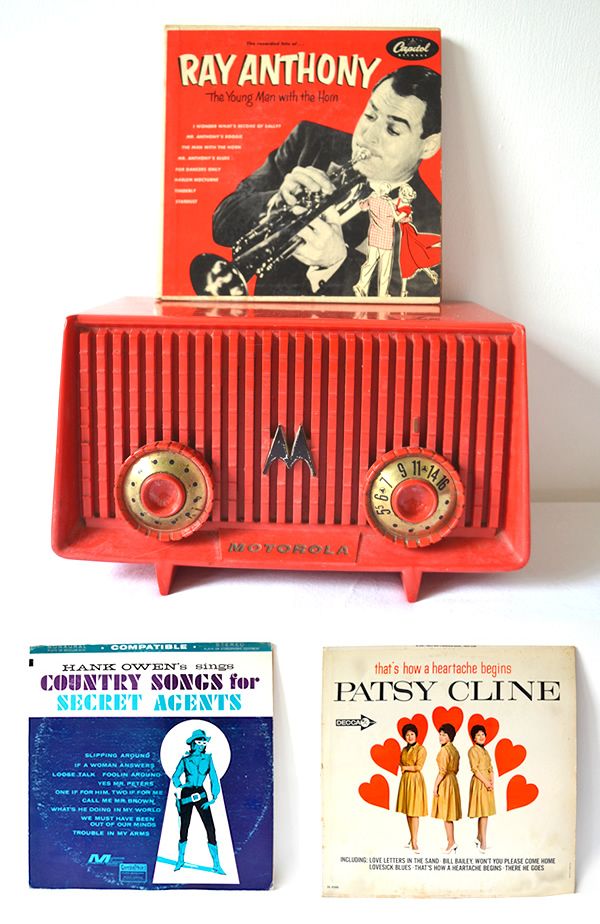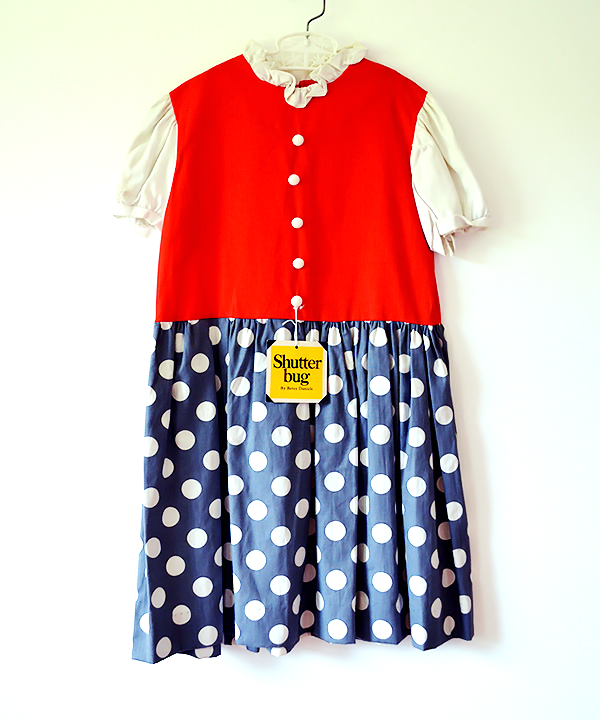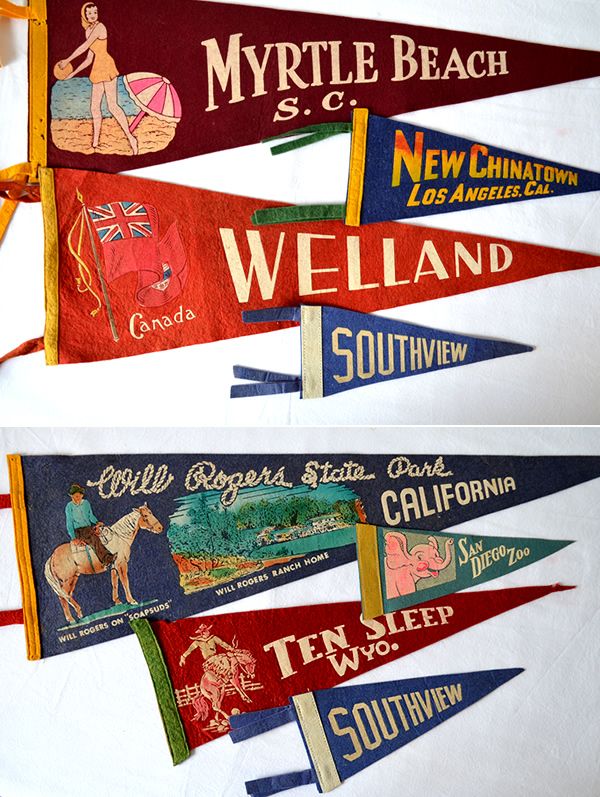 Ahhh those pennants!! And the chairs….and that dress? OH YES. Jenny has the best stuff. That was so fun! I can't wait to see what she comes up with next.
We'll see you next week when the color will be……..???
OH, and don't forget to swing by frecklewonder to see my red/white and blue picks! HAPPY 4th of JULY!!

PS for more vintage-y goodness, check out Jenny's instagram feed @frecklewonder. I'm @galexina and our girl Dottie is @missdottie!