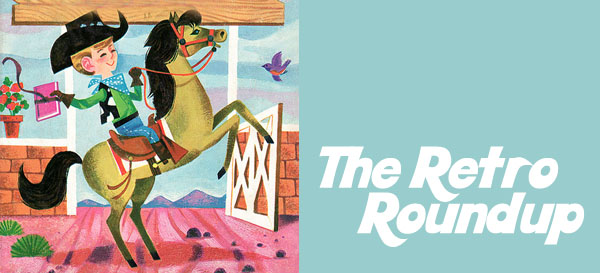 Even though I'm in jolly ole England right now, I did find some darling items to share with you as your kiddos head back to school this week or next week.  I remember as a child looking at every Seventeen Magazine doing a feature on plaid and who am I to go against the brilliant editors of Seventeen Magazine?
So, here you go–some amazing plaid to make you smile!
I'm crushing on this lovely little mod number from Fuzzymama! All she'll need next is a little scooter…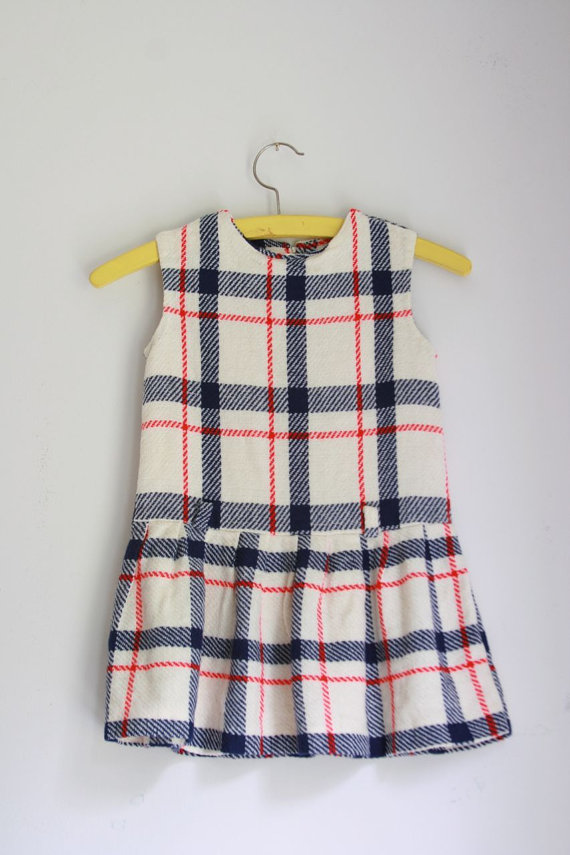 It's always cool to think pink even when it is plaid–like these sassy shorts from Toadstool Vintage.
OK–could we talk about this cuteness of a skirt from Potato Cake Vintage for a moment? I. DIE.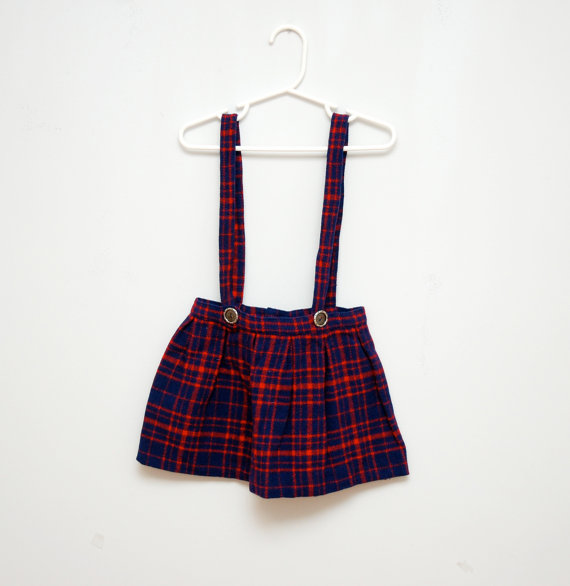 Umm… Sailor collar with plaid edging? A+ to you!!! From Etsy seller, Thrifty Vintage Kitten.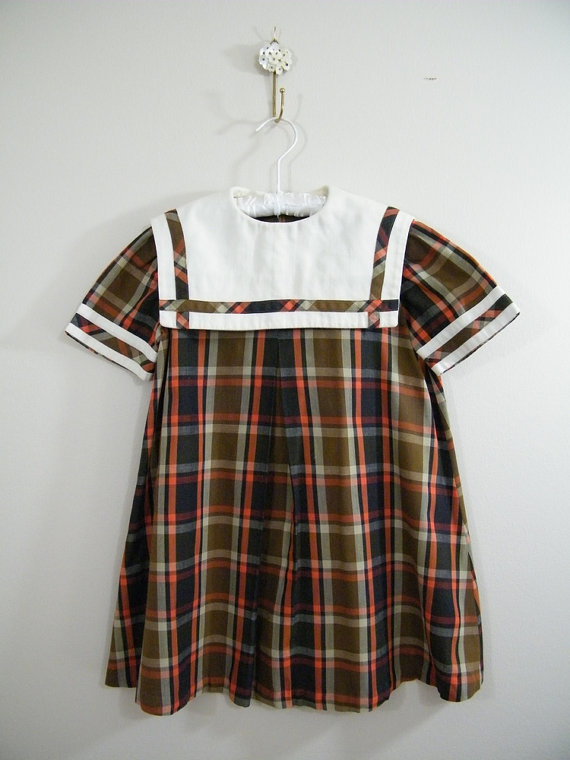 Yes. Yes. Yes. From Etsy seller, Normal Ave. Vintage.
These widdle shoes would be welcome in my classroom any day! From Etsy seller, Ripple and Plum.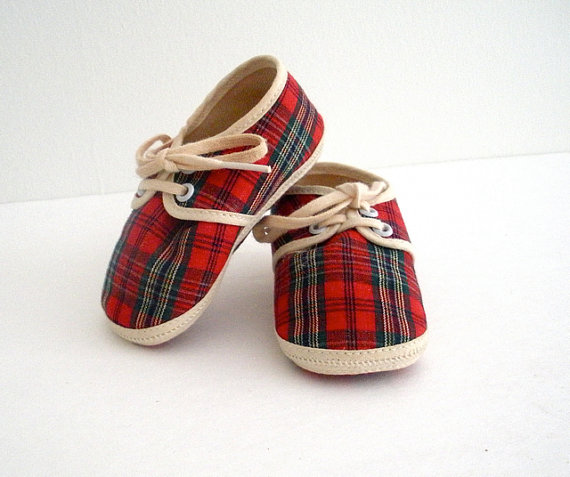 Blackwatch plaid is one of my faves.  And this little jacket is killing it! From Etsy seller, Millay Vintage.
Harriet the Spy would have this coat! From Etsy seller, Wee Love Vintage.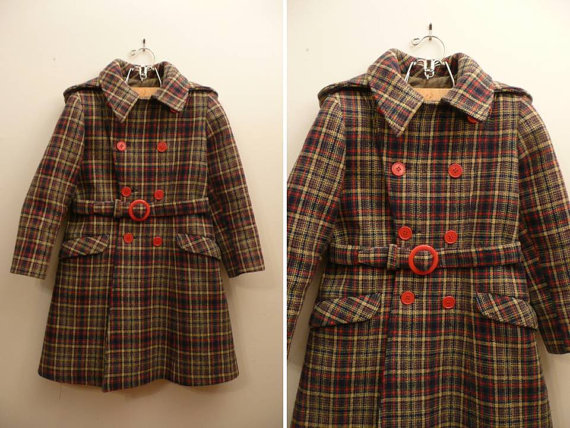 Peter Pan collar realness! From Etsy seller, Aiseirigh Vintage.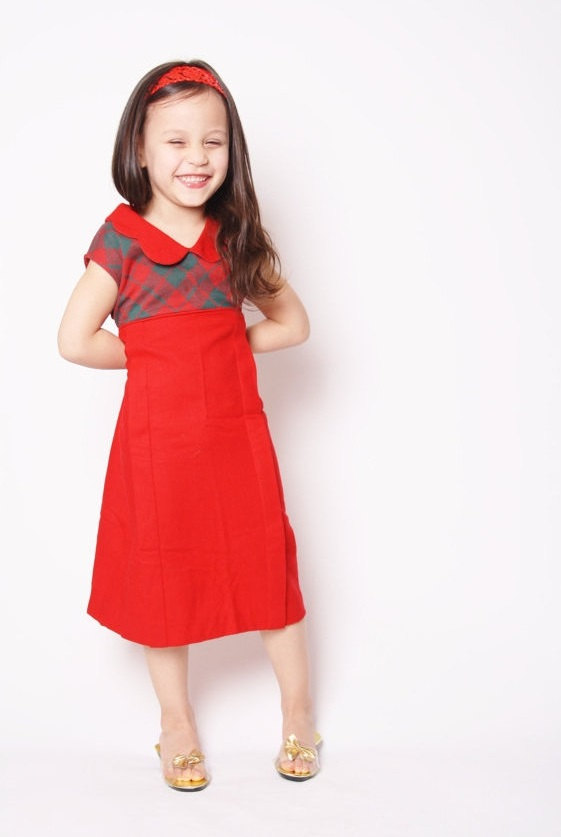 Pantsuits are so coming back!  Amirite? From Etsy seller, Sweet Shop Vintage.
And what would Autumn be without a scarecrow on plaid? Thanks, Lishyloo!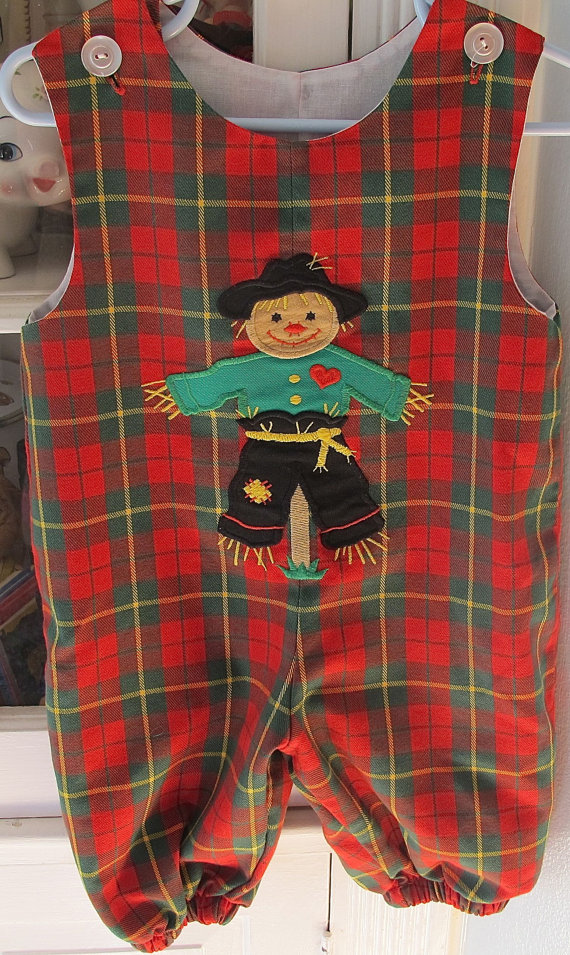 Happy Monday, ya'll!