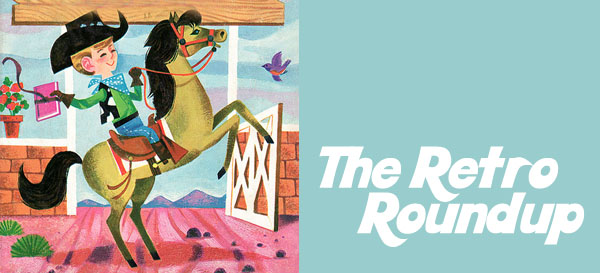 What a lovely weekend this has been. Lots of time with my family and also seeing friends! But more on all of that later. I'm here to share some sweet vintage with you all!
Ric-rac nautical ticking awesomeness in pants! From Etsy seller, Fun Finds Vintage.
The collar was enough to make me love this, but then the chicken? Dying! From Etsy seller, Bombshellshocked.
Could we talk about the radness of this little friendly guy in the car?  LOVE! From Etsy seller, Pretty Tidy Vintage.
KID DESTRUCTO!!!  From Etsy seller, IvoryBerry.
This cardi is a little version of my favorite vintage ones. I love it! From Etsy seller, the Robot Parade.
I should have posted these rad overalls the week ComicCon was on, but someone should buy them for next year! From Etsy seller, Tiny Vintinspiration.
The Apple Bobber has some amazing stuff in her shop right now, but I'm particularly plotzing over these wonderful vintage argyle tights! There are two other pairs as well as a paisley pair too, so check them out!
These two little fisherman figures would have kept the Peach busy for hours in pretend play! From Etsy seller, Cabin on 6th.
Behold, the perfect red sneaker! Oldstock! From Etsy seller, Wee Love Vintage.
Pure seventies prairie vintage kiddo goodness! I would have eaten all the spinach in the world to be able to wear this dress as a kiddo! From Etsy seller, Yellow Brick Layne.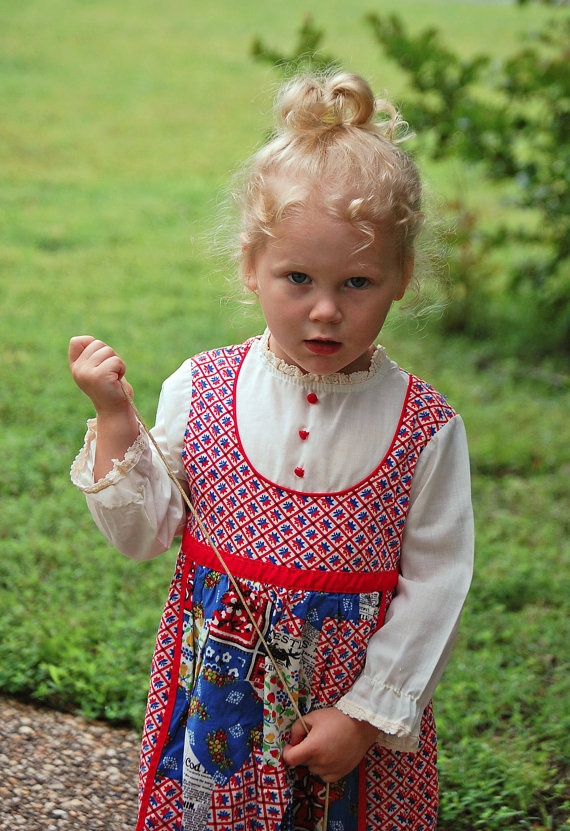 Happy Monday, folks!