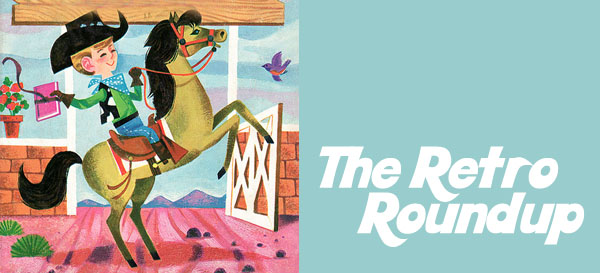 As a knitter, fall is the season that my knitting needles sing their siren song leading me to the closest yarn shop where I immediately drop a ton of cash on some pretty pretty wool to make something cozy.  But I found sometimes, it is easier to buy than put my poor RSI pooped hands through knitting the whole thing. And also, a shorter wait to get the product!  I found these knitted bits of cuteness on Etsy and wanted to share with you!
The detail on this dress skirt is so darling. From Etsy seller, The Robot Parade.
These socks rock! From Etsy seller, Simply Elegant Vintage.
This little Nordic sweater is too adorable for words.  I love the little hearts at the edge. From Etsy seller, Vintage & Diamonds.
These remind me of a pair of mittens my Mom gave to me a kid–little green alligator mittens. But these are pretty darn cute. From Etsy seller, Closet Queens.
Oh man, this darling little sweater is killing me. THAT PATTERN! From Etsy seller, Le Petit Market.
How much is that doggie on the sweater? From Etsy seller 1 Iota.
WHOA!  I want this in my size! From Etsy seller, Bombshells & Babes.
School time! From Etsy seller, Maybel57.
Or for you knittin' kittens out there, I would like to offer you this. I know, right? From Etsy seller, Antiques Galore Gal.
Or you could teach your kiddo how to knit and call it a day. Circle of life my friends! From Etsy seller, Chemin des Muguets.