I am not known for my subtley when it comes to fashion and accessories. I'm a maximalist. The bigger, the bolder, the better! So it was kind of  pleasant switch for me when I got my hands on a beautiful hand-embroidered pendant from Corinne of September House.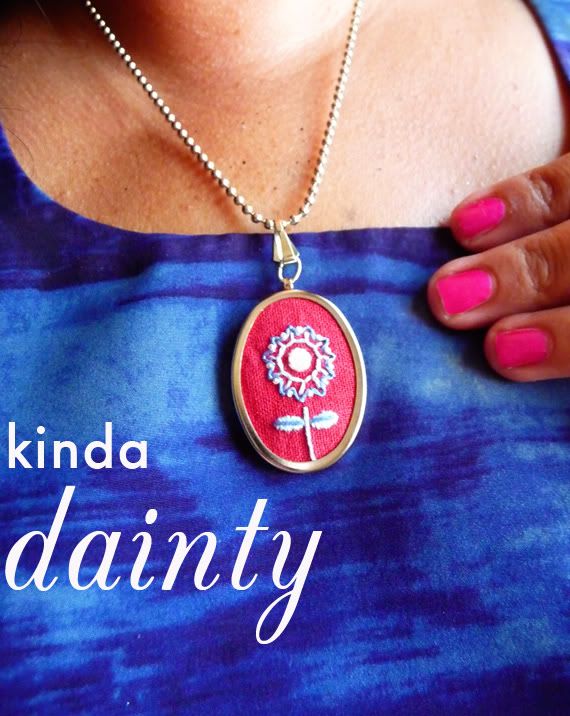 It was sweet, petite…..and totally neat. I was so smitten I had to order one for Dottie too!
Each piece features a unique design stitched by hand on linen fabric. The pendant is the perfect length—not to short not too long. Corinne packages each lovely in its own pretty little box. SO CUTE, you know you want one, right??
Corinne is a crafty minx and also has these great embroidery kits. My fave set is the Wig Wonderful one (you can see it on that first photo—it actually makes me want to take up embroidery!). I am a big fan of these unique little pendants! Snap one up right here.