Get ready to batten down the hatches, mateys, because this little boy's room is OUT. OF. CONTROL.
The main feature is an incredible floating pirate ship—you climb across a hanging rope bridge to get inside. BRILLIANT.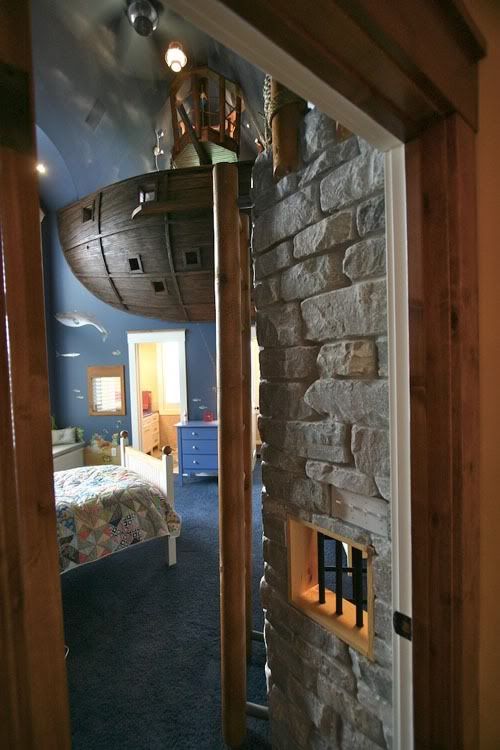 Designer Steve Kuhl created this room for a sweet little 6 year old boy in Minnesota. The boy's father wanted to make sure his son had a much more whimsical, playful childhood than he himself did, and commissioned this fabulous space! Apparently the designer sketched up a space ship, a race car, a castle, and pirate ship—and of course the pirate ship won out. Honestly I don't know which I'd choose. Seeing how cool this looks, I just might want the space ship!!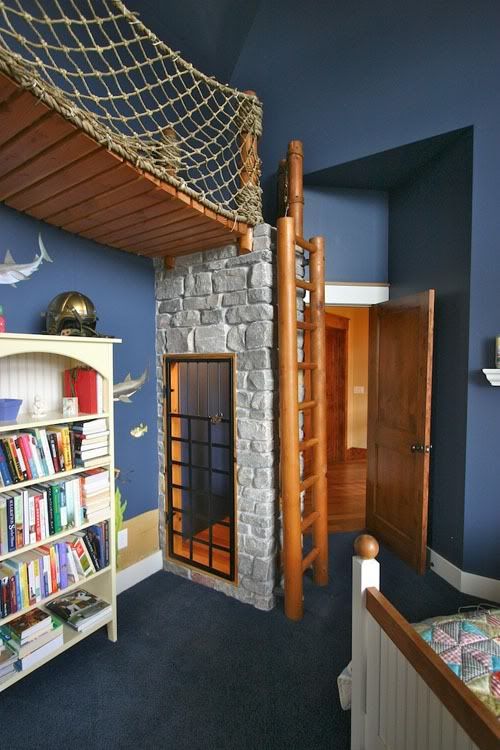 Hmmm, those are some awfully thick books on that shelf up there. Methinks Cap'n Papa is using junior's book case for his overflow, the scurvy knave! Oh wait….he tricked out this whole room. He can stash as many books as he wants…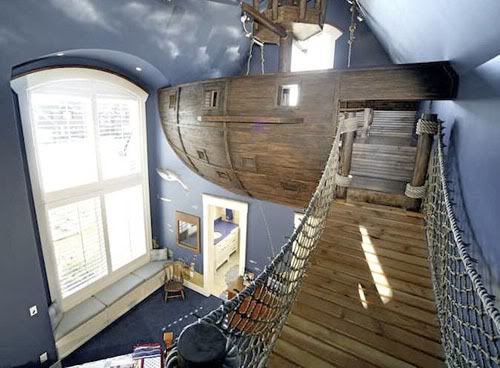 Alice, over at MyModernMet, spoke with Steve Kuhl and got even more info on this rad room.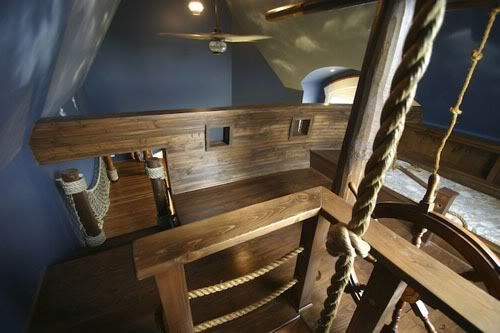 "The room is also decked out with a rope bridge that connects the pirate ship to the top of a jail cell, and a rope suspended from the ship's hull provides drop-in access to the closet. There's even a completely hidden slide, that lets you travel downstairs in a more adventurous way."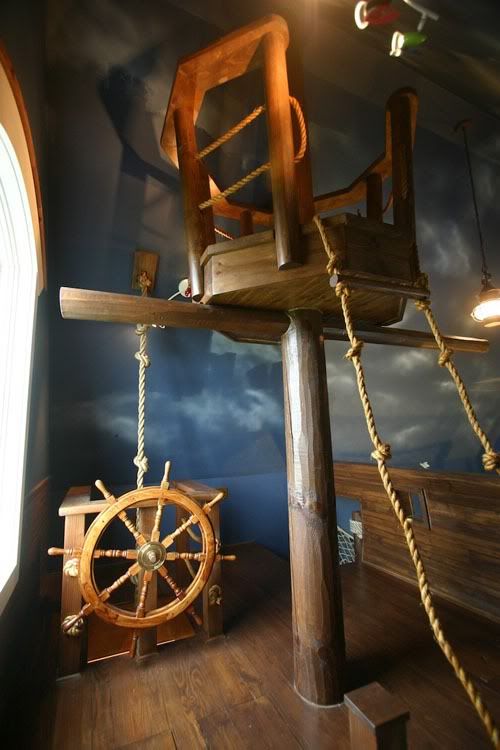 "The rope bridge is connected to the top of the jail cell, built to accommodate evil doers, thieves…and little sisters." Or should I say, "Sistarrrrrrrrrrrrrrrrrrghs!"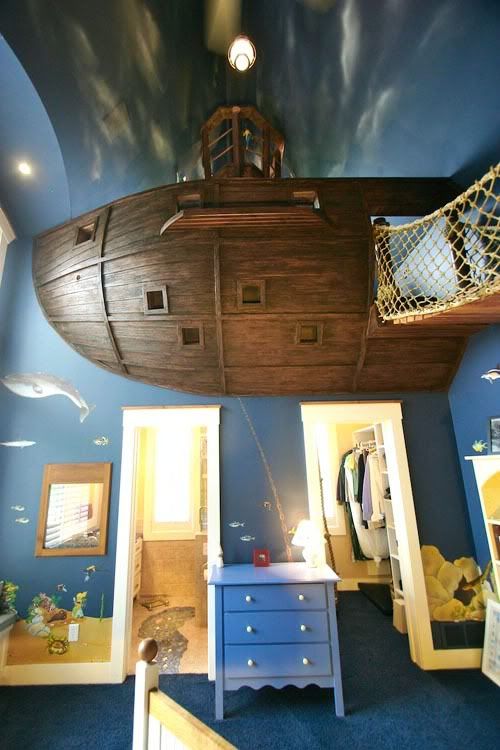 "The response from the six year old was predictably awesome and sincere. Really there aren't many moments in my career where I have seen such glee from a client."
How terrific is this space?? Be sure to go on over to MyModernMet to see more photos. There is a hidden spiral staircase/slide entrance to the room that lies off the upstairs "mud room" that is crrrrrazy cool!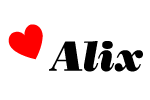 PS Special thanks to my friend Toria of TinyReads for tipping me to this cute space!