Last weekend I was in Los Angeles (Santa Monica to be specific) and the weather couldn't have been more perfect. I was there for work (shooting some print ads). I'm always torn when I travel. On the one hand it's so nice to stay in a swanky hotel, in a big ol' comfy bed, eat fancy meals and not have to pay for it all. On the other hand…..I always reeeally miss my guys. This was a short-n-sweet trip, so it wasn't as involved as our Prague shoot this September and I was able to get back to Wolfie hugs asap! I thought it would be fun to share some photos with you —a little taste of California sunshine— and a little peek into my nutty job. Keep in mind, half the time I'm slaving away at a desk and in meetings. It's not always palm trees and fancy fancies!
We stayed at the Viceroy, a hipstery hotel designed by Kelly Wearstler. It's over-the-top fab:
The decor is very black and white with pops of color—mostly green or yellow.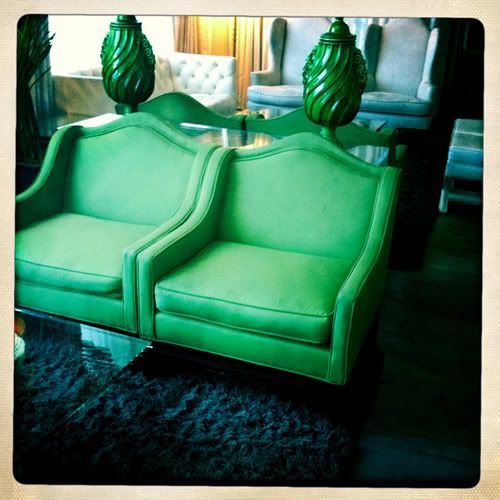 I realized that I had packed mostly green and yellow. Not on purpose—pinkie swear.
The skies were so blue, alas we were inside most of the day once we started working.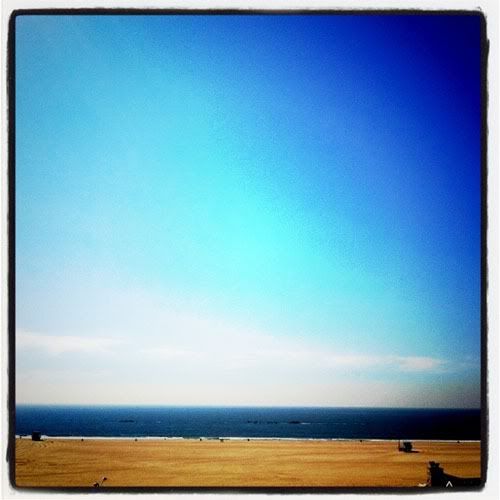 Our first shot was at the historic Union Station. It was an amazing building, built in 1939 and loaded with tons of ornate, art deco flourishes. Even the drinking fountains were deco:
We had to cast about 50 extras to stage our shot. It was the oddest casting—the main criteria was a random cross-section of "normal" people who might be hanging out at a train station. "What do you think? He looks kinda normal." "Yeah. Cool." "Ok 49 more…."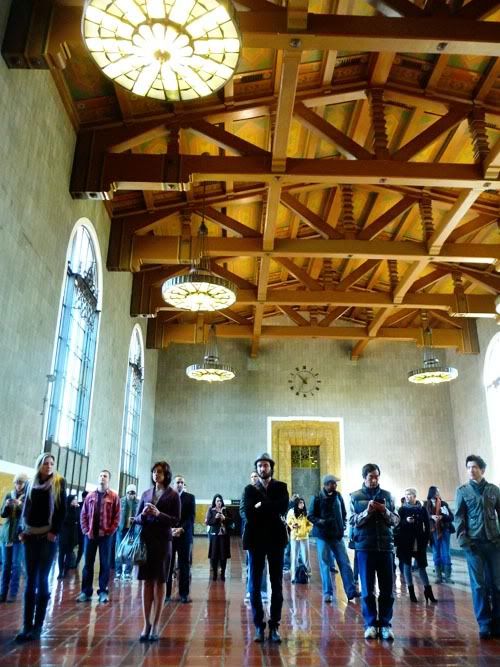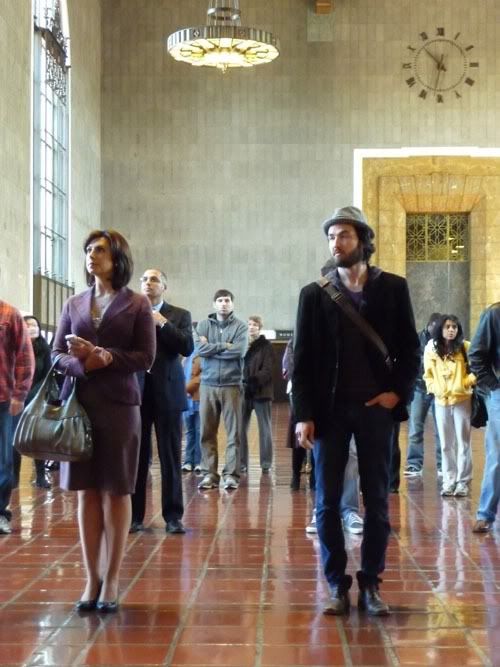 The next day we were at the historic Saban Theater. It was a backstage shot that needed to look like "behind the scenes" at a big rock venue. There were three cool things to say about this space. For starters, it was where they film the sectionals episodes for GLEE. (They had been shooting on the stage the week before we got there.) I'm a fan so I thought that was pretty cool! And in seeing next week's previews, I can confirm that they were indeed filmed on this stage:
The space was, once again, rather Deco fabulous. The walls were all gilt—it was a gorgeous space.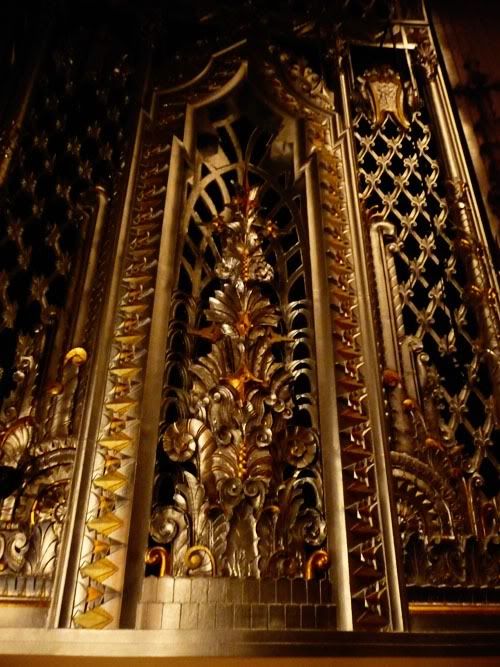 Oh, and did I mention AL PACINO stopped by?? (sorry guys…..couldn't resist….I promise never to mention Al Pacino again. Unless, you know, I meet him again.)
The theater had these crazy black and white tile bathrooms that were filled with full length mirrors. That's not one of the cool things, by the way. Just wanted to 'splain why I took a photo in the bathroom.


The final "cool thing" was the fact that our visual director for the shoot was Rick Floyd, an utterly groovy/fascinating guy who worked for years as Annie Liebowitz's right hand man. His style is impeccable and he had amazing stories to tell. (Check out his site, his work is fantastic—loads of Vanity Fair covers and lush photo shoots.) I was pleased as punch when he looked at my wacky little outfit and said, "Girl, you are CUTE." Hey, nothing like getting a professional seal of approval, right??
The entire day I kept looking at this long aisle and envisioning the Glee kids running down it, while bursting into song. You know how they bust through the back doors whenever there is a performance? Oh, i t was soooo tempting.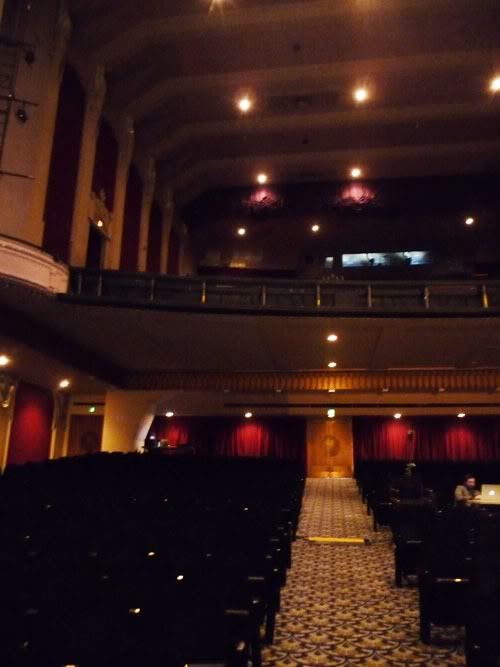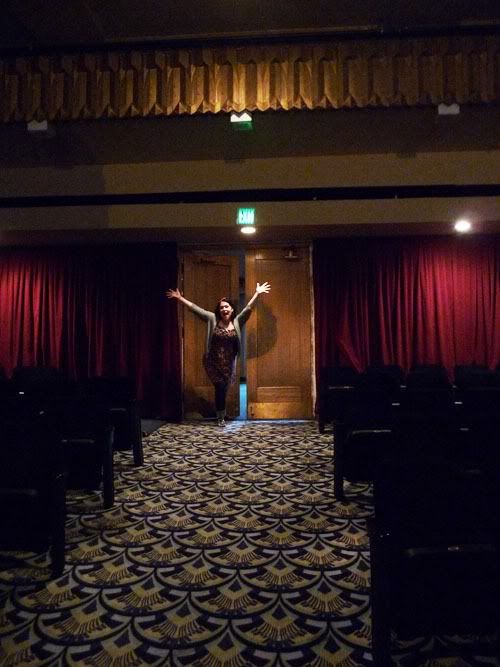 What can I say? I'm a professional.