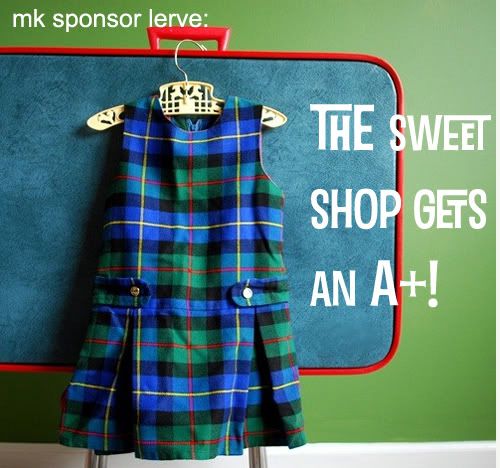 It has to be said, we have some pretty wicked cool sponsors here at Modern Kiddo. (Hmm, I think I've been watching too much Survivor…I'm sounding like Boston Rob. And speaking of….WHOO HOO! Go Boston Rob! Did you guys watch? I was addicted!) But I digress….
We are here to talk about the adorable Jeannie who runs the super fab Etsy store, Sweet Shop Vintage. A fellow Michigan girlie, Miss Jeannie finds the most incredible goodies. She and her hubs scour the thrift stores, garage sales and estate sales to bring people great vintage scores. I think they have a great eye and their photos are always top notch—a big bonus point getter from me when I'm e-thrifting.
Jeannie has two beautiful children, including the adorable Bobby (below) who sports boatloads of stylin vintage.


While Jeannie clearly scores amazing kiddo items, she also finds great stuff for your house and kitchen too! Check out some of my faves:

Little Cowgirl Dress.

Choco Brown Smocked Dress.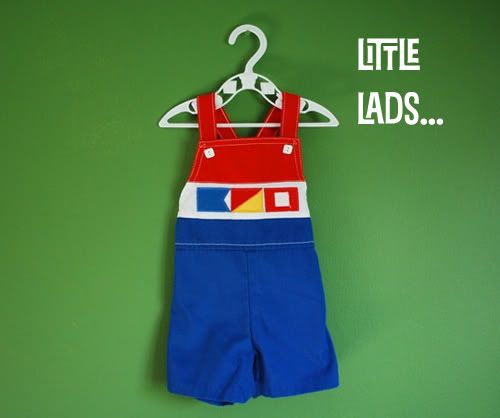 Nautical John John Shorties

Fisher Price Xylophone

Mary Poppins Needlepoint

Classic Vintage Airline Tote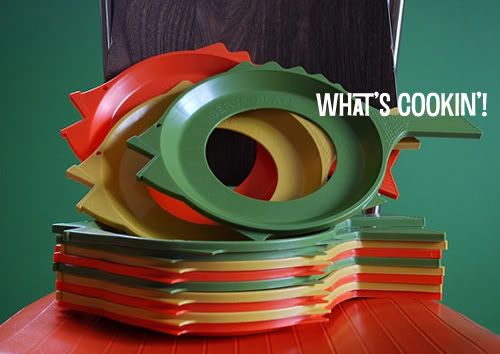 Adorable Picnic Paper Plate Holders

Tiny Mod Pedestal Mirror
I'm tellin' ya people…would I steer you wrong?? This shop is chock full of goodies. You won't be disappointed.

Playskool Ridealong Toy
Because Sweet Shop Vintage is soooo very rockin', and because they love you guys so much, you can now take 25% off any of the cool goodies you purchase! Simply enter Discount Code: KIDDO at check out! The code will expire this Sunday, May 22. So visit SWEET SHOP VINTAGE and scoop up some goodies!