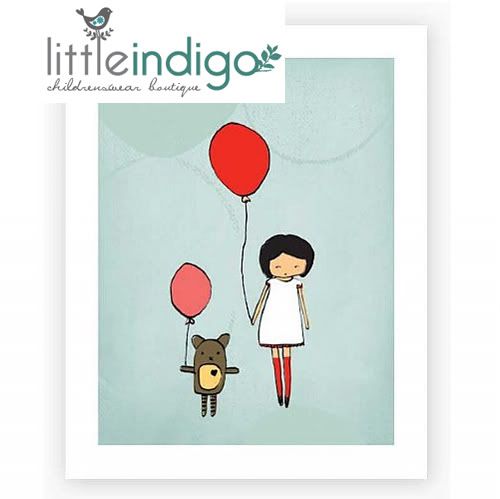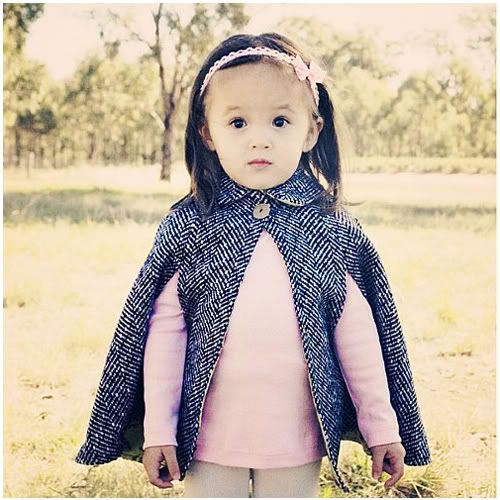 Mod Tweed Cape
Oh Little Indigo, how we love you! This australian shop has such a terrific selection…I mean, the first thing I saw was the tweed cape above and lemme tell ya, I was HOOKED. Run by beautiful Australia mum Jo, Little Indigo is all about sweet simple and beautiful design. All of the baby and children's products on the Little Indigo site are designed in Australia, with many of the items being handmade or from a small production run. Many items are also eco-friendly, which we think is just fantastic!
READER BONUS! In honor of Little Indigo's Six Month Birthday, we're giving you a lovely 25% OFF Storewide Discount from now thru Wednesday May 25th.. Whoo hoo! Enter Discount Code:Â INDIGO25
OK. So on to some of my favorite picks…
Honestly you can never have too many adorable stuffed animals and I just love this little cuddler: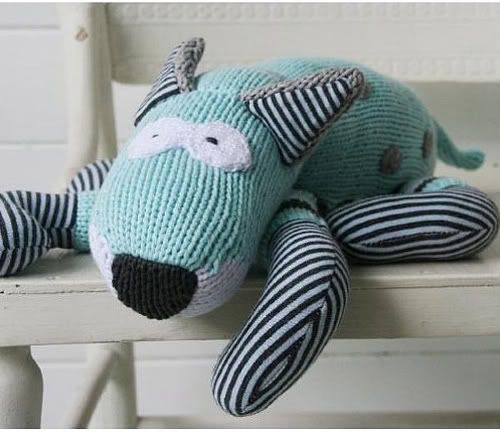 Blue Dog Softie
These little dudes are SO stinkin' cute! I don't even have a baby anymore and I want one:

I mean honestly….look at that widdle face!


Monster Rattle
I love this little boy's jacket. It's simple clean lines aren't too fussy but the wide border makes it just ever so stylish!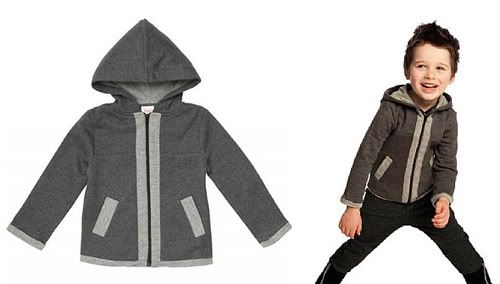 Fleecy Hoodie
These sailor-inspired pants are perfect for girls OR boys!


Groovy Pants
Tutus can be dicey….but this one in a beautiful periwinkle (or is that hyacinth??) is so pretty.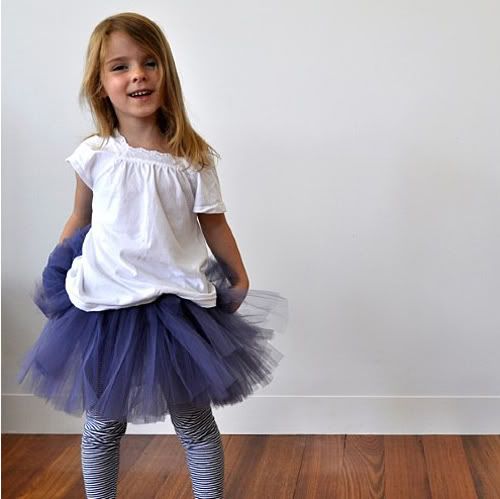 How can you resist toile bloomers??


Bloomin' Bloomers
This shirt is R-A-D. The kiddo wearing it is even R-A-D-D-E-R.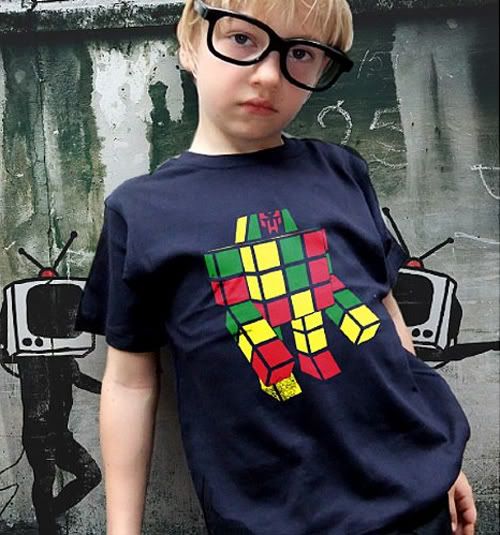 Robot Tee
They have so many more fun items….baby goodies, bath time trinkets, all KINDS of awesomeness. While based in Australia, they do ship internationally and have very reasonable rates. Don't forget, Modern Kiddo readers you can grab a 25% OFF Storewide Discount thru Wednesday May 25th. Simply enter Discount Code: INDIGO25 Happy shopping! And Happy 6 Months to Little Indigo! We luv ya!