Oh nothing makes you crave red,white and blue as much as the fourth of July.  What with all of the parades, BBQs and parties going on this weekend, you must make sure your kiddo is dressed patriotically and fortunately the best U.S. of Yay outfits are vintage–natch! So, I rounded up some dandy little ensembles for your wee ones! Enjoy!
So, let me start it off with a bang with this crazytown awesome seahorse and stars dress from Ebay seller, Robot Parade 4 Kids. Did I mention the blue seahorses and the stars.  I want this so bad, my teeth hurt!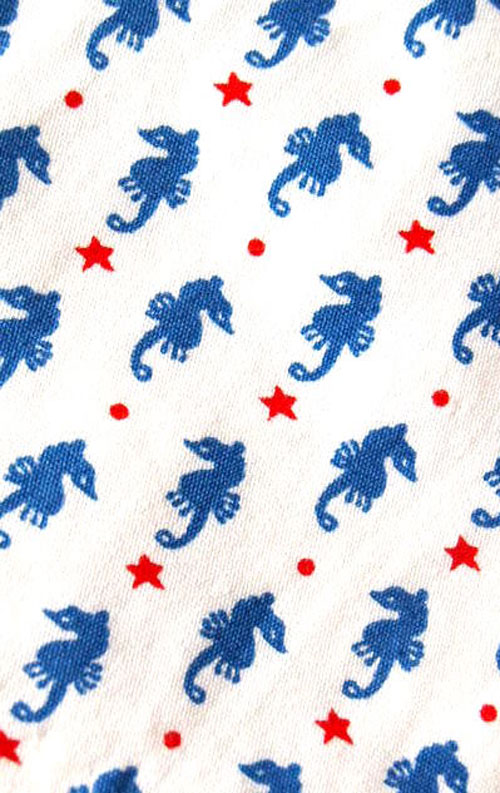 Let's start it off with a bang with these ADORABLE little vintage  jonjons of cuteness that would be perfect for running through the sprinkler in. From Etsy seller Star Friends on Earth.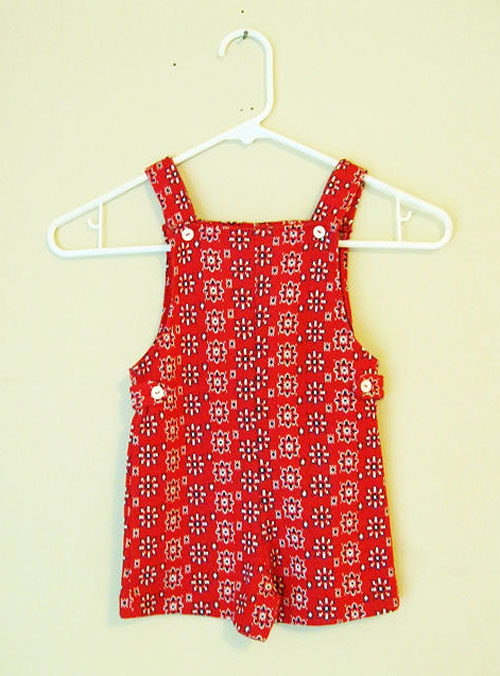 Check out these vintage  liberty bell bottoms with a little chick.  I have to look away, they are so cute! From Etsy seller, Red Comb Vintage.
FuzzyMama has some great red, white and blue goodies–like this button cute little polka dotty friend! Who wouldn't want to romp in that?
Let your little Yankee Doodle Dandy lead the Fourth of July parade tapping out a song on this sweet vintage drum. From CeeGee's Attic.
Miss Lish does it AGAIN with these bicentennial corduroy overalls. Stars! Stripes! Liberty Bells! Eagles! 76! What else could one want?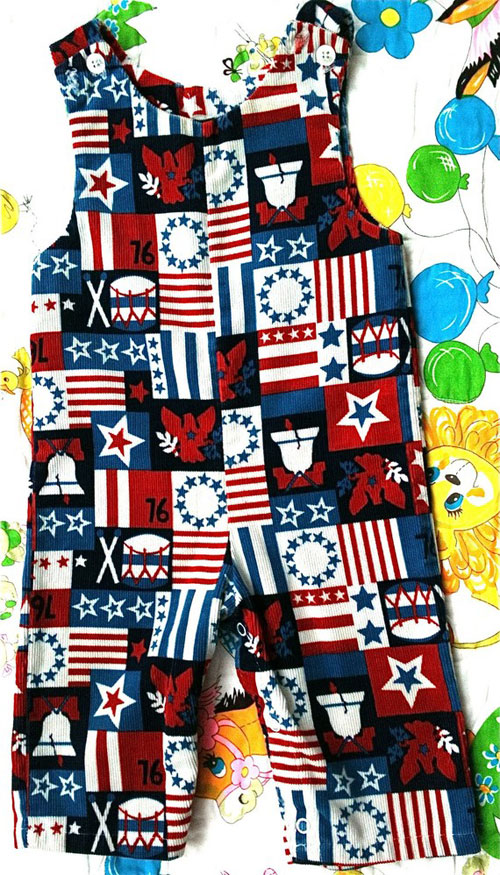 Stars and stripes forever–well, at least stars with this easy wearing little vintage starry jumper dress.  From Etsy seller, The Fancy Tail.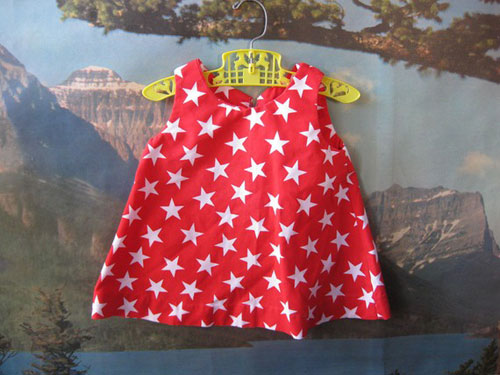 Believe it or not I'm walking on air now that I've found this sweet SIGNED Greatest American Hero doll!  How U. S. of Yay is that? From Ebay seller, Rotofigure.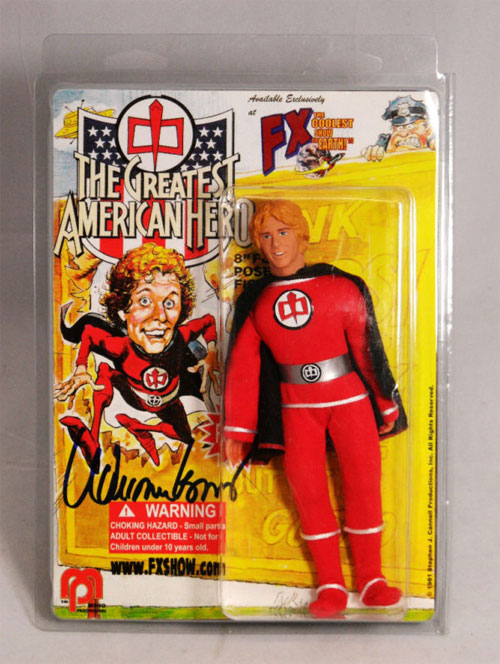 Of course swimming is for a lot of people a huge part of the summer and fourth of July festivities. And with good reason if one could find a suit as cute as this little vintage number? From Etsy seller, Captain Cat.
Oh Rand McNally, is there no subject you haven't touched?  This 1960s book about Betsy Ross and the American flag is genius.  From Etsy seller, Grandmother's Attic.
Nautical and nice!  With the sweetest little anchor.  I already want to pinch the cheeks of the little kiddo wearing this outfit.  Nice find 3 Ring Circus!
Don't let your kiddo get cold watching the fireworks!  Buy this dandy gingham-lined denim jacket from Etsy seller Sweet Shop Vintage.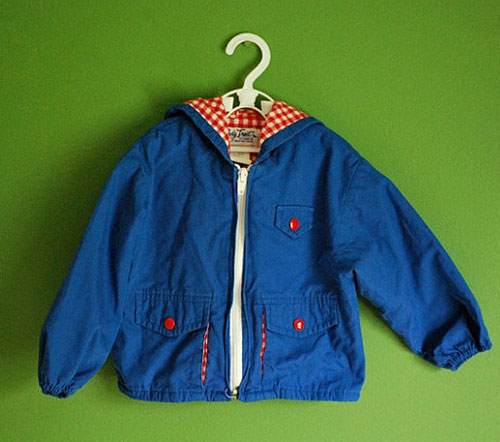 Happy Monday!