This was the Peach's first Easter. Â Proper Easter, I should say–where we actually celebrated Easter and tried to make it a special holiday for her.
I love family traditions. They make the holidays so much more special to me.  Of course I have many special traditions that we are just beginning to form with the Peach. Traditions from my own childhood that I am so excited to introduce her to over the next few years—like special cookies and oranges in Christmas stockings. But Easter? Well, I needed a bit of inspiration there.
Of course, we are did the Easter egg hunt—filling those pastel plastic egg with jelly beans and other goodies for her to find.  (When did those become so popular? We didn't use them when I was growing up!)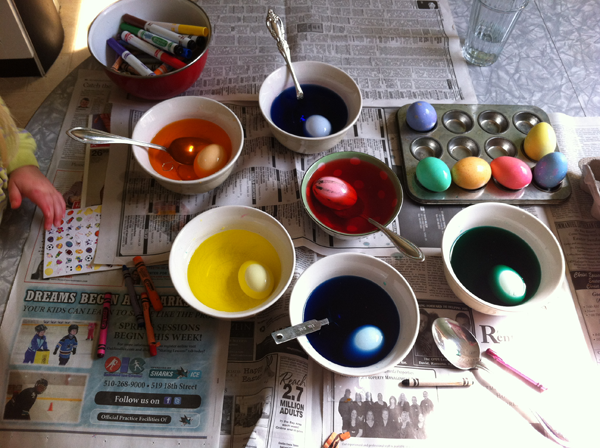 And the Peach had a blast dying eggs Saturday. I went old school and used Paas. That vinegar eggy smell brought back so many memories.
But I wanted more. So, I decided to try add few new ones to the mix and see if they stick.
New Easter Tradition #1: Easter Brunch with home-made bagels
I know crazy sounding, right? Â But it is not as hard to do as waffles or even pancakes in my book. Â Actually a lot easier than I thought and great for kids since they get to roll the dough into balls and make the actual shape.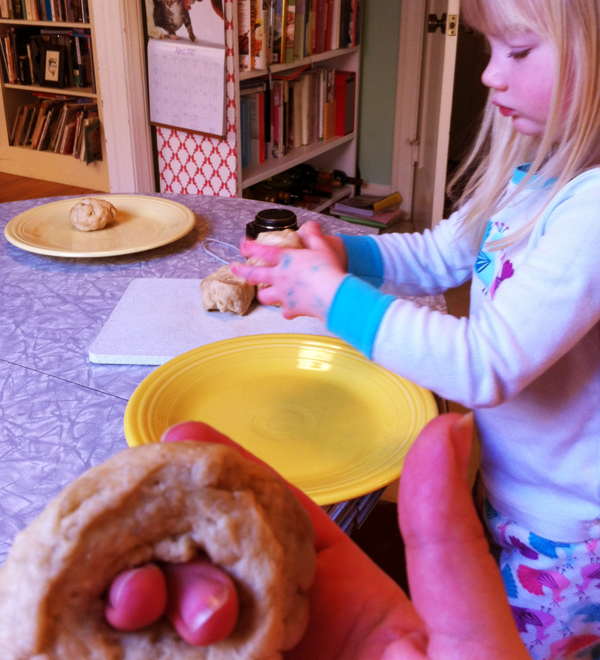 Most of the work happens while the dough is resting, so it really isn't too insane.   Start 'em at 8AM and finish 'em by 10AM. And the Peach loves smoked salmon. Go figure!
New Tradition #2: Deviled eggs and peeps s'mores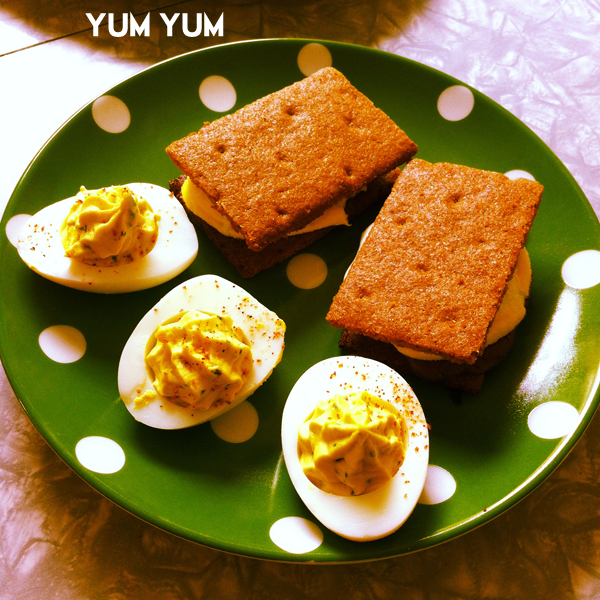 I remember never liking Peeps as a kid and letting them sit and turn into hardened marshmallow blocks in my Easter basket. And I love watching work associates bring Tupperware bowls of those multi-colored eggs to eat for a quick breakfast every day the week after Easter. Or watch those colored eggs linger in the side of the fridge for at least a week. Sigh!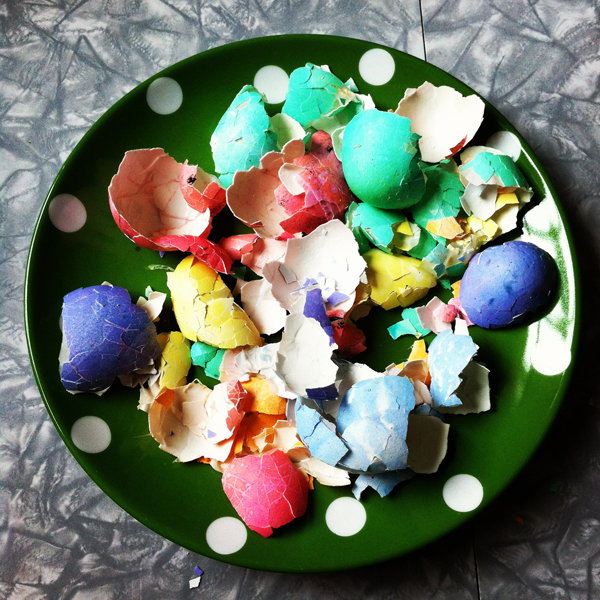 Well, let's make quick work of both those issues with the annual adult snack/dessert while child is napping–or heck–share it with 'em! Who doesn't love deviled eggs? Â And just add some chocolate eggs to the peeps over s'mores and voila–instant awesomeness!
New Tradition #3: Watching "Here Comes Peter Cottontail"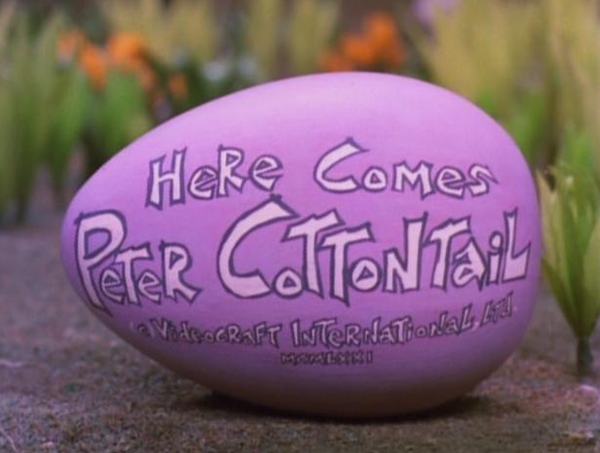 I know I'll get to explaining the religious aspects of Easter to the Peach soon enough, but until then, I just want her to get excited about the Easter Bunny. And what better way than though the magic of  stop motion animation of Rankin Bass and his Easter special, "Here Come's Peter Cottontail." Starring the "voices" of Danny Kaye, Casey Kasem and Vincent Price, I had just as much fun watching it as she did! But I must admit, the Peach was a wee bit afraid of old Iron Tail, and cuddled next to me, so we'll see if she wants to watch it again next year.
What are your Easter holiday traditions? I'm always looking for more!