Who doesn't smile when they see a wall of turquoise? Or driving by an unexpected pink house or spying a red door on a walk? Color, whether we realize it or not, impacts us more than we know.
Laura Guido Clark, a Bay Area design and color consultant  has a mission to bring color into places that need it most. In 2011, Laura founded Project Color Corps, a volunteer nonprofit organization dedicated to creating change by painting inner city neighborhoods with color and pattern that impart positive messages of optimism and hope. They began with a wonderful series of public art projects called "Random Acts of Color" (using recycled 45s and CDs) but now they've set their sights higher.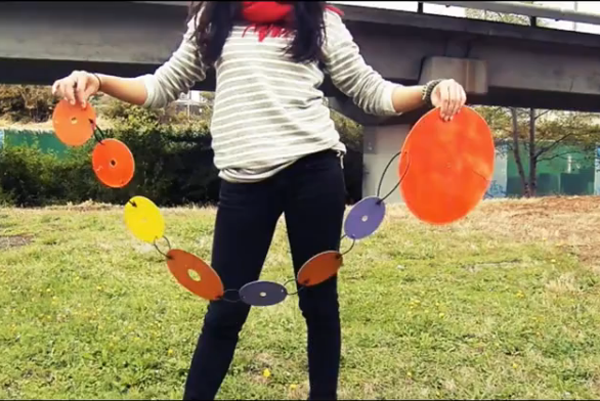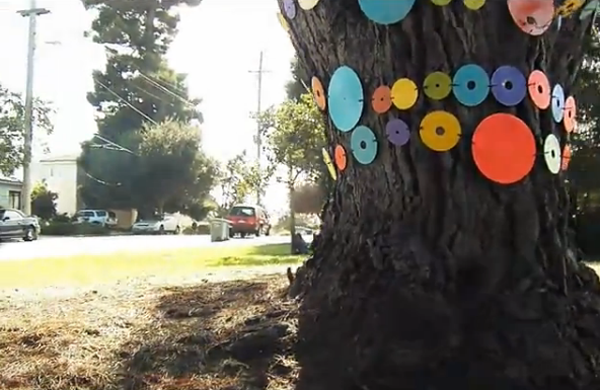 Project Color Corps' first major initiative will be to paint  E.C. Reems Academy,  a K-8 extended elementary charter school located in one of California's most at-risk and disadvantaged communities: East Oakland. One of the school's guiding principles is: "Encouraging creativity to bring forth new ideas and achieve higher levels of living."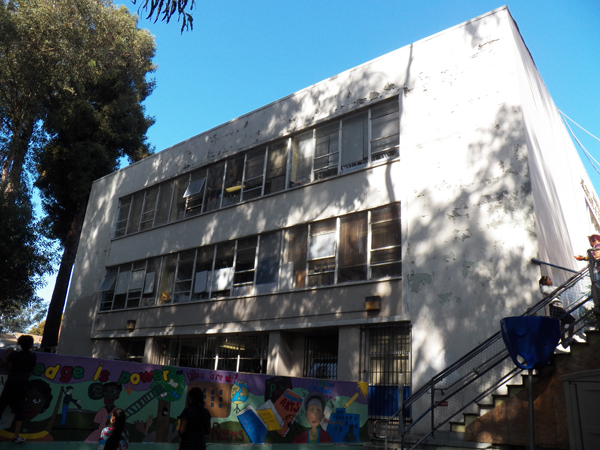 And yet, the school is visually depressing, with layers of peeling paint on a dull exterior. Lisa Blair, its dynamic founding principal, explains,
"Our community is very drab. The colors are mostly tans and browns—like prison colors. This is the world our children live in: one with no vibrancy, no direction, no enthusiasm, and very little hope. If you're sent from a home in disrepair to a school in the same condition, the message is 'You are not worth anything. There is no place for you in this society and no one cares.' But if the opposite occurs, if our kids were to walk into a school that is inviting and bright, the message becomes, 'Come in, dream big. It's your world, not ours!"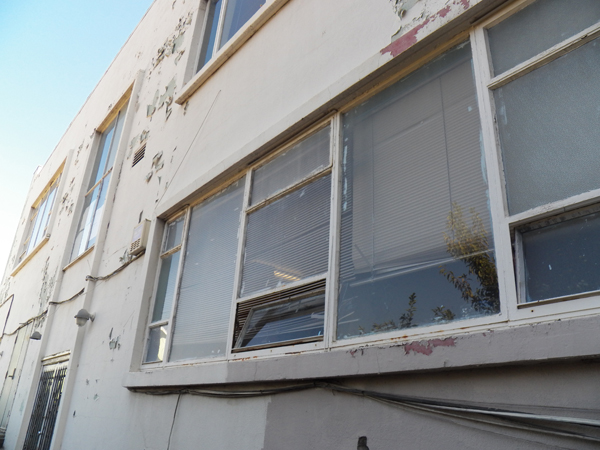 These bland and sad looking buildings hardly reflect the hope and joy of these awesome kids.
Here is a wonderful video about the project that is totally worth watching if you have a few minutes.
COLOR SPEAKS: Project Color Corps and the E.C. Reems Academy from Project Color Corps on Vimeo.
To transform the E.C. Reems Academy, Project Color Corp needs to raise $50,000 by May 2012. Every dollar can help! Won't you please think about making a donation today? They need green. Glorious green!