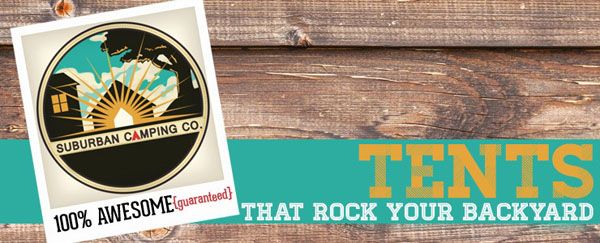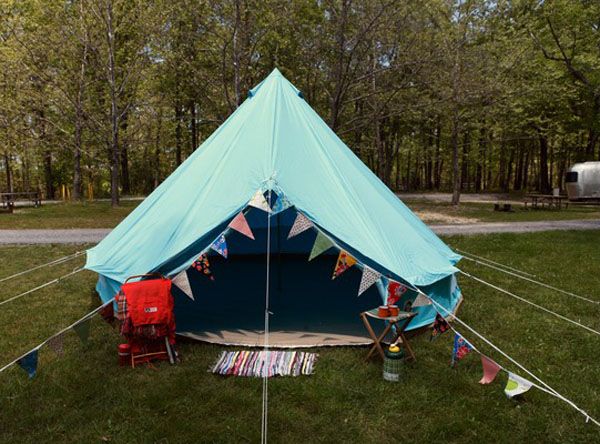 Ever since Greg, Wolfie and IÂ Â went camping a few months ago, we have had camping on the brain. We want to go to Yosemite. We want to go back to the redwoods. And we want to camp in our backyard. There's just something about sleeping in a tent that is so cool. From the minute you zippppppp that tent up, your world is transformed. Life gets a little quieter. You hear the rustling of the wind. The chirping of birds. The music of crickets. And you are totally transported. Tents are undeniably magical!
When Kella from Suburban Camping Company got in touch with me I realized we were a match made in heaven. Vintage tents you can set up in your very own back yard. Ahhh! Alas, our love affair was put on hold because they are located alll the way across the country. Drat. But that doesn't mean a girl can't pine, right? And if you're an east coaster, you're in luck. Take a gander at this: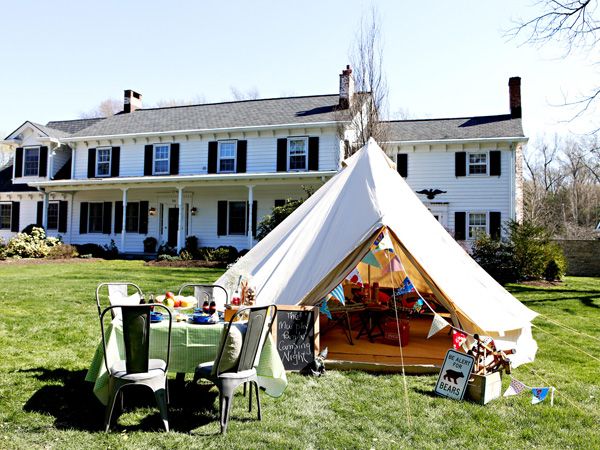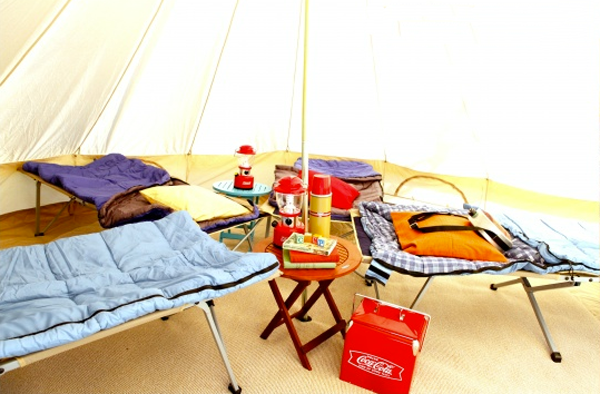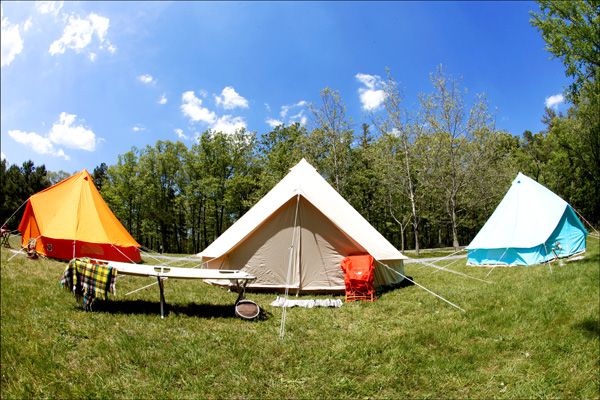 Amazing, no?? Suburban Camping Company is the original backyard camping company pitching vintage style campsites that offer awesome pop-up lodging and lounging for backyards and events everywhere. They say they aren't just offering you a tent they are offering an "experience". An experience that tastes like burnt marshmallows, sounds like scary stories and feels like wet grass between your toes. And friends, that's my kind of experience!
The Suburban Camping company lets you buy a tent, rent a tent or go for one of their fun packages, like Classic Camper, Movie Night, the Romantic Getaway for two and even a Harry Potter inspired adventure called Abra Camp Dabra. Cute. CUTE!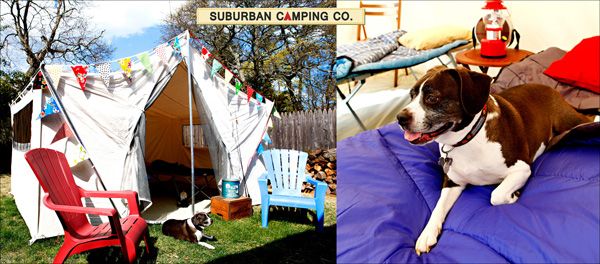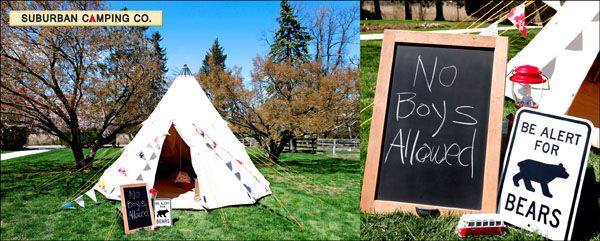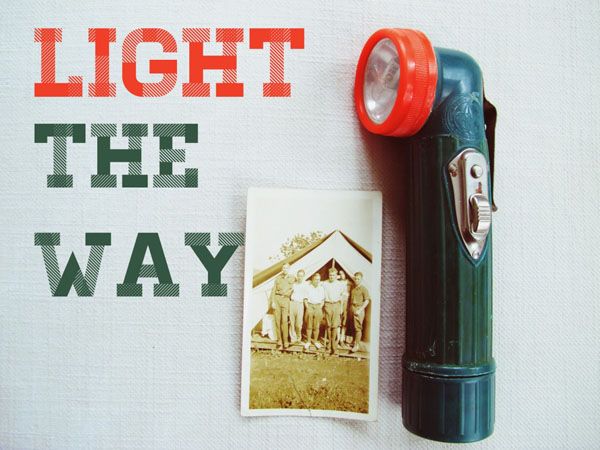 They also have a super cute Etsy shop so you can stock your campsite with cool vintage camping goods.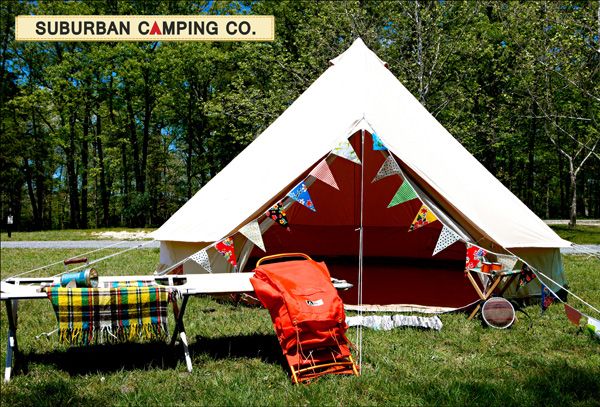 Swing by the Suburban Camping Co. site and I guarantee you will be planning a camping adventure in no time!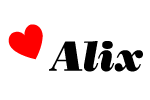 PS Here's a little more about the time we went camping for ONE NIGHT! And it was still awesome!