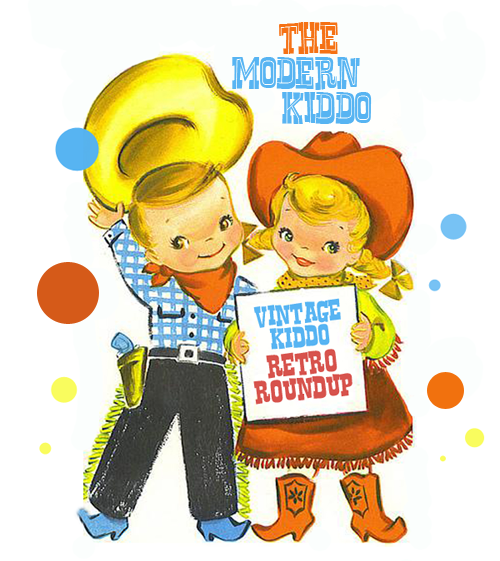 Oh, what a lovely summer weekend! We biked to the beach and let the Peach flutter in the water one afternoon.  And Sunday, we invited some friends over for a playdate with their little girl and try a new recipe.  Our backyard is a total BEFORE photo but with an old folding table and some folding chairs we turned it into a nice alfresco dinner.  But of course I had some time to find some vintage goodies for you! Enjoy!
Fisher Price constantly amazes me with the depth and breadth of its toys. And this little Fisher Price camera with flash is so darn charming! From Etsy seller, Soft Focus Vintage.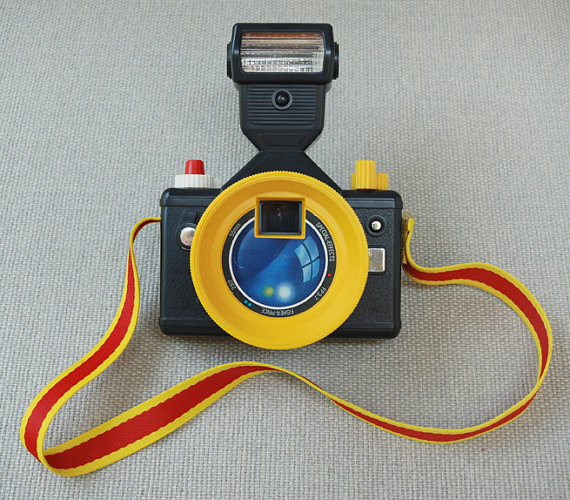 Could we talk about that duck?  That duck is priceless. I'd like to have that duck follow me around everywhere with a little flower for me. Hee hee! From Etsy seller, Pillager.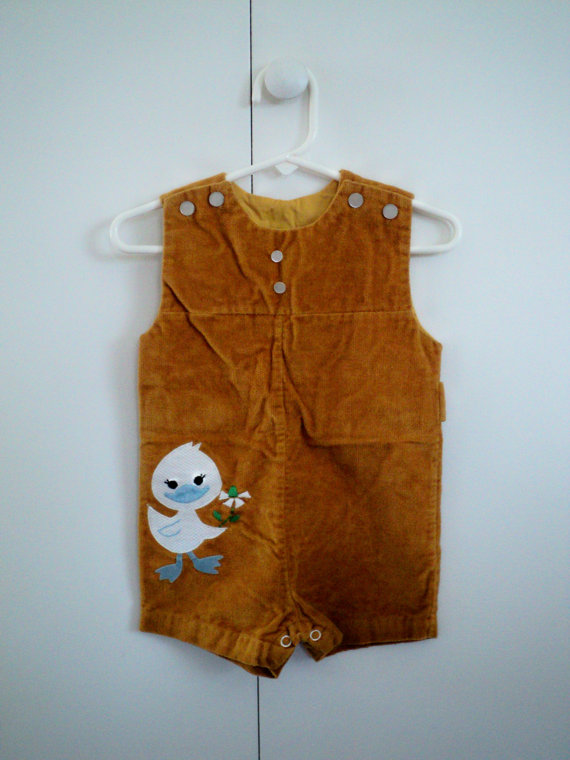 Bondplace Vintage has such great goodies, but I fell head over heels for this darling polka dotty dressie with little ladies watering flowers. From Etsy seller, Bondplace Vintage.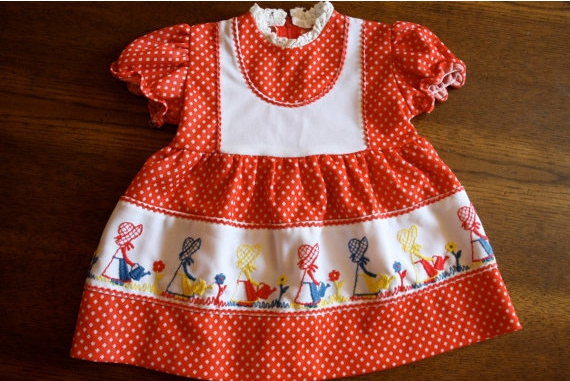 This little safari jacket is too much fun!  With the widdle lion and that great fabric for the sleeves. Hee hee! From Etsy seller, Fun Finds Vintage.
This wonderful little vintage gray sweater should be bought within an hour of this posting. This sweater is perfection!  From Etsy seller, Retro + Me.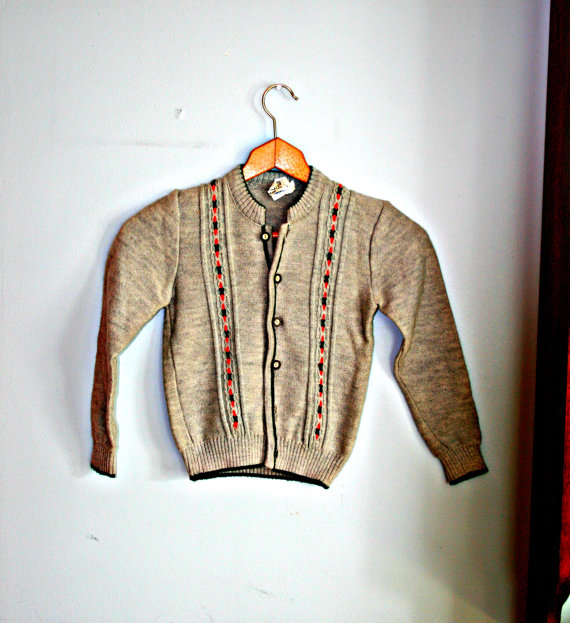 Plaid and yellow aren't natural bedfellows, but they looks pretty darn wonderful here in this perfect first birthday dress from  Etsy seller, Audrey Blissful.
Perfection. Girlie cozy perfection for a sweater.  Love love love. From Etsy seller, The Objectory!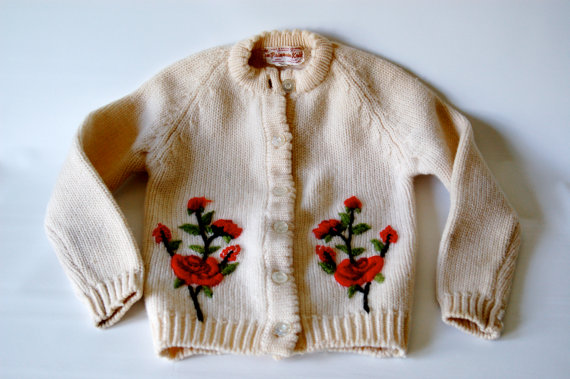 I have such a weakness for little boys plaid pants form the seventies! Reminds me of my brothers, I think!  And these are so sweet! From Etsy seller, Crushed Crinolines.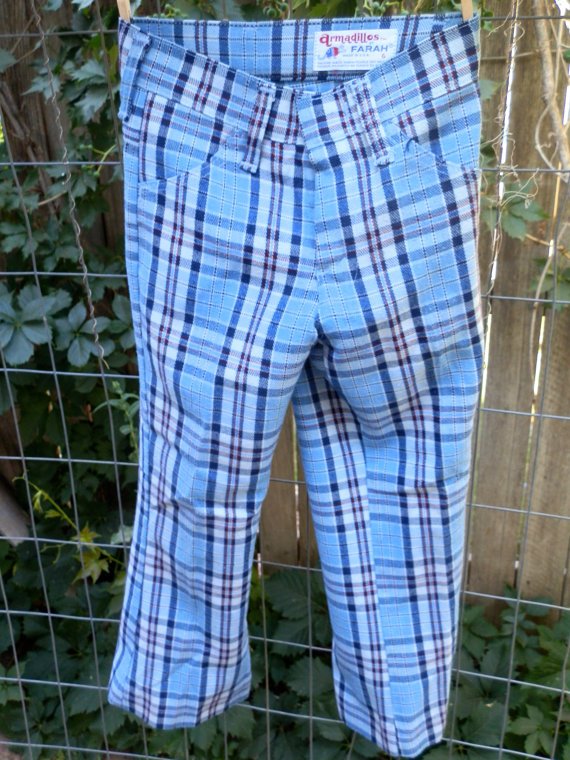 You'll have the luck of the Irish when wearing these shoes!  Never been worn either! From Etsy seller, the Neon Ribbon.
Alix posted some wonderful pix on Instagram of her first Barbie and it inspired me to include this game in this week's round up! From Etsy seller, Renee's Court.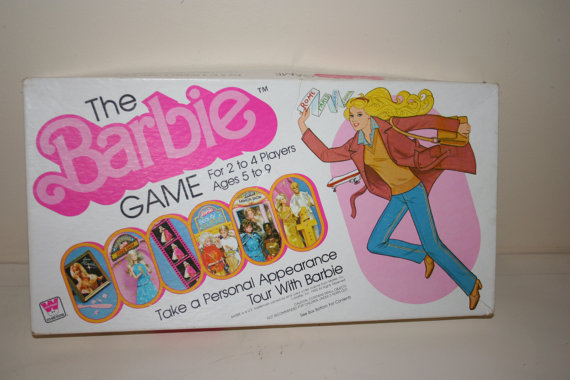 Happy Monday!