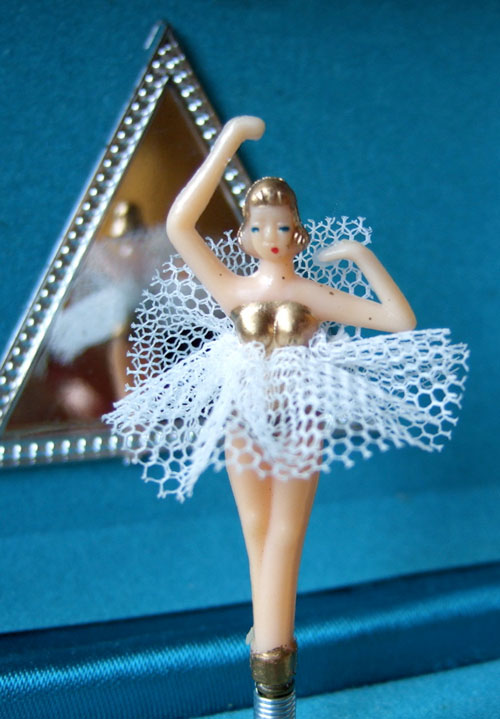 Via: Kitsch and Curious
I don't know about you, but I had one of those ballerina jewelry boxes that I loved so much. Not because I had oodles of fine jewels that needed to be protected, but of course because of the wonderous twinkly toed ballerina spinning away to a little tune.
Of course I wanted to be a ballerina.  I mean, isn't it almost a right of passage for little girls to want to be a dancer? But I must admit I think I wanted to be a ballerina for one reason only–the fashion of it all.
Oh, if I had a dime for all the things I did because I liked the outfit. Please note that that will be a separate post on its own.
Of course there were the class photos with the other well turned out ballerinas, like these below…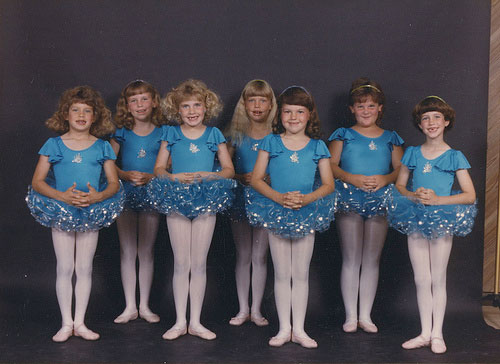 I would be lying if I said I didn't have a similar photo of myself like this…
I also remember wanting one of these ballet boxes so badly. Â You can find a few on Ebay every now and then. Â Here are some other cool ones.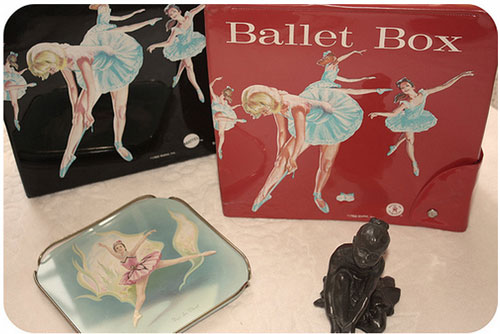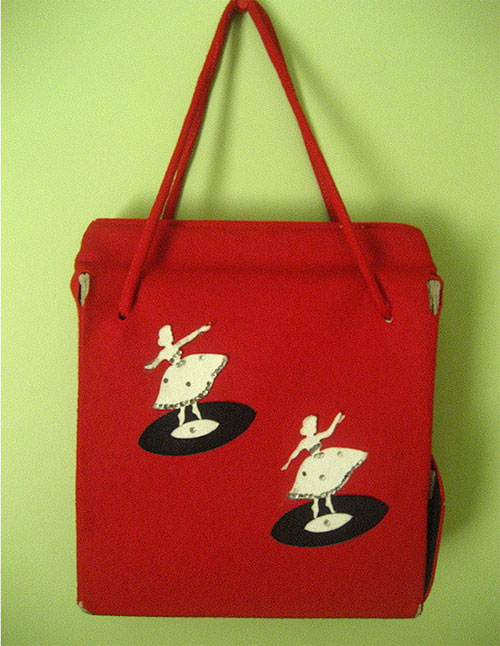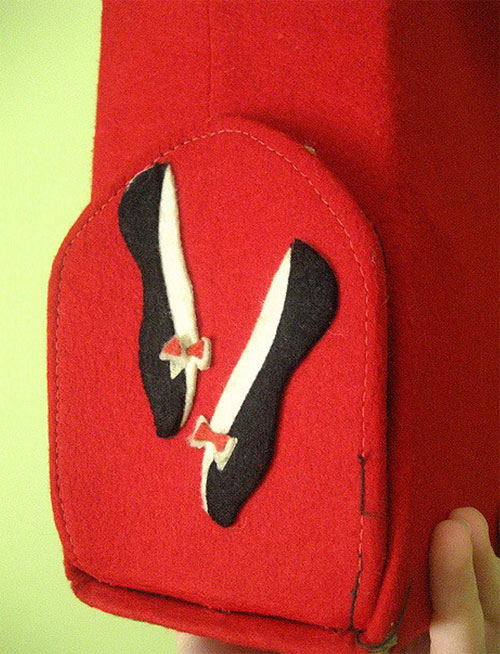 And of course ballerinas were a great design/style theme across almost all decades.
Don't you love this sparkly little ballerina?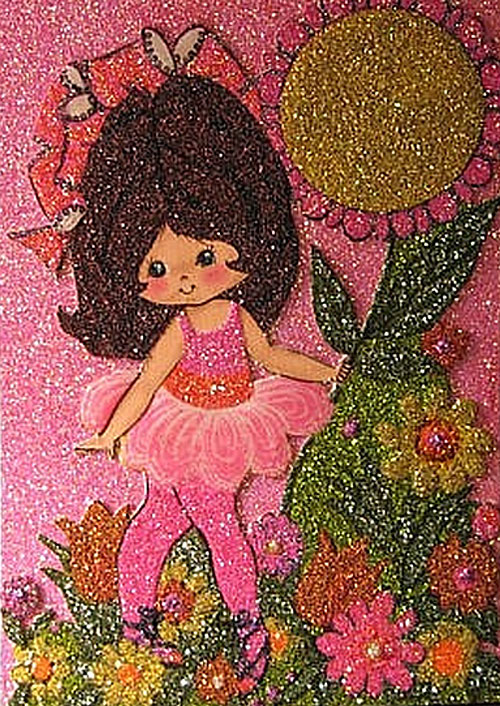 Or this high relief ballerina in a frame?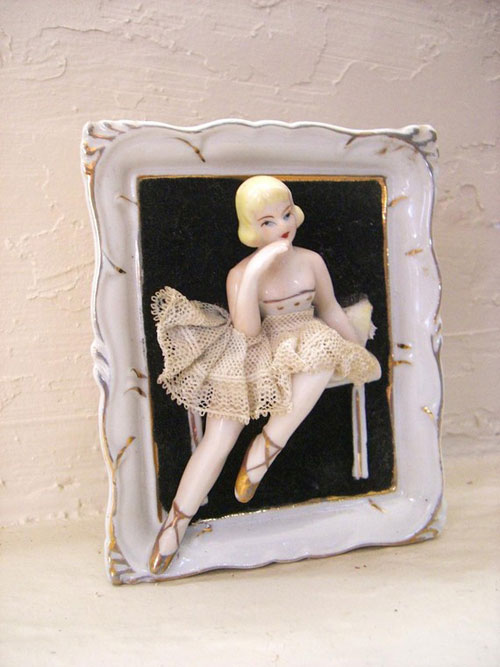 Or your could start your little one's love of ballet with a ballerina jewelry box–maybe just like the one you had as a kid.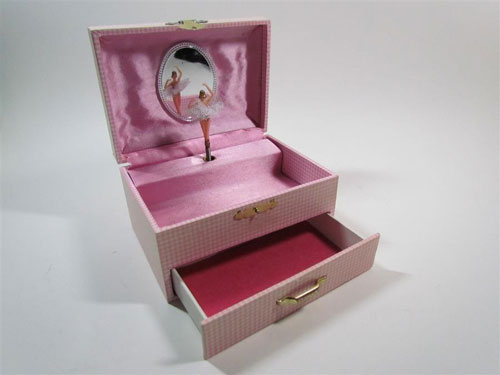 Hee! Did you take any ballet classes as a child? Did you love it or hate it?