Happy Monday, everyone! Did you have a lovely weekend? Ours were filled with birthday wishes and tiki drinks and home-made carrot ginger cake.  Our girl Alix is, I'm hoping, lounging in her bed drinking peach mimosas to settle her own birthday blowout this weekend.  Happy birthday my darling co-editor! I adore you more than I can say, Miss Alix!
I wish there were more rad pants like these for boys to wear.  A nice alternative to jeans or khakis.  Actually these vertical stripes remind me of the outfit Bart Simpson wore to make himself look taller.
This little jumper…  oh, this little jumper.   I don't know if I love the navy with jaunty red buttons more than the the plaid and polka dotty tree. Or the wee white kitty with matching flowers.  I think it is jumper nirvana.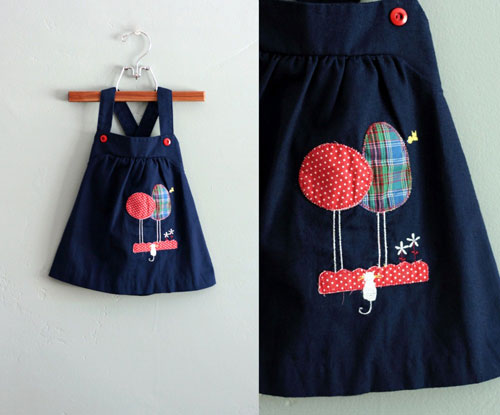 Pity this little sweater doesn't come with pegged pants, short pointy boots and a little baby vespa, eh? Well, it is still awesome on its own.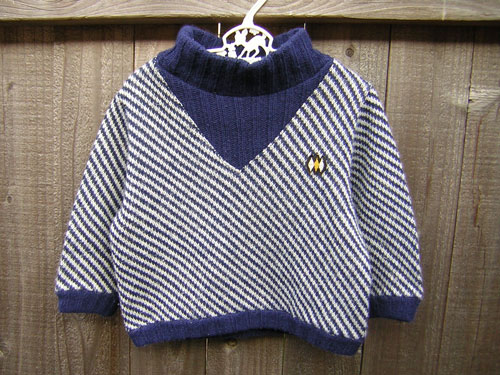 I love the green with pink dots chiffon background to go with the woodland mushrooms to boot on this little dressie. Sooo sweet, dontchathink?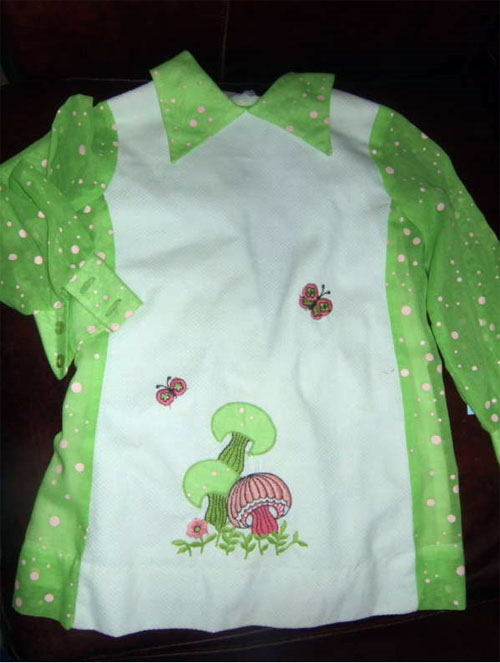 Come ON! This is just too cute for words!  The HealthTex jumper could work for either boys or gals because either would rock this leopard tiger bonanza hardcore. Hmm, or are they ligers?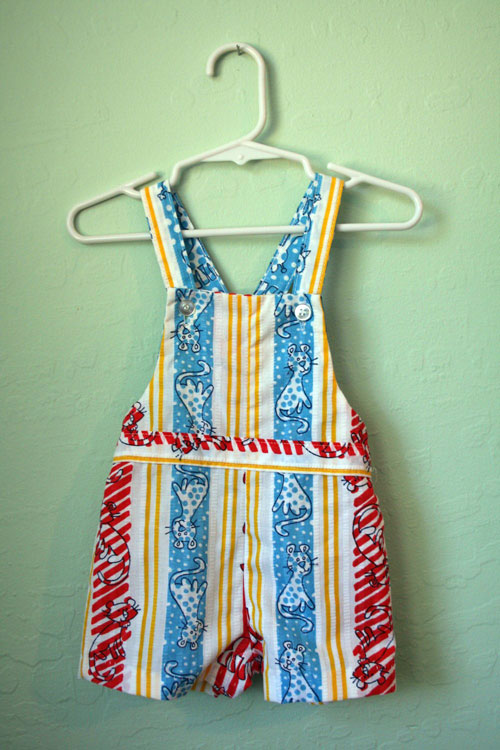 Any little skater punk or punkette would be all over this sweet windbreaker to show off their diamondz moves.  A great find from one of our favorite Etsy sellers, 3 Ring Circus.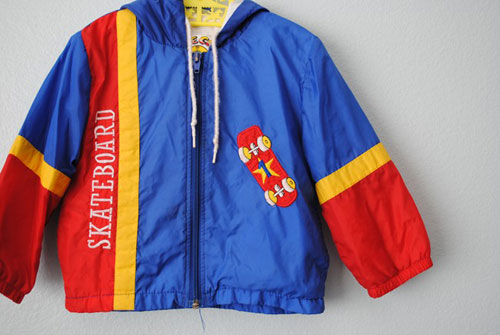 What little girl wouldn't jump for joy if they could wear such an adorable vintage  sweater dress like this one? Sorry—lollipop not included.
Admittedly Howdy Doody was totally before my time, but this shirt is genius!  Awww—even the little guy wearing looks like he and Howdy woulda been grand friends indeed!
Oh, this is one of those fantastic vintage shirts for a girl that I wish I could make a machine that either shrunk me or made clothes bigger.  Where is that machine?
Yes, I'm totally jumper obsessed. Those little shift dresses are so simple in design, but so charming, wearable and different based on fabric choice. And this jumper version is so mid-century wonderful. Â Perfect wear on these waning days of summer.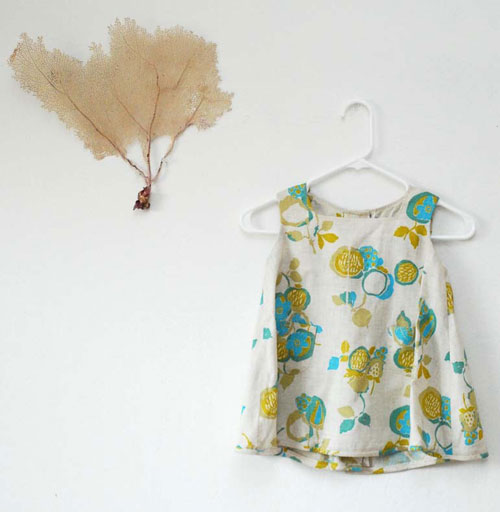 And in prep for going back to school, I found these swell vintage Snoopy mini coloring pencils. I think I would have traded my entire puffy sticker collection for a pack of these gems back in the day.  "Light blue is cloudless sky." Perfection.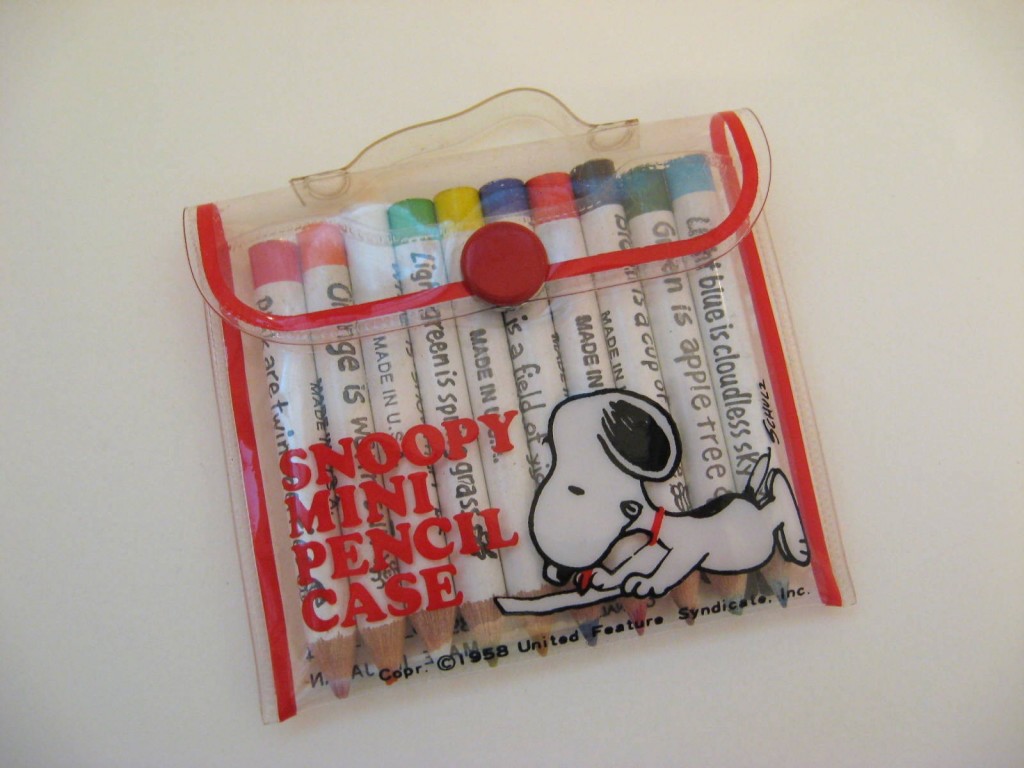 Happy Monday! And please try to squeeze every last bit of summer out of this week!