My friend Davina asked me if I had any recommendations for cute night lights for her little girl.  So, of course I had to do a search and share my findings not only her but with you!  Here are my top five!
Whales are gaining some major street cred–could the be the next owl? Â This whale night light could take on any owl for cuteness and would be darling for a boys room. Â From Etsy seller, LilBurrito.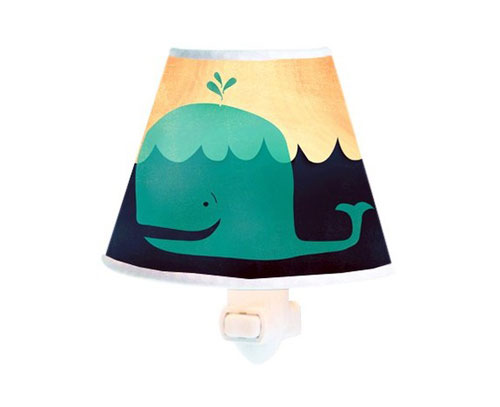 But don't worry about owls–they are awesome and button cute, so you can imagine the obscene adorableness of one as a nightlight.  Like this adorable one from Kinderglow
which has a line of safe re-chargable nightlights that kiddos can take with them to bed. So adorable, I almost can't stand it.
Our gal, Mari from Small For Big hipped me to this enchanting these wonderous JIP J.I.P. Mushroom Nightlight Set. Which I must admit is the one I ended up getting the Peach.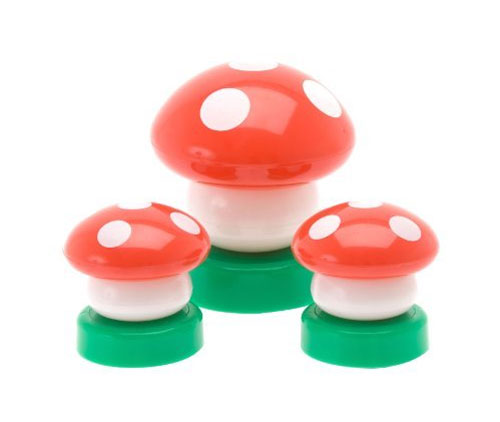 I love this homemade mason jar night light–so cute and sweet and rather unexpected for a child's room. From Etsy seller, KyleeDude.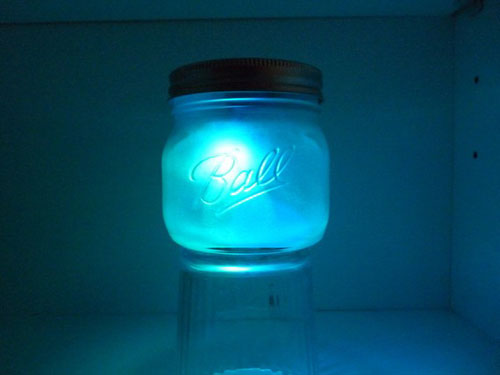 Now, I know OXO Candela series is super popular and with good reason because they are so charming.  But have you seen this rocket version called the Zoom night light? How cute is that? I have a very good feeling that this might need to be purchased for a certain little Rocket Baby…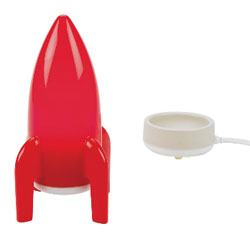 Those are my top five! Did I miss any?  Please share! Inquiring minds want to know!