OK, I have a little confession to make.  I love holiday focused kiddo clothes. I just can't help it.  Call it totally pandering to the holiday gods to get some extra candy/pumpkin pie/gelt/candy, but I can't help myself. Particularly if it's rather clever and not so obvious.  Like this darling jumper from Etsy seller, Elise Hooper Designs that Alix sent me a link to.  I must admit it does involve two of my favorite things in the whole wide world–ric-rac and a jumper. But with that sweet little Halloweeny spider, well, it had me at ric-rac.
And then I saw her other pieces. Uh oh… I was in trouble.
Simple design plus knock out stunning fabric equals magic in the hands of the right seamstress.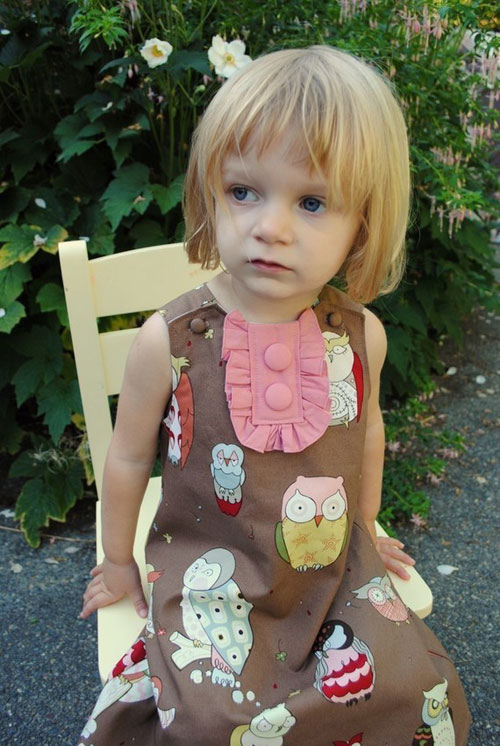 And Elise Hooper has that magic.  Like with this wee placket.  And owls. Oh, for the love of the owls! Eek!
And this little bit of fall festivity is killing me.  I have such a weak spot for acorns and maple leaves.  Is this dress not perfect for Thanksgiving dinner? Oh, perfection.