Oh my. So I've seen a few Circus birthday parties in my time. (You might remember this gorgeous circus party from Sandy of The Winding Road.)Â I have to say it's the one theme that never really grows old for me….I'm still totally charmed by them! I was so excited to discover this deeeeelightful party from the ladies of Hello! Lucky. Little Jude was turning 1, and boy did his mama turn it out!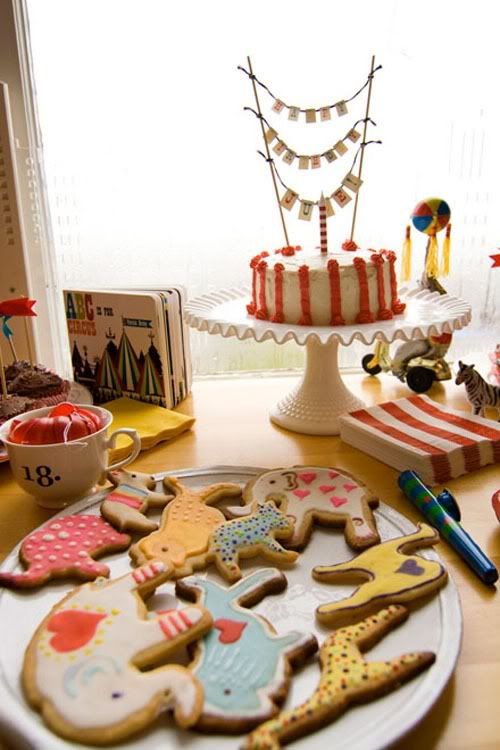 The cookies! The cake! It's all perfect….down to the red stripy napkins! (found via Shop Sweet Lulu) These cupcakes are also so sweet. I love the homemade look to them and the rad little flags.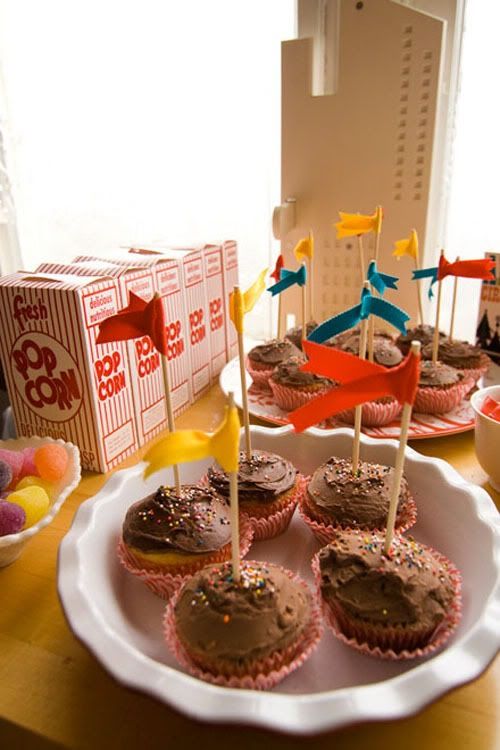 These super charming birthday hats were made out of pom poms, ruffly paper trim, stickers and poster board. LOOVE! You could also just get ready-made hats and add some poms and stickers to embellish them.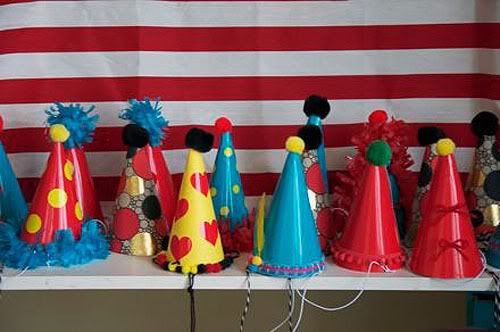 Here's the adorable little Jude with dueling pianos!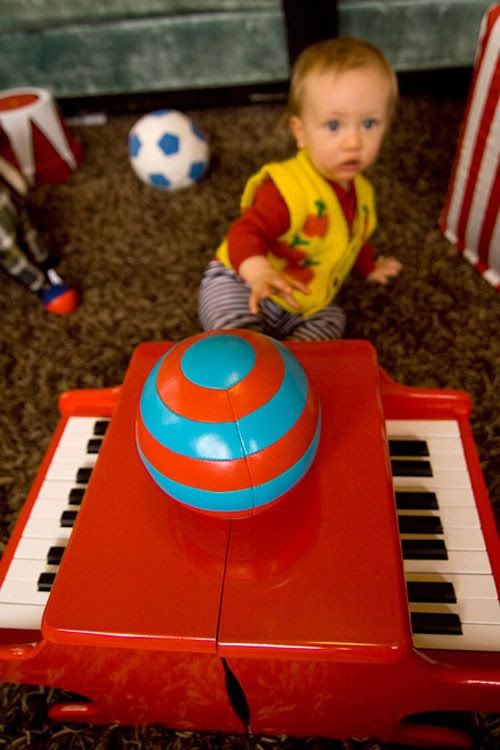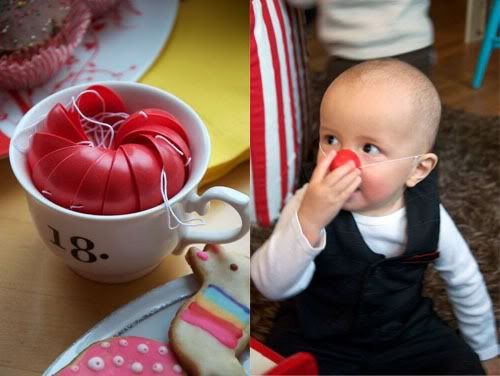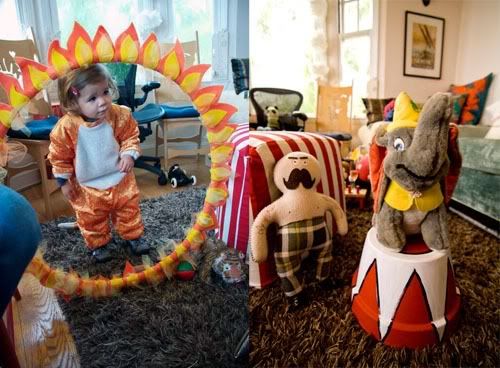 Hee! I love the "ring of fire" hula hoop! Classic! And an upside down, flower pot becomes a great little circus stand with a little red and white paint.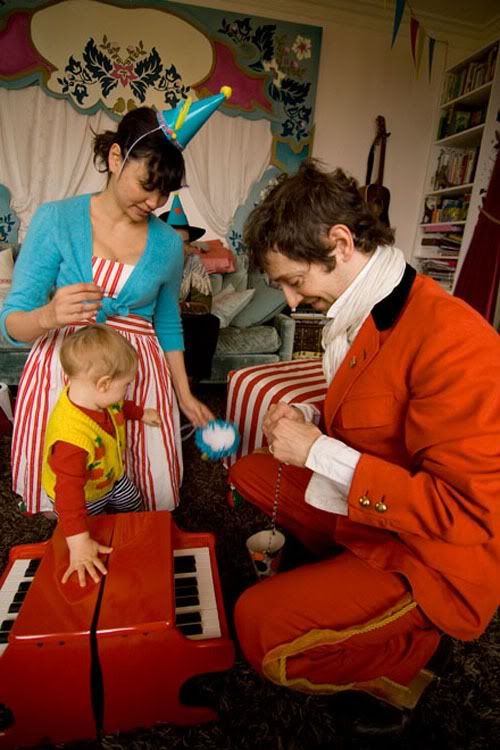 How cute, huh? [can we discuss the amazing outfits on the grown ups?? high fives!] You can see even more of this terrific party on the Hello! Lucky blog.
While we're on the topic of Hello! Lucky, I had to share some of their goods. A few years ago I was at a holiday warehouse sale and found their shop—where I was able to scoop up stacks of amazing letterpress cards for a song. I've been a fan ever since!
Hello! Lucky was founded by two very talented sisters, Eunice and Sabrina Moyle. Eunice Moyle is the creative director: a talented illustrator who began designing birth announcements and party invitations for friends and printing them on her antique Vandercook press. On a whim, she sent her card designs to Kate's Paperie in New York City, and they immediately placed an order. Hello!Lucky was in business!
All their designs are super charming but I thought it would be fun to take a look at some sassy birthday announcements! Take a look and you'll see what I mean: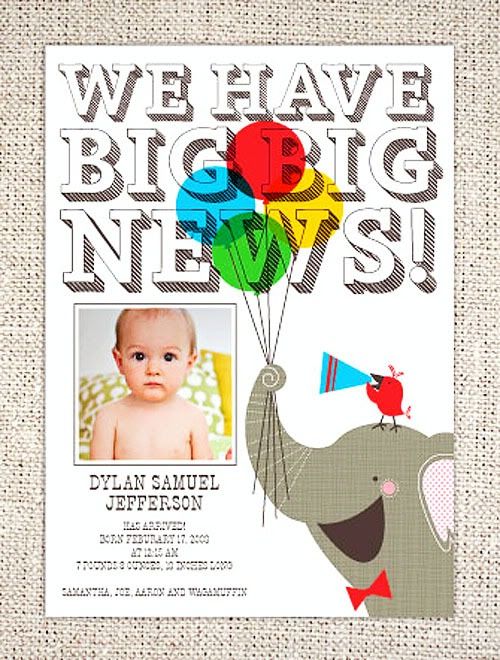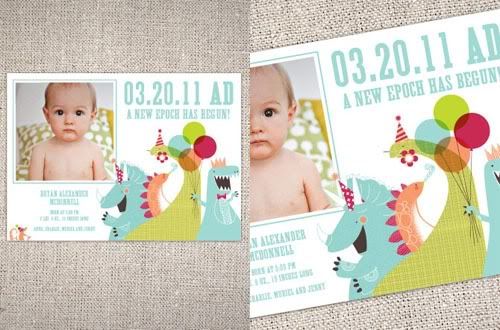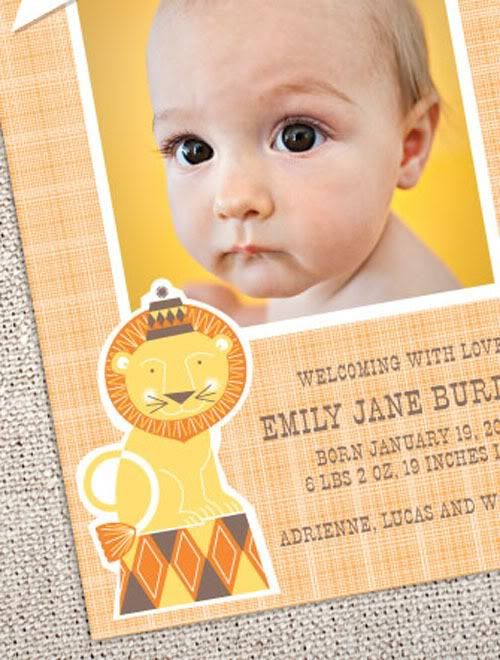 They also do gorgeous custom letterpress announcements. Take a gander at these: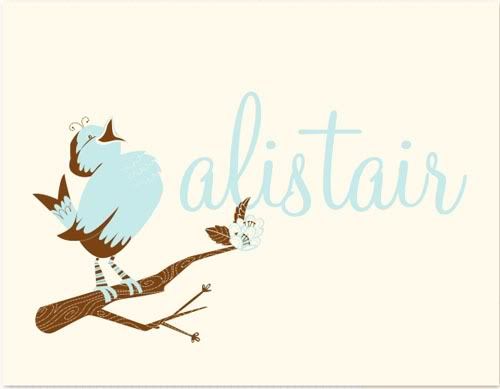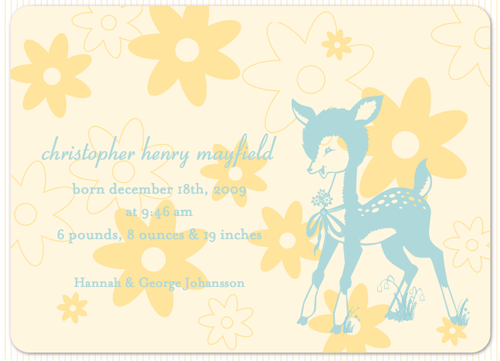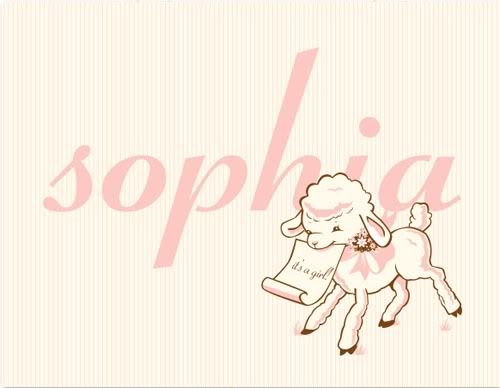 I'm a big fan of these sassy ladies! Be sure to swing by Hello! Lucky and see all of their beautiful work.
Oh, and don't forget to enter our Winter Water Factory Giveaway! You could win the most adorable little dressie!