Step right up folks, it's time for the Modern Kiddo Costume Parade! We said wanted to see yer best homemade costumes—the good, the bad, the semi disastrous. And you delivered! Of course I should have known that Modern Kiddo readers don't play the Craft Fail game and ya'll turned it out with some spectacular costumes. Take a look at some of these fantastic creations. Seriously you guys….
Our fave girl Shutterbean's sweet boy Cooper rockin' the octopus. Love this!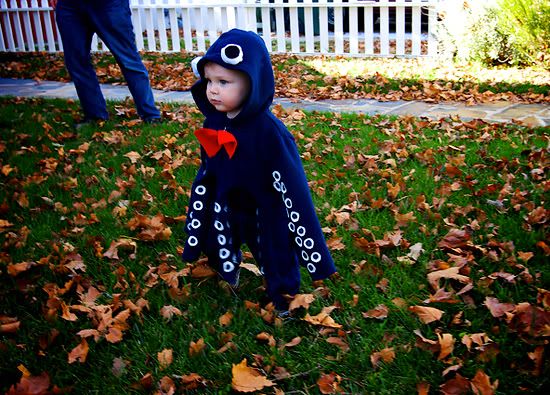 Cutie brothers Max and Beck got inspired by Where the Wild Things Are and dress up as Moishe and Max. Mama Jenn (The Blueberry Hill) whipped together these amazing costumes. I especially love the Moishe costume! So unique…I've never seen one before.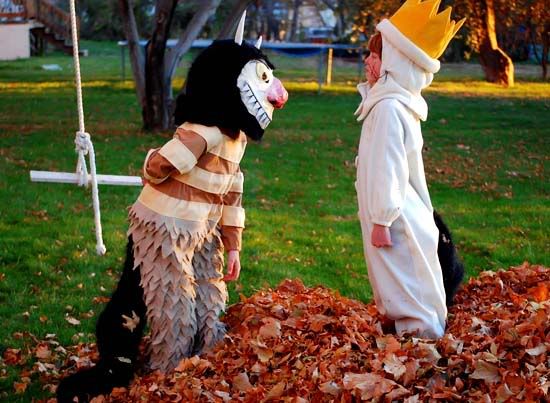 Here is Max all by his lonesome tonight, as a stylin' Elvis….

I love a good box costume and I'm dying over this picture of Finley as a Mini Cooper: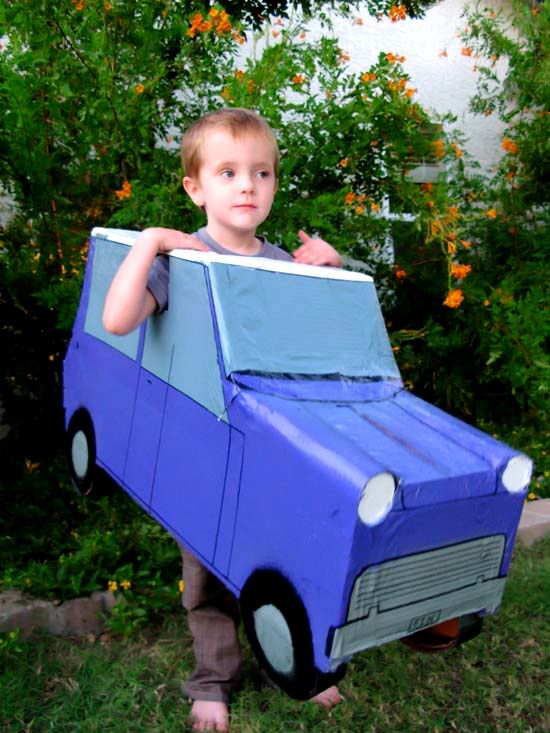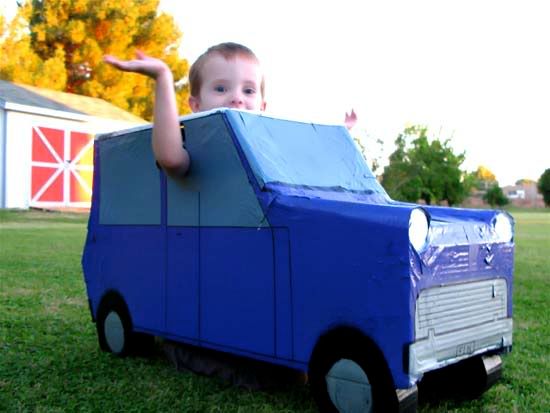 Sweet little Beatrice Bird makes a darling little lady panda:

And the hills are alive with the sound of cutenesssssss…….Bea as a fetching little Heidi: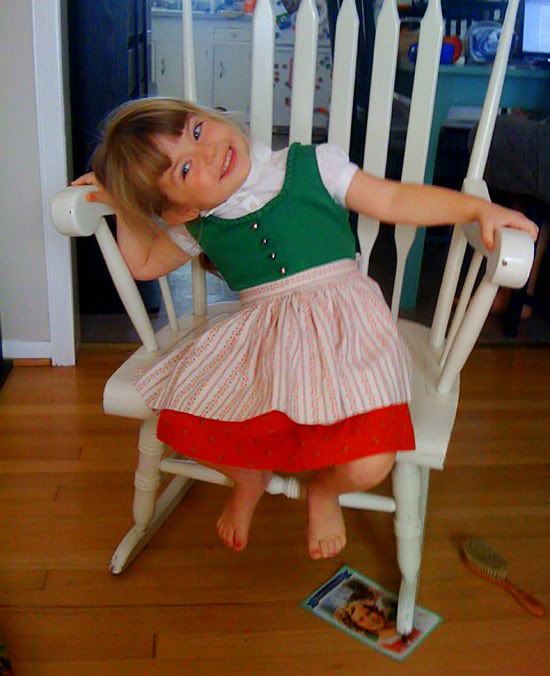 Aw, the awesome Baby Olive is sweet as can bee: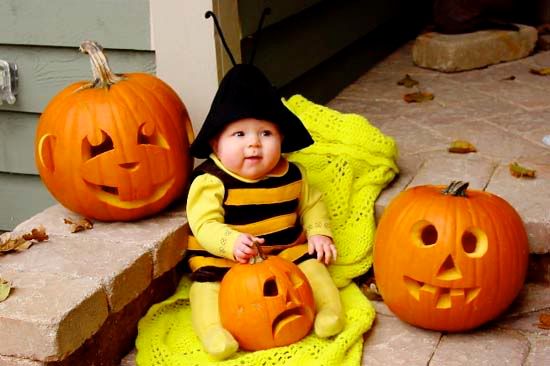 And Baby Olive as an adorrrrrrrrrrrrrable pirate! (OK….HOW DID YOU GET HER TO WEAR THE HAT???)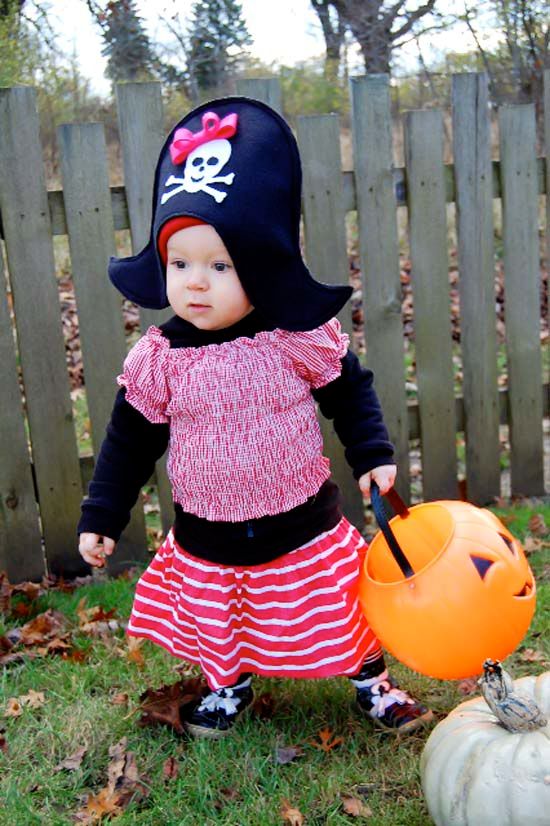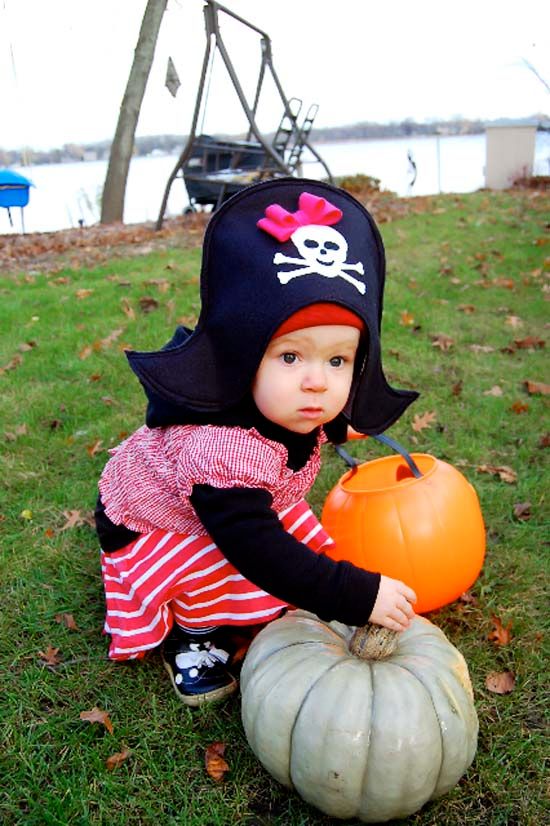 Wolfie's best bud Miles does the funky robot….woot woot! We hear he's going as an ANGRY BIRD this year. Love it!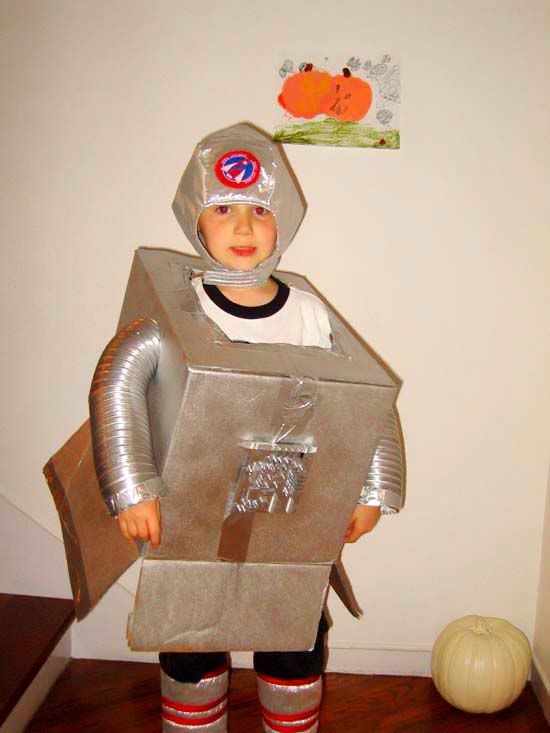 Awww, look at sweet little Baby Pia as a quirky butterfly!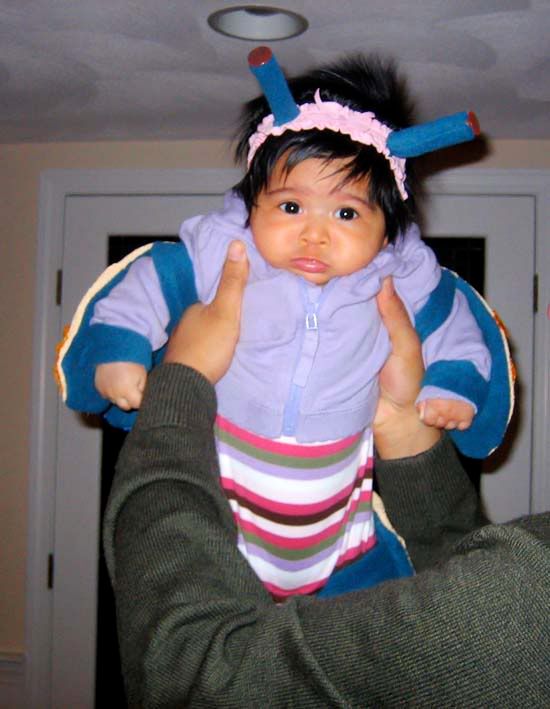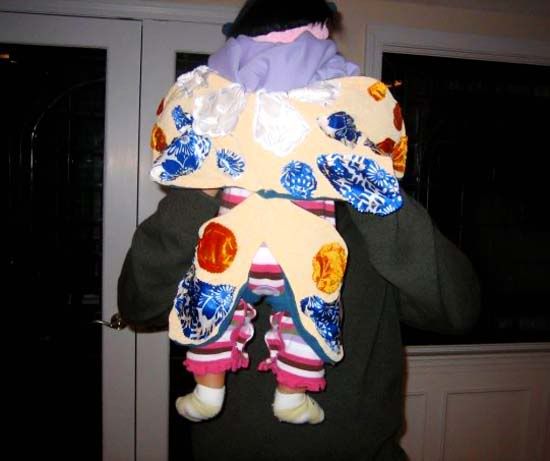 This retro photo of my sweet "blog nephew" Henry as a Pirate melts my heart (Jenny, I can't believe he's younger than Wolfie here!)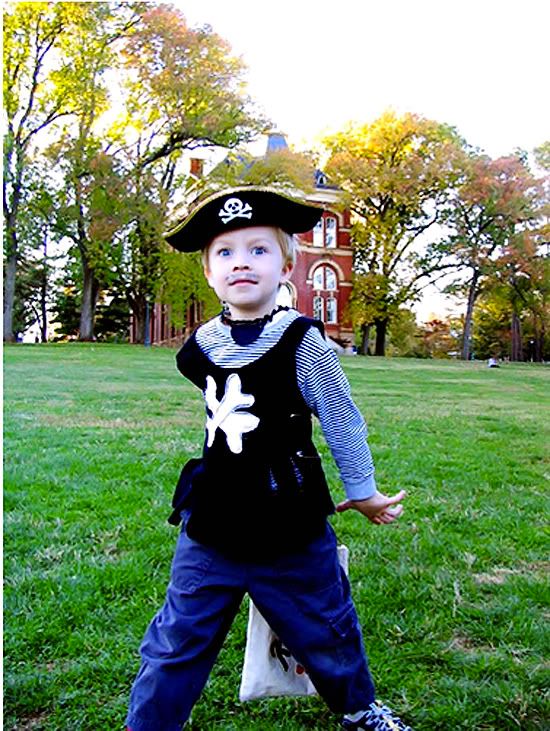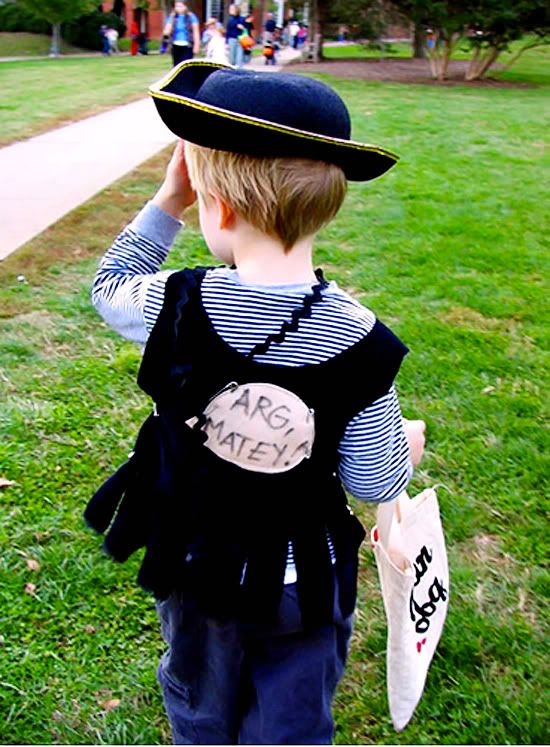 Oscar is as utterly adorable as Max but it's his mom Suzy as the BOAT that is EVEN MORE AWESOME: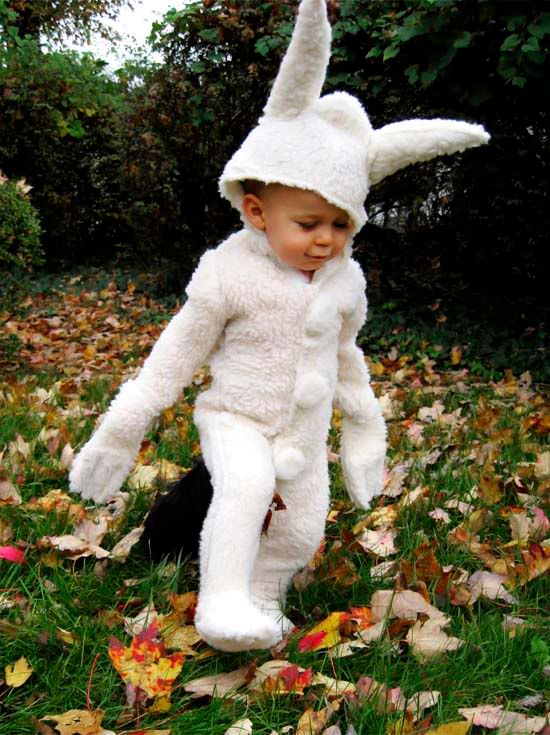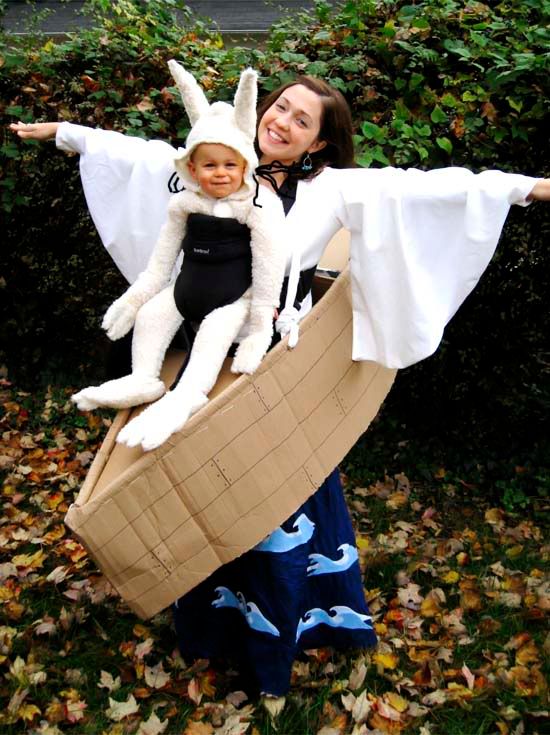 Everyone was swooning over hipster Billy as our Weekly Kiddo a few weeks ago, check out the rest of his cute family! Billy is a bat, his sis Harriet is one of the Andrew Sisters (!!!! CUTE) and baby Arlo is another sweet take on Max.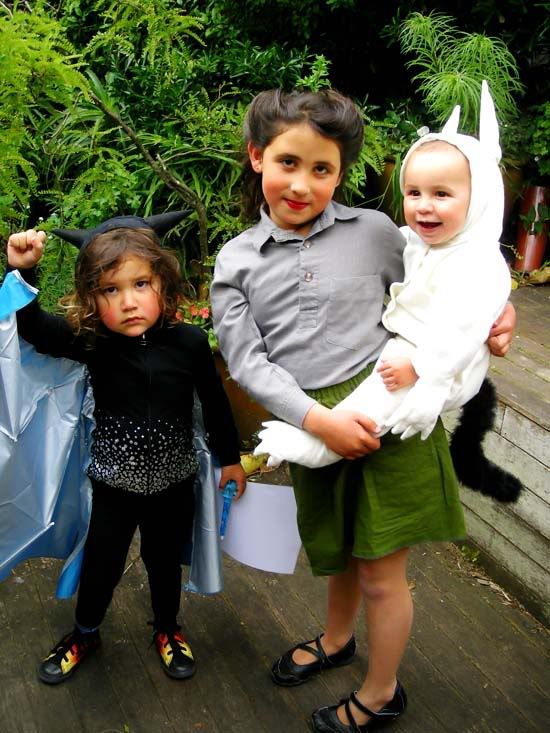 Sweet little Oscar and his folks are awesome as the Gnome Family! These smart "no sew" costumes were created  by his cool mama Kate (of Troolie). They all look so cute!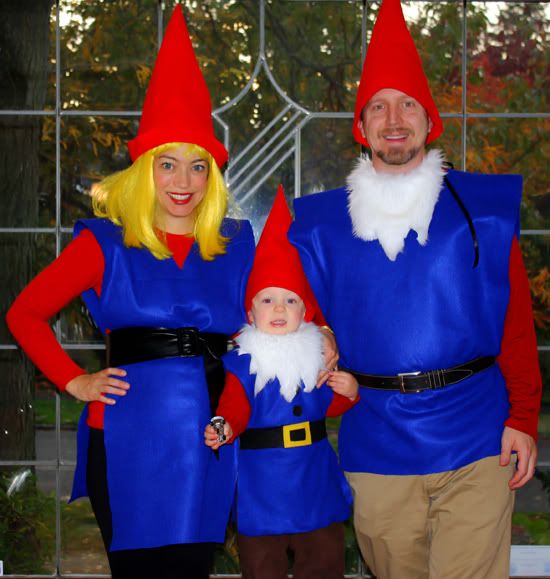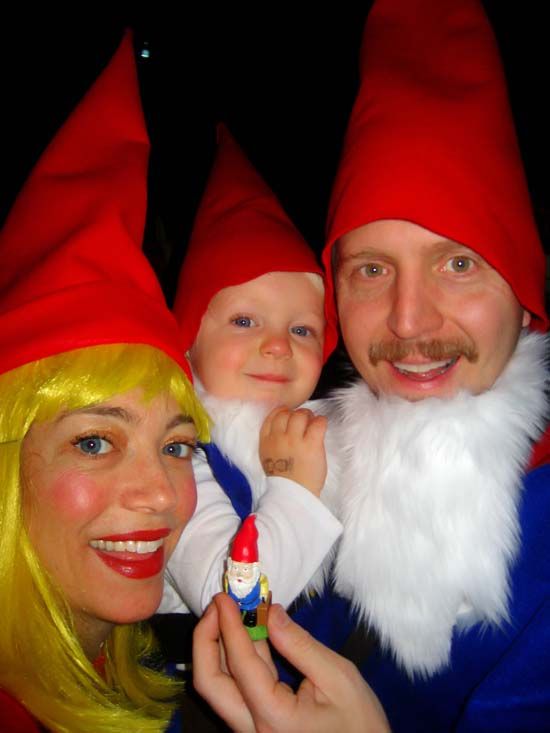 Sayer is another Modern Kiddo sweetie and here he is with his papa Chris as the dynamic Robot duo: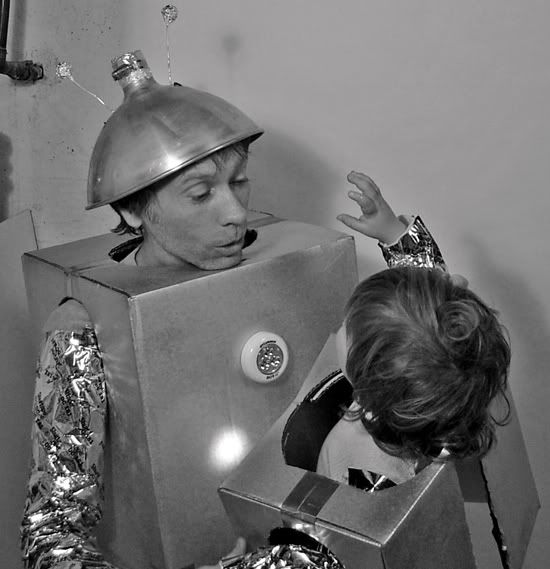 Sayer's amazing mama Kristin(of klt :: works) hooked him up with this cute costume— Plankton from Sponge Bob. Genius.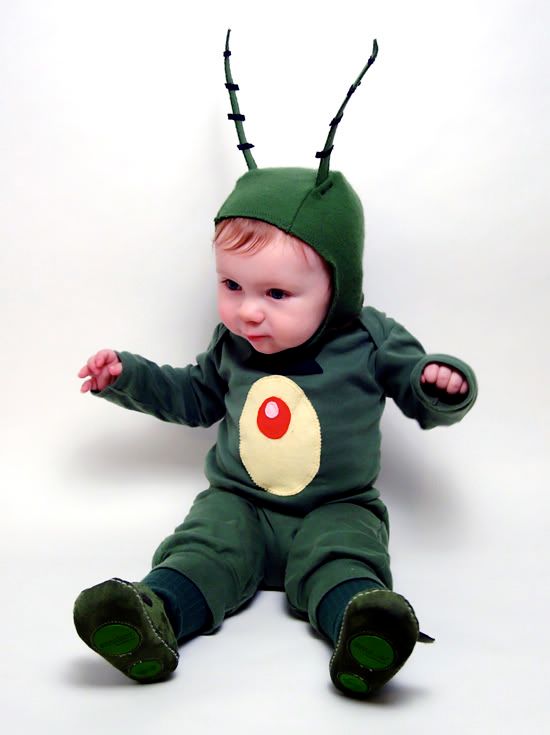 Seriously flipping muh wig over Piper as a 50s Diner Twin!!! Those glasses are so fab!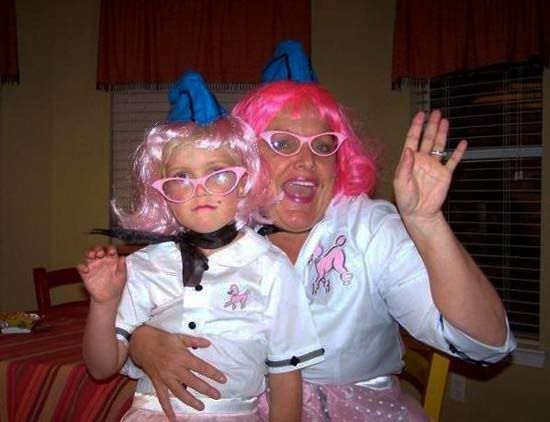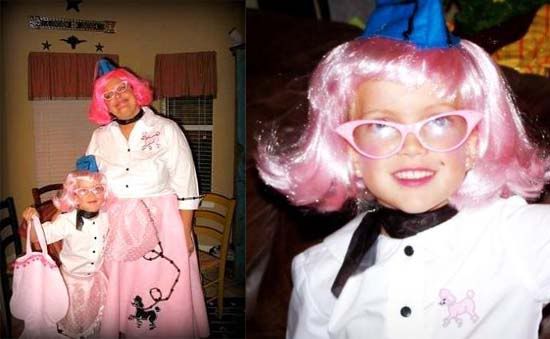 It's a bird, it's a plane….it's SUPER PARKER!!!!! So stinkin' cute, eh?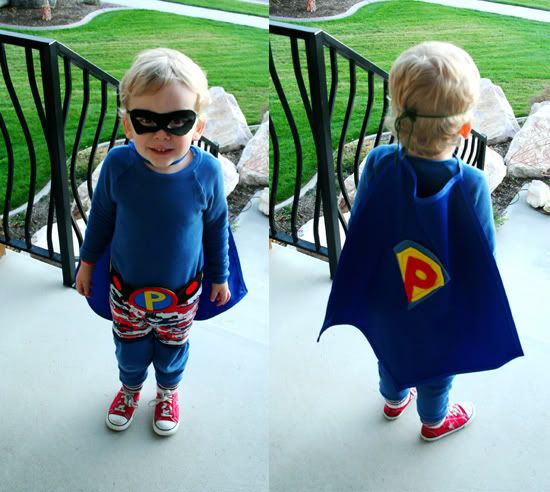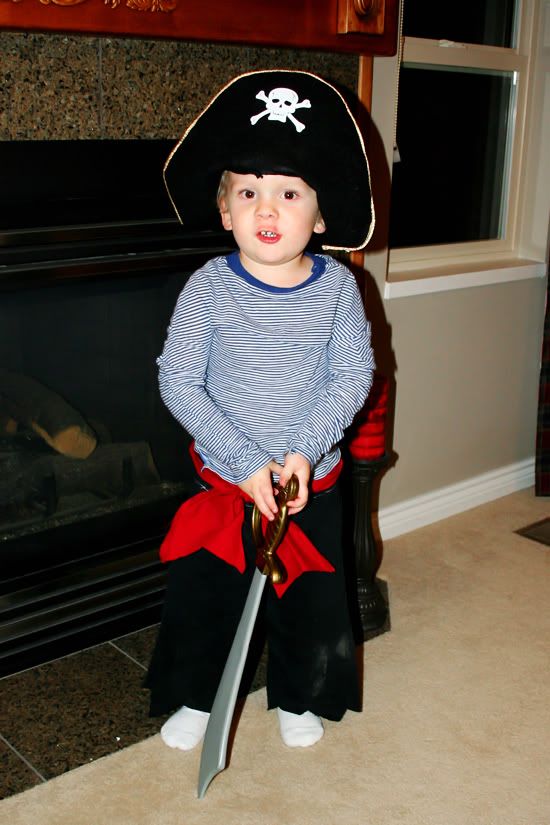 Modern Kiddo reader tipped me to the amazing Sarah who made these Woody and Jessie from Toy Story costumes for her and her little boy Max—AMAZING!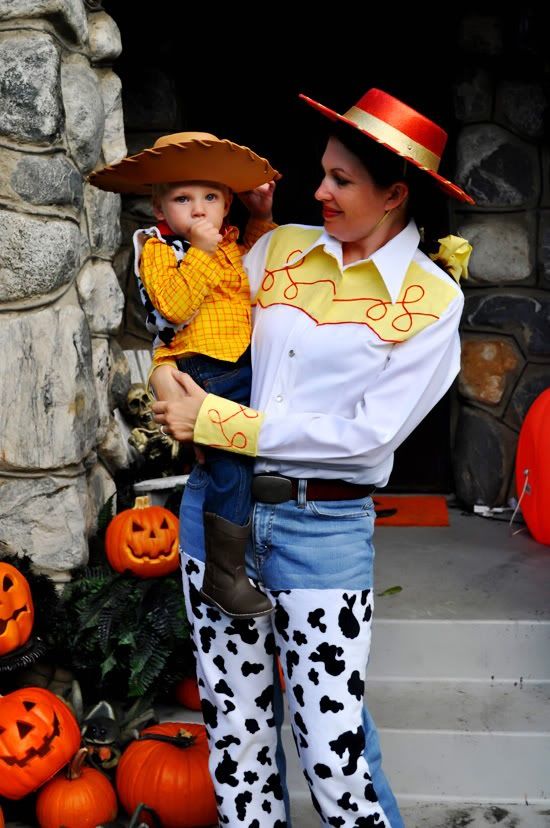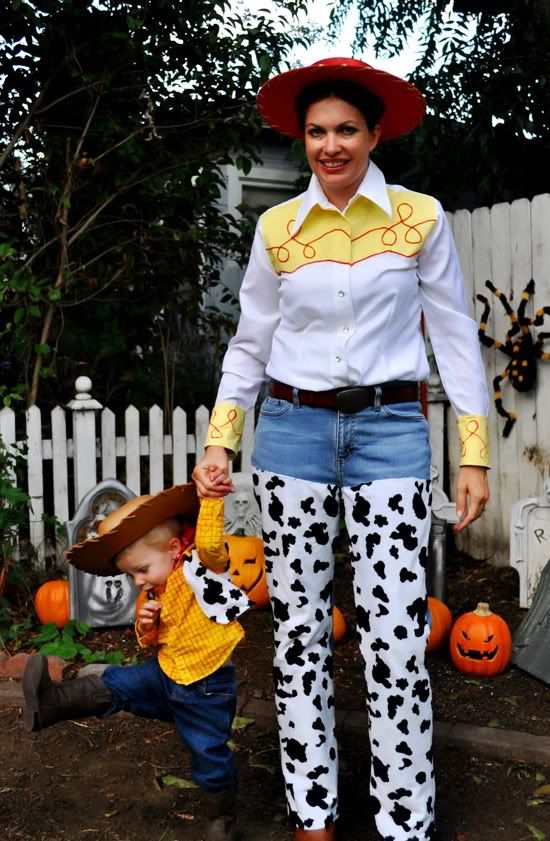 People you are going to D-I-E. You loved Miss Sasha as Weekly Kiddo, Here she is with her brother as a wee widdle cow….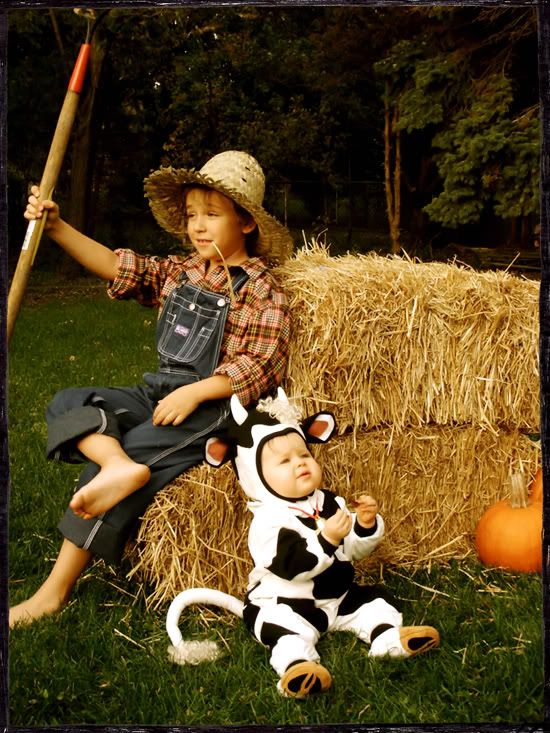 But NOW check out the fabulous costume the super creative Inessa came up with for her sweet little girl Sasha (Diaper Style Memoirs). Eddie Munster? Bananas!!!!!! So good.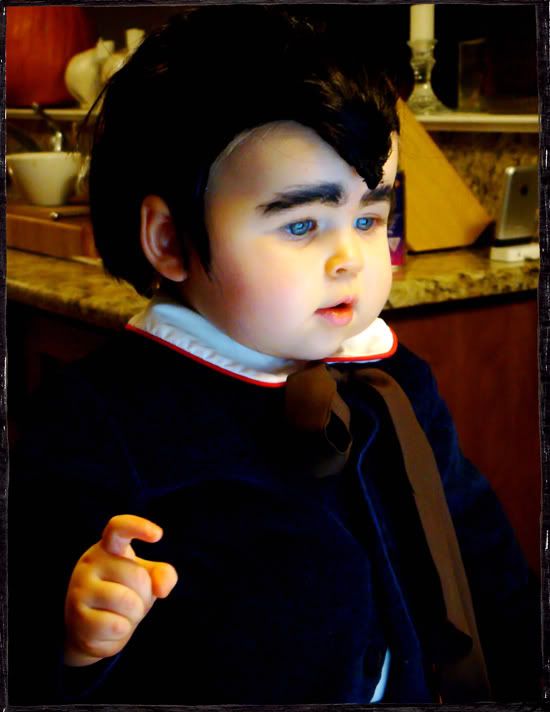 But how about her papa as Grandpa?? Just as amazing.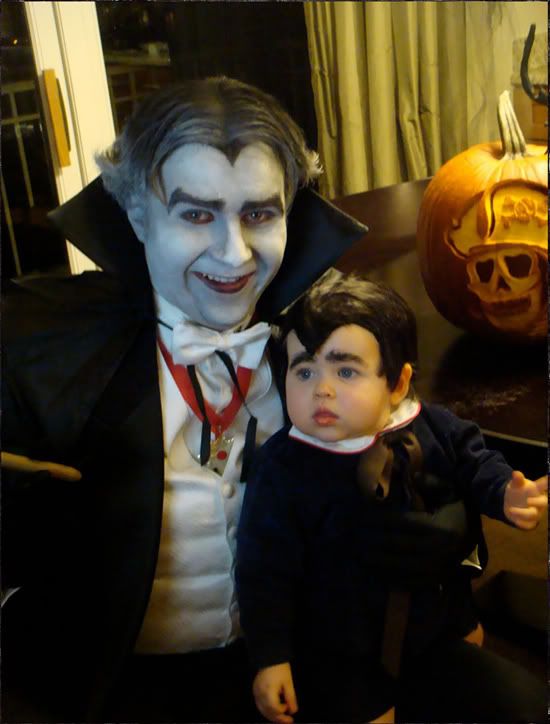 And yes, she hand crafted a grown up wig just for the occasion. BRILLIANT!!
I'm exhausted just looking at all that fabulousness. I hope you are inspired to create your own masterpiece this year. And even if you don't make one by hand, I don't judge. As we all know my own little Boy Wonder is not a fan of costumes (let's relive the magic of my pain in last weeks post "When Yer Kiddo Hates Costumes").
OH! And apparently a lot of you were inspired by my Crazy Vintage Mask post from earlier in the week (over HERE ) because I got some awesome old skool family photos. Like this amazing one from reader Chris: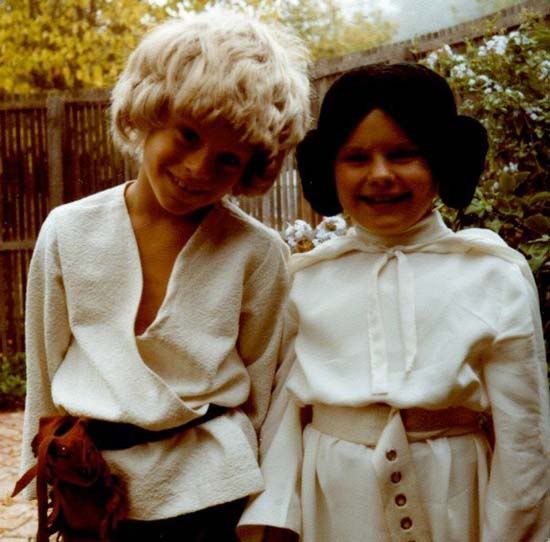 Awesome reader Marcie as the pink bunny and her friend as a suspicious "Yoda":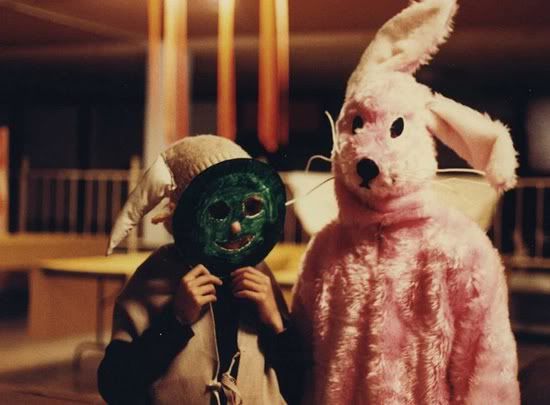 And finally, Modern Kiddo fave, Lishy Loo,  sent in her own vintage kiddo photos. Check out the adorable lil Lishy…but then thrill to the site of her DAD as….um…..honestly I don't know what the hell he's supposed to be, but I'm sure diggin' it!!!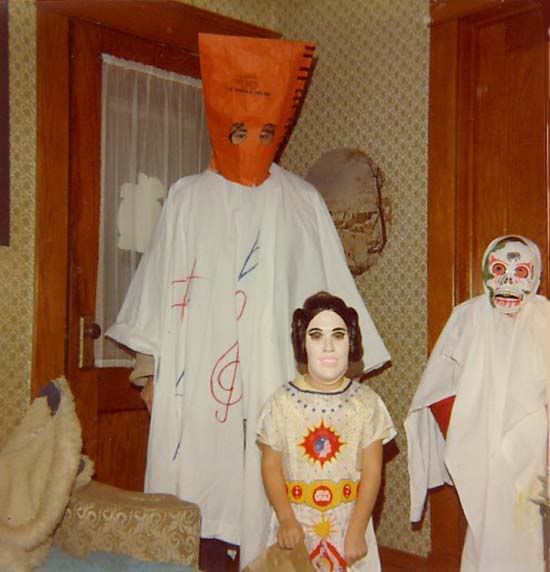 AMAZING STUFF! Hey, if you sent in a photo and don't see it please let me know! I'll be happy to add you to the parade!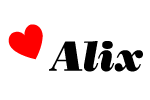 PS: This late breaking entry just in! One of our fave Kiddo readers RocketGirl just completed an insane hobbit costume for her little cutie Eliza. Nothing beats a toddler with a pipe, friends.