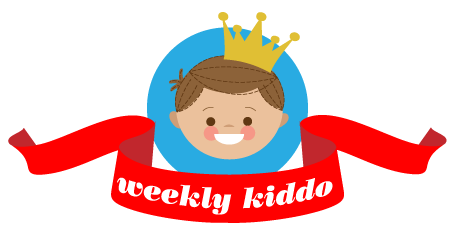 Happy Friday everyone.  Let's just jump right in, shall we? This week we have the adorable Campbell. Oh little Campbell, what a cutie you are! We don't get that many boy submissions for Weekly Kiddo (hint hint, ye momma's of boys) but when we do they are CUTE as can be. This little man lives hails from Hotlanta and is a big boy at 3 years old. His mama is the super lovely Danielle of Thompson Family Blog—a fantastic bloggie filled with gorgeous photos and boat loads of inspiration. She is wildly creative so it's no surprise that her little guy dresses amazingly. These first two photos are from when he was a liddle kiddo, but he was so stylin' I just had to show ya. Let's begin!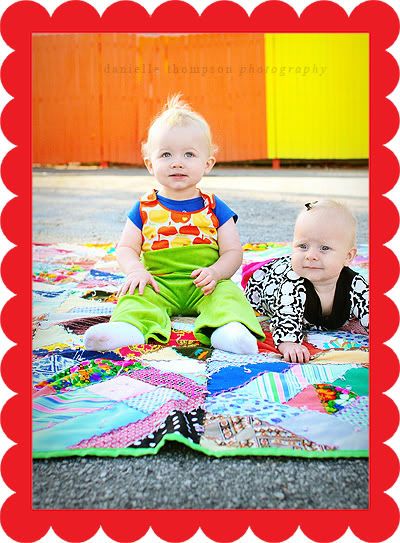 This rockin' jumper ensemble is from  Etsy seller Katrina Kaye. That little tufty of hair kills me!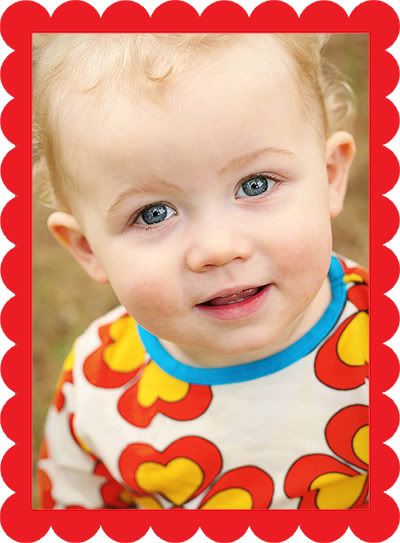 How cute is this look? Just like Cam's mama, we're big fans of the Scandinavian inspired prints from Smafolk at Ittikid.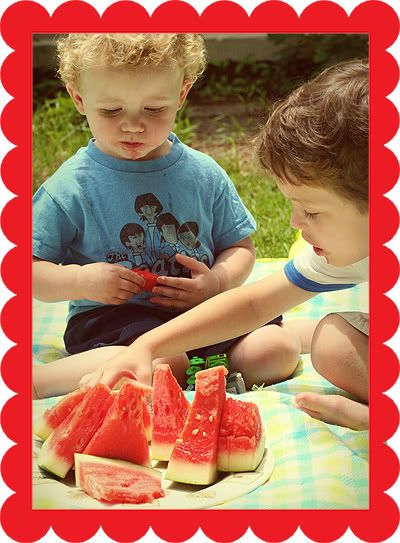 This adorable retro-repro Beatles shirt came from our fave big brand, Target.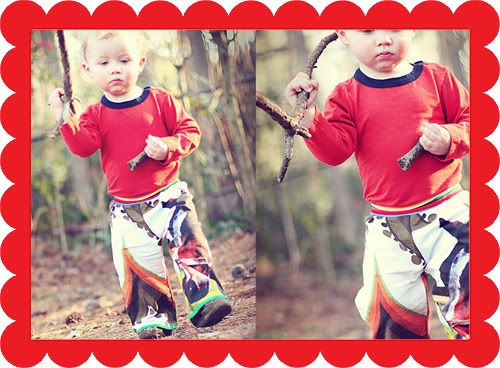 A few weeks ago we did a designer spotlight on the amazing Mirjam of  Kinchi so I was thrilled to see Cam sportin' the Kinchi too!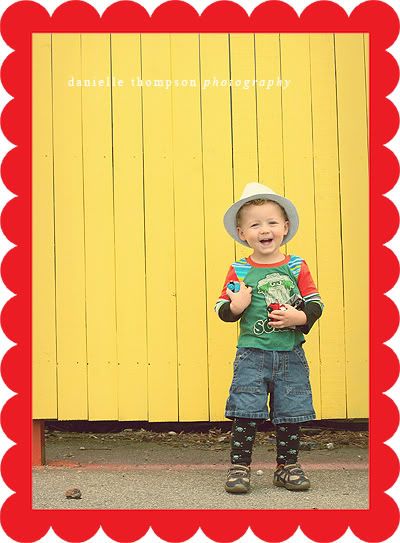 How cute is this kiddo??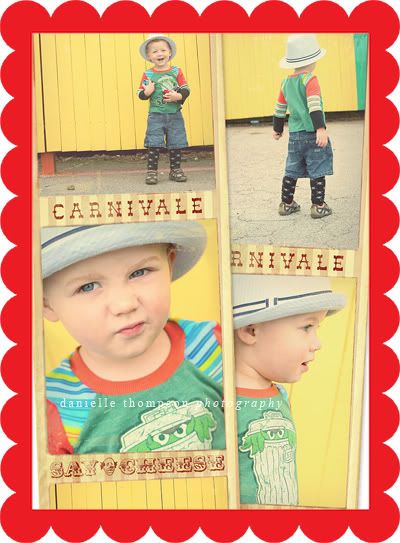 I fell in love with this little shirt—it's rather reminiscent of one of my fave Euro brands, Oilily. How cool to find out this came from Etsy seller Little Overcoat and is entirely recycled and reworked. Fabulous! The sweet fedora style hat is from Target (men's dept.). Wolfie has a bunch of hats from the grownup dept too—what can I say, he's got a big ol noggin' just like his mama!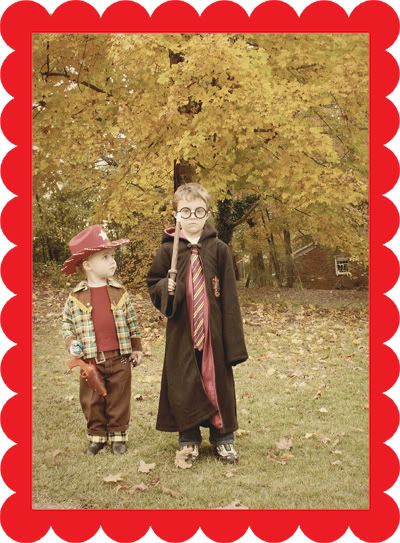 Aw, the littlest cowpoke is wearing a totally vintage cowboy outfit. LOVE THIS! His dashing big brother Cooper is making a guest appearance as Harry Potter. Danielle, your boys are too much fun….so cute!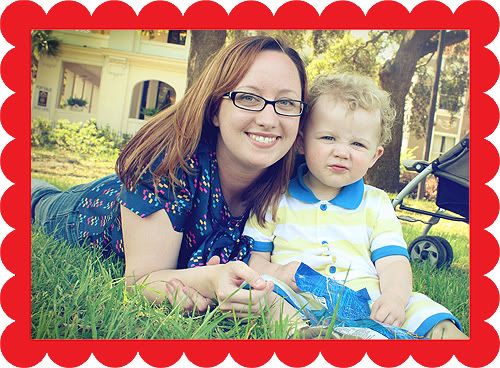 Aw, here is the lovely Danielle with her little man. Such a sweet pair.
Danielle tells us that Cam is a total sweetie. He is really into playing with toys like cars and animals, but his absolute favorite these days are trains—especially Thomas the Tank Engine. When snack time rolls around his favorites are chocolate and popsicles. Cam is very close to his big brother and loves to run around and laugh with him. It's pretty clear this is one sweet little boy. Cam, we luv ya!