Smocking simply amazes me.  Hundreds and hundreds of little pleats held together by the tiniest stitches have the ability to transform a dress into a piece of art.  It is one those fabric arts that bends my mind worse than calculus.  Oof!
I bow to the crafty awesomeness of people who still hand-smock. If you are one of those people, you might be interested in this vintage pattern sold by Etsy seller, Anne's Attic.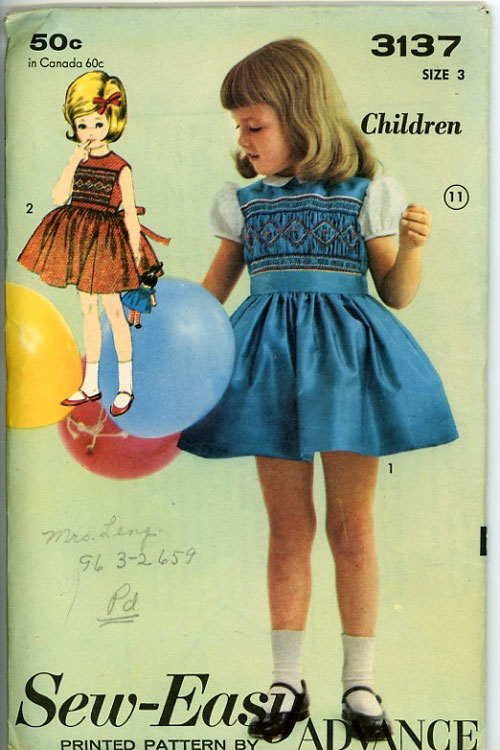 Just looking at it makes my hands and eyes hurt. But it would be worth it to turn out something that it looks like it was nicked from Sally Draper's closet!
But for the rest of us, there are other plenty of hand-smocked dresses available for the well-turned out little girl.  I have a particular weak spot for Polly Flinders, a dress company that sold simply gorgeous hand-smocked dresses out of Sears in the sixties and seventies. But word to the wise: Polly Flinders dresses do run small, so I recommend buying up a size or two. In fact that's a good rule of thumb in buying vintage children's clothing in general.
Care for a little lace with your smocking? Don't mind if I do! Thanks, Etsy seller, Tigerluxe for offering this delightful Polly Flinders lavender dream of a dress.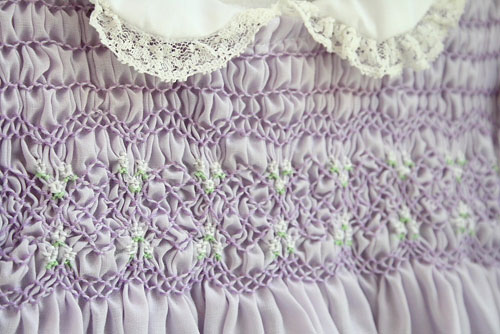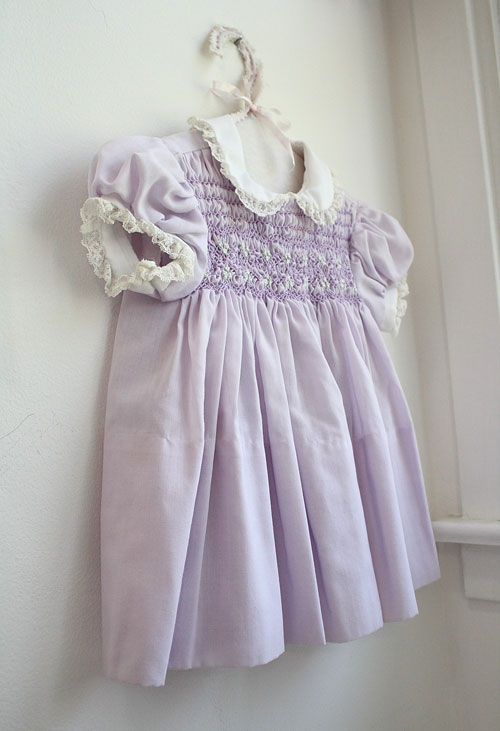 You can tell this Polly Flinders dress from Etsy seller, sosovintage is so so seventies with that great  high collar.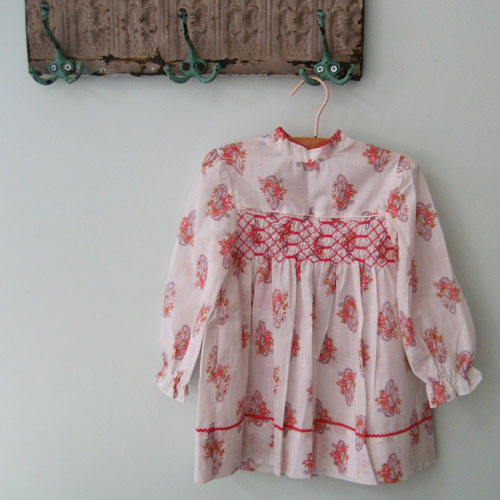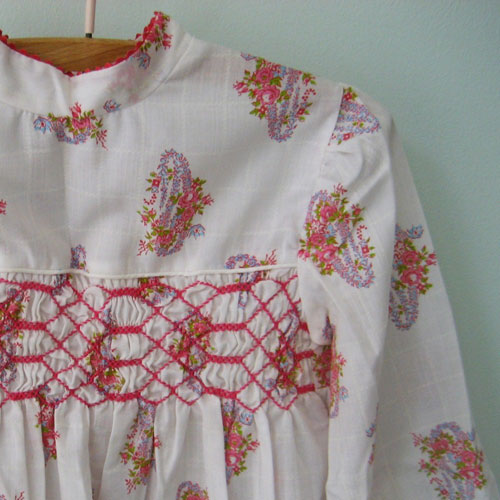 You know how I love ricrac right? Well, color me SOLD on this vintage Polly Flinders dress with the ricrac edging from Grammie's Attic.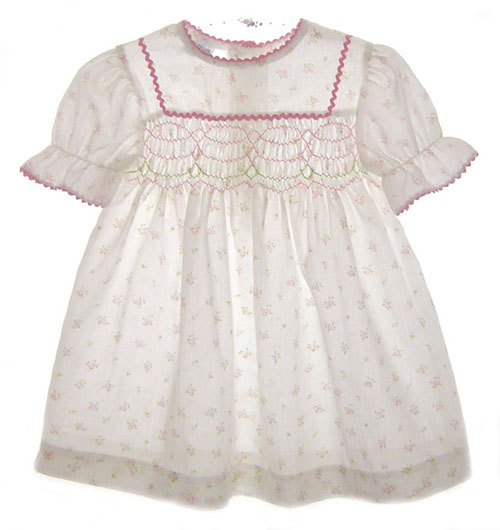 Grammie's Attic has a great selection of vintage Polly Flinders including this peach of a dress with full smocking. I dig what your finding up there, Grammie!
Etsy seller Flaming June Vintage (great name, BTW) is selling this adorable Polly Flinders pale yellow dress with flowers for a PITTANCE–$10!  Ten clams for hand-smocked vintage beauty. That is just bananas!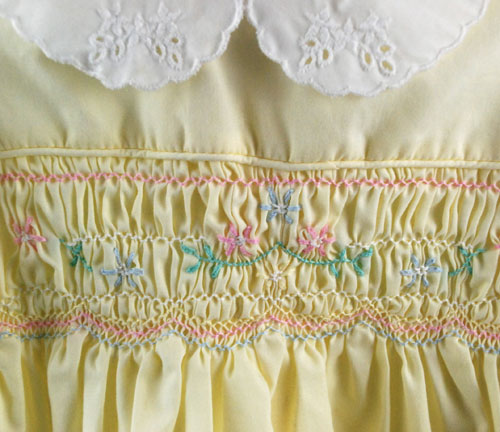 I think Polly Flinder dresses are particularly perfect for Easter or birthday parties. Speaking of parties, I better get to planning the Peach's first one!