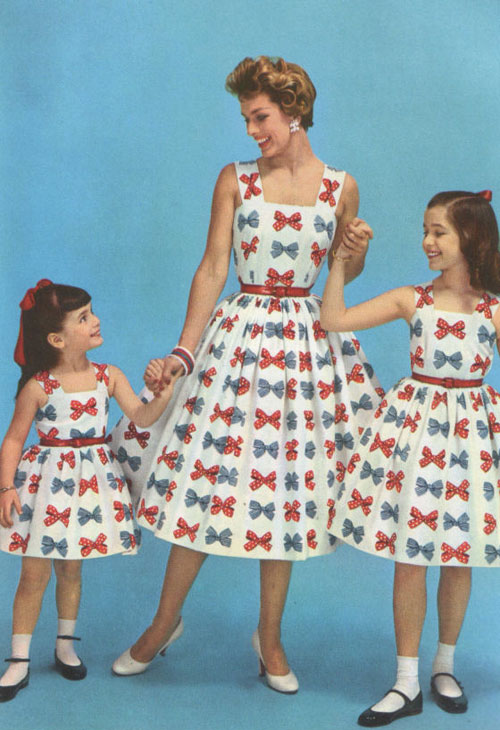 Image via: Kitchy-Kitchy Coo
Oh, I hope everyone had a wonderful Mother's Day! I spent mine sniffing beautiful lilacs from my sweetie over some very tasty waffles. And of course kissing my sweet little girl.
There are so many things that I am very much looking forward to experiencing with my dear little Peach.  So many wonderful firsts, like going on bike rides together, making cookies, but first mother daughter matching outfit? Hee hee!  Er,  I hadn't thought about that.  Although I  was very impressed by the super mama seamstress, Mena Trott's Easter ensemble, she did bring up a point that sometimes mother/daughter matching dresses can be a bit well…Mommy Dearest. True.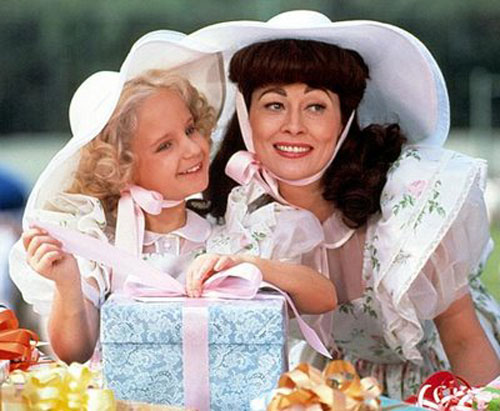 [Insert wire hanger joke.]
But there is something rather fun and very heart-felt about the matching cuteness of a little and big version of a dress. Like these bits of sweetness concocted on Madison Avenue fifty plus years ago: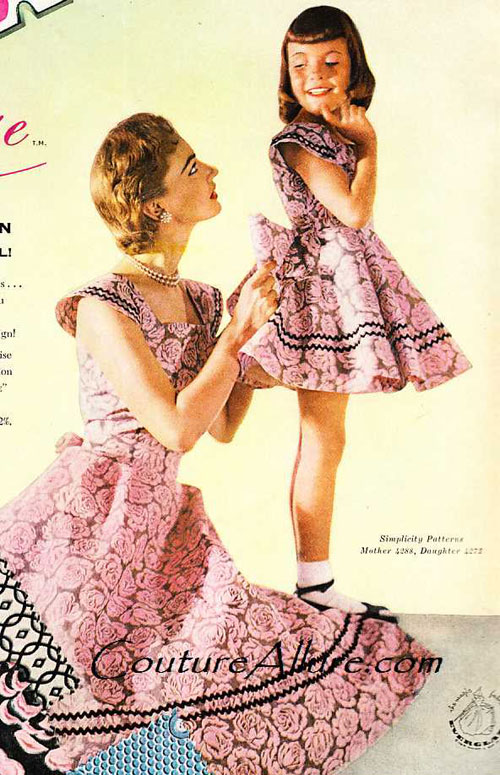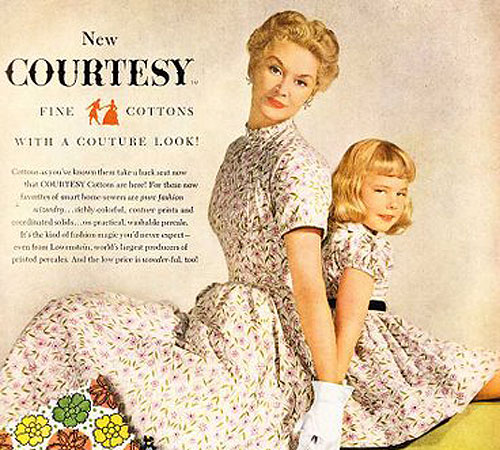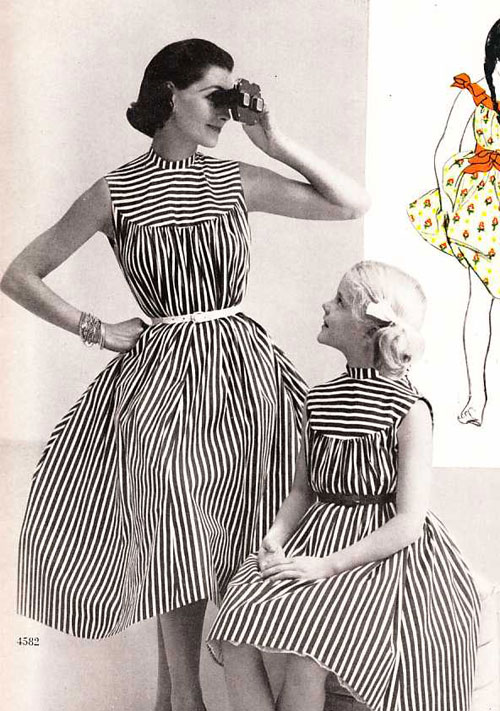 Images via: Couture Allure
Motherly love surely is what would drive someone into early carpel tunnel syndrome to crochet up this mother daughter matching skirt combo. Pattern available via Very Vintage Patterns.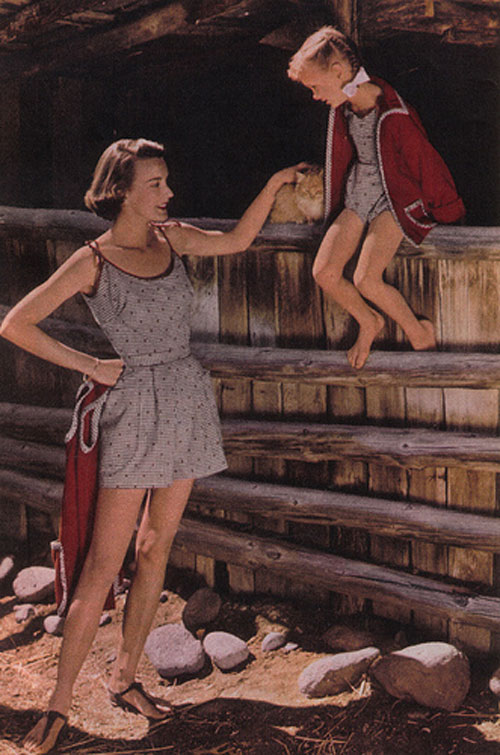 OK, these matching swimsuits are killer.
Image via: Silent Screen Queen
Cadillac thought mother/daughter combos were the secret to selling cars apparently.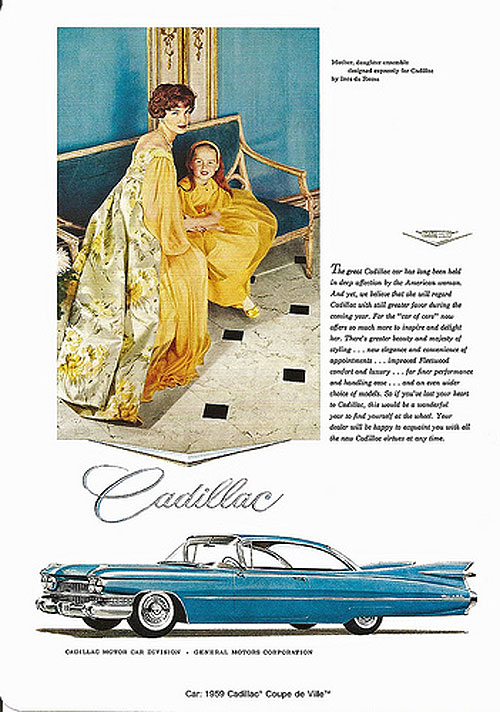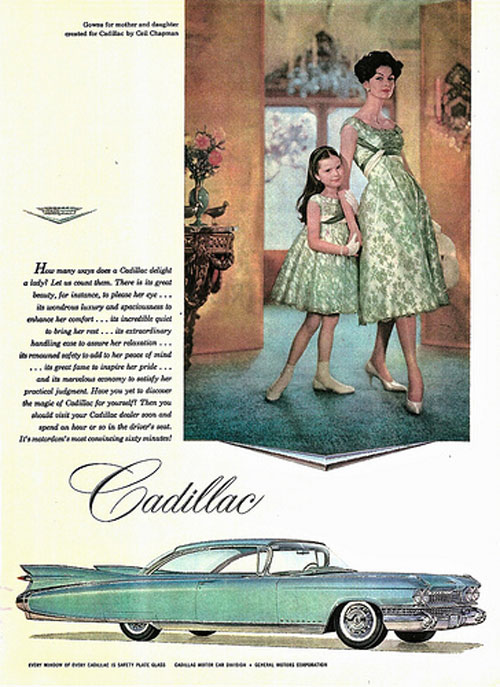 Images via: That Hartford Guy
That's all very nice for advertising, but what about in real life? I mean, look at that well coiffed lady above–who really stands like that?  Well, it turns out this mother daughter matchy match looks pretty darn cute in reality too.  I found couple of great snaps of people rocking the mama/daughter fashion love.
Like this one from Tenacious Snail. Â I'm particularly in love with the red shoes Mama is rocking here.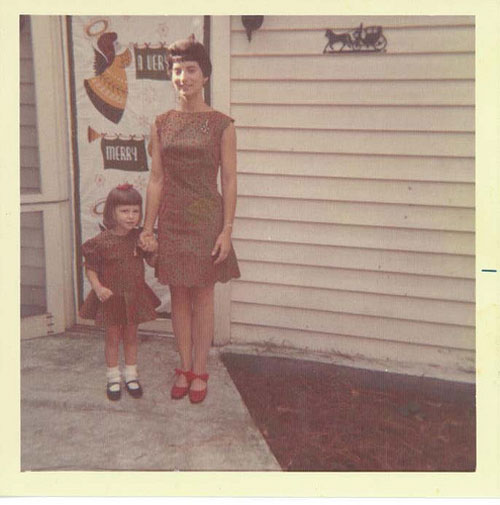 And check out this charming combo. Total South Beach chic.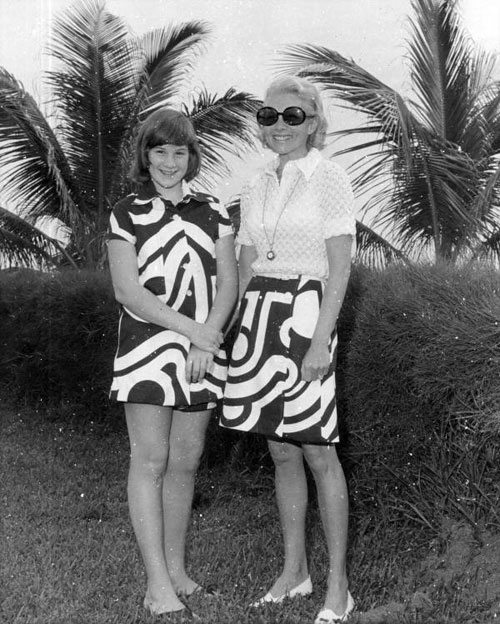 From: TheInvisibleEdge.
I don't know if I would have the gumption to go full dress and matching hairdo, but perhaps a little matchy match wouldn't be so very bad. Particularly if it was as cute as this little vintage prep mother daughter skirt combo for sale on Etsy from Sassy Sister Vintage.
I can't lie, but I do see a bit of matching cuteness in my future with the Peach.  Maybe I'll start with matching knickers, if they were as button as these! Tee hee!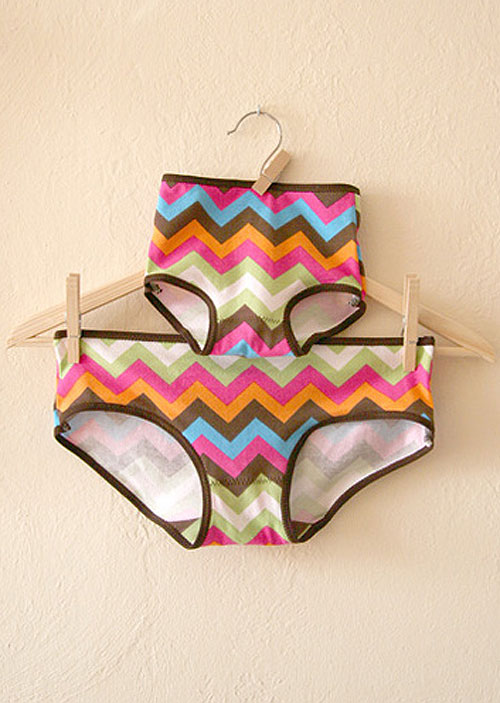 Image via: Plain Baby Jane.
Did any of you do a mother daughter combo? As the mother or daughter?