I'm one of those gals who is a little extreme when it comes to spending money. I'm either spending $200+ on a schmancy Marc Jacobs handbag or I'm spending $2 on a bag from the thrift store or something from Target. It's sort of working for me. I'm not at all opposed to throwing down money on something beautiful or well made, as long as it's "special". That's why I'll never throw down crazy money for, say, a Prada t-shirt. Makes no sense to me. At the same time, I LOVE getting creative and snazzing something up that was really affordable. One of the things I'm most proud of here at Modern Kiddo is that we feature a range of stuff. It's true, some days we post gorgeous-but-spendy European clothes—and why not? I think it's perfect eye candy and great for a splurge! At the same time, we'll also offer up totally affordable things from Target and our beloved recycled vintage items from Etsy and ebay. Which all leads me to today's post. A clever birthday party for an amazing little girl. If you are one of our original readers, then perhaps you already know this adorable little lass. The fabulous Miss Pippi:
I love this kiddo! She's got mad style and clearly a most adorable personality to boot! Last weekend she celebrated her 3rd birthday. Her mama Heather told me that she didn't have much time to throw together the party and had to get creative. Well, let's just say I can't wait to see what this talented lady cooks up when she HAS time. I think this is one of the cutest parties ever, and what I love most about it is that it was super simple, sweet and affordable. The theme? Rainbows.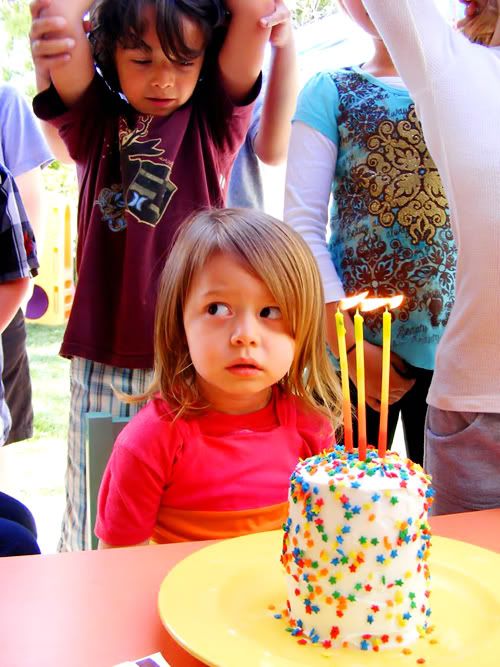 (That expression kills me. "Um, can everyone please stop looking at me? I'm trying to focus on my cake!")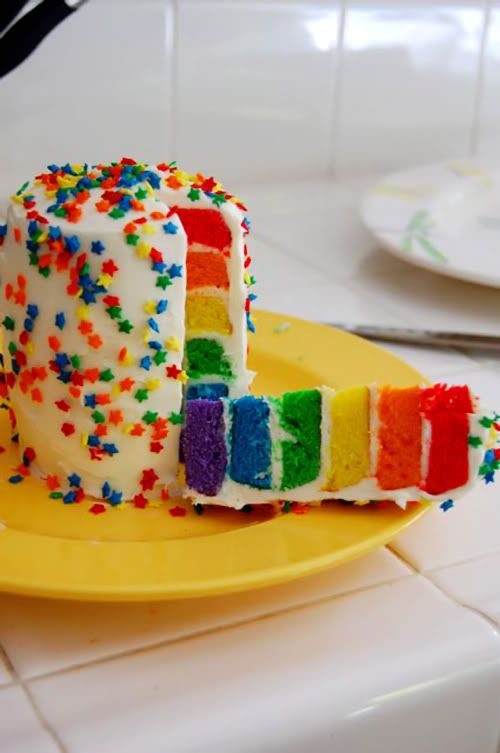 Um, yeah. The cake? HELLO. I thought it was adorable before they cut into it….but now?? WOW.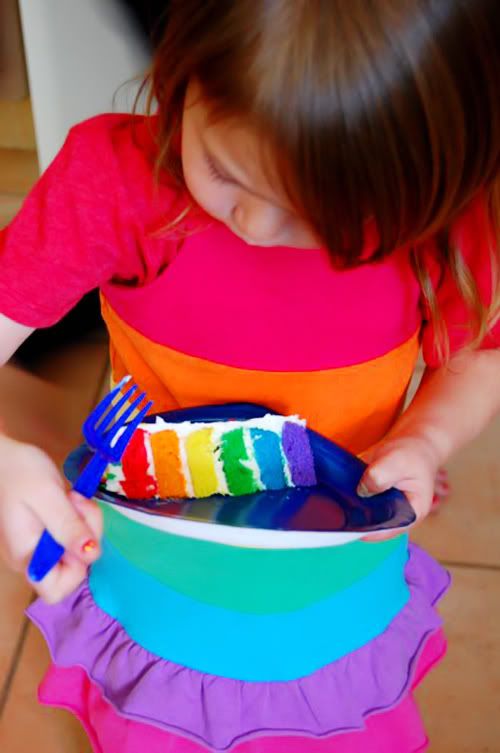 Pip's older brother Dax was the DJ for the party (how cool is that kid??) and I'm told the set list included some old school faves like Billy Idol, Michael Jackson and a personal fave, Kung Fu Fighting. Aw yeah! I love this family.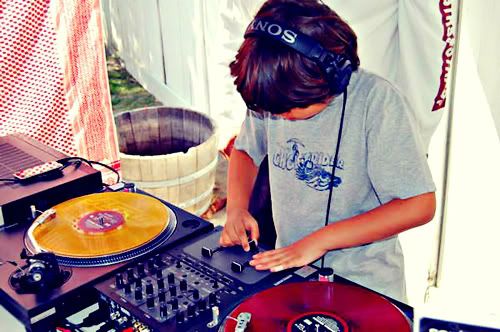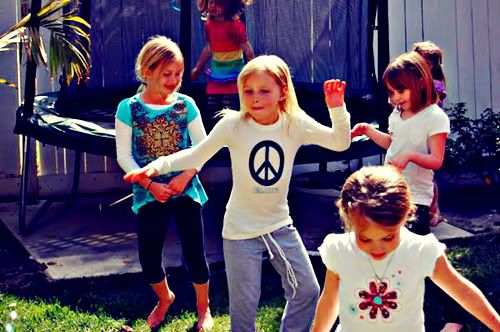 Please note La Pip hopping on the trampoline in the background….too cute!
To keep the party easy peasy, Pippi's mama picked up some rainbow tissue paper banners and a couple dozen balloons in rainbow colors. She scored rainbow tooth brushes and Care Bear gummy bears from the .99 cent store and the lollipops and sixlets candy were from Oriental Trading Co.—which all made for super fun and colorful favors. In addition to the amazing cake, they ordered some yummy pizzas, cut up fresh fruit in rainbow colors and added a batch of rainbow cupcakes to sweeten the deal. All totally do-able, affordable and completely adorable.
HAPPY BIRTHDAY LITTLE LADY!! We think you're pretty great.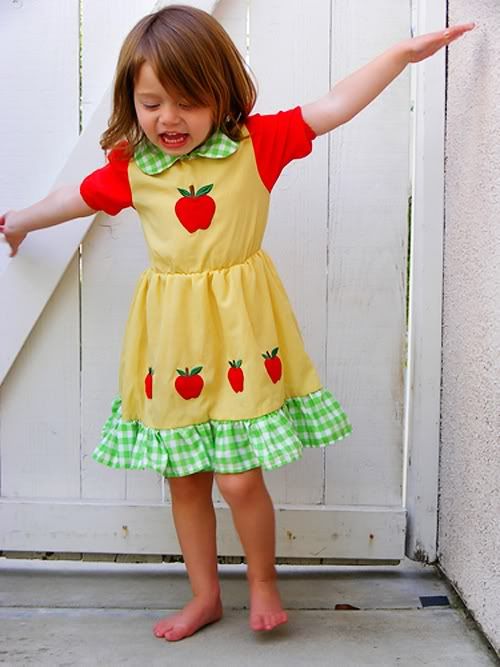 Love, yer pals at Modern Kiddo.