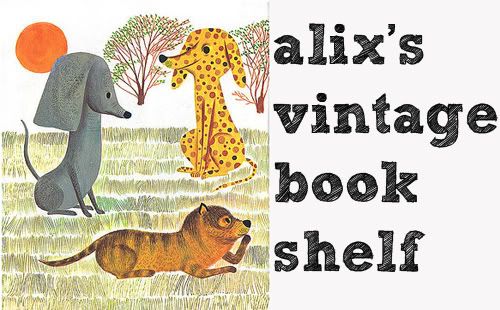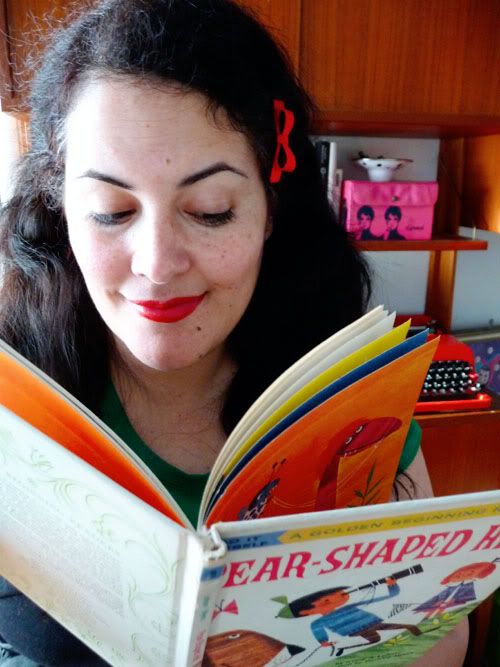 Welcome to another edition of Alix's Vintage Book Shelf! I pour through my collection of vintage children's books and show off some of my favorites. This week I'm featuring Bernice Meyers. Â Oh Bernice! Her work makes me so crazy…but crazy in a good way! She does the sweetest illustrations and for some reason I just loooove how she draws little hands (sounds weird, but just you wait!).
Apparently her early career was in the fashion industry. Eventually she recognized her true calling: children's book illustration! These illustrations are so charming and delightful. They are from the Golden Book, Pear-Shaped Hill by Irving Leitner published in 1960. The story is sweet but it's Bernice's drawings that have me grinning!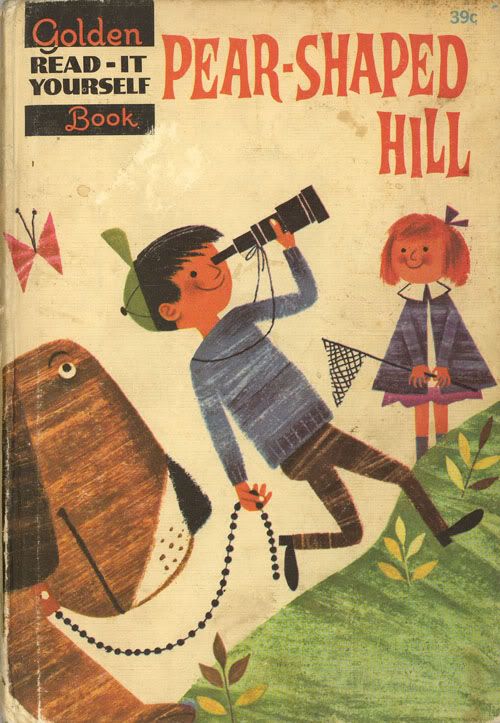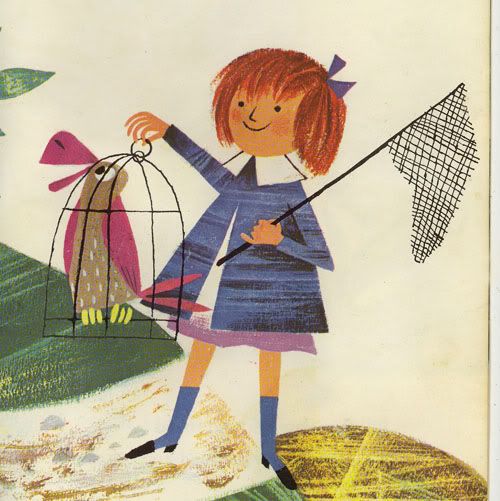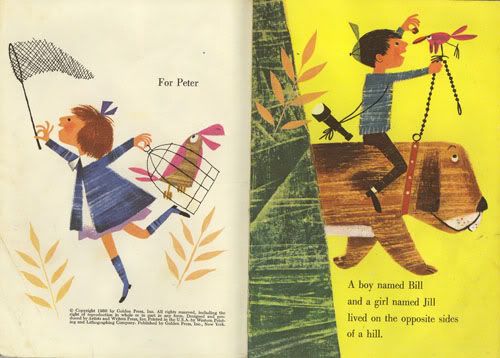 See? Look at those little adorable little fingers! I love how daintily she is holding the butterfly net and birdcage.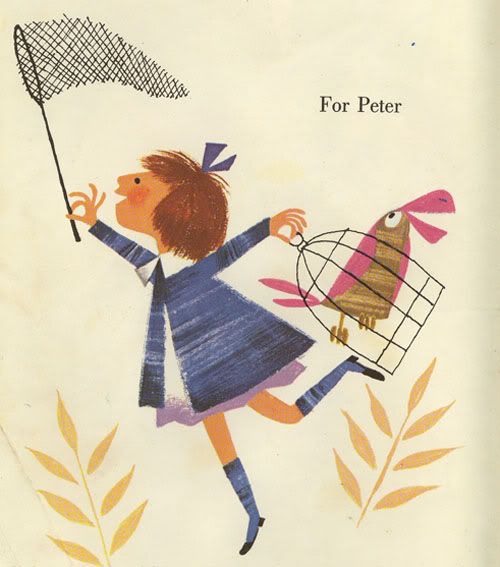 Peter, you lucky dawg.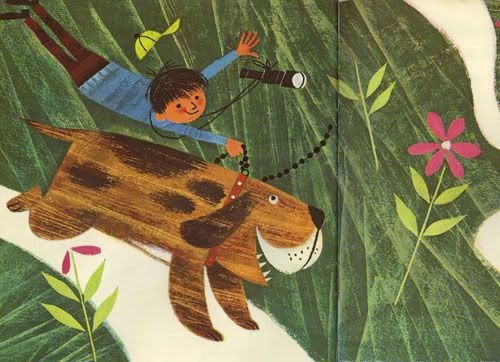 The colors and cool textures are so very dreamy…and who can resist this rascally snake??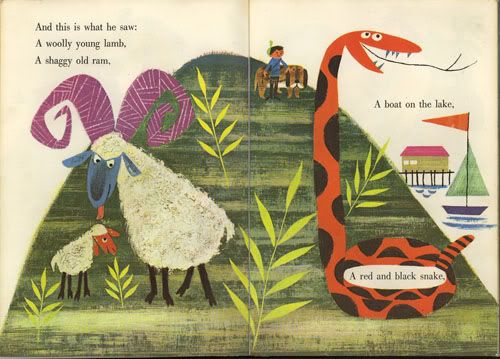 A little closer please?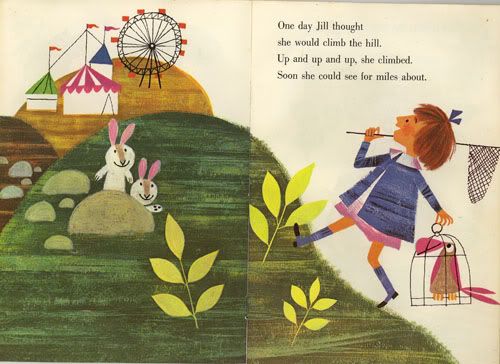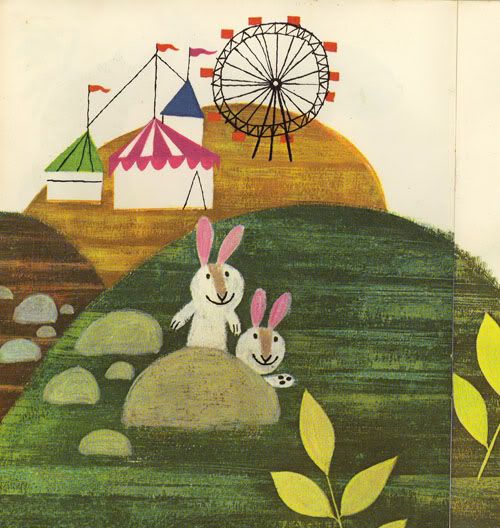 Awww those widdle bunnies!!
The animals are all super sweet.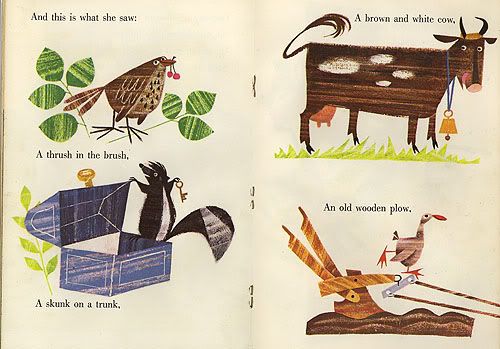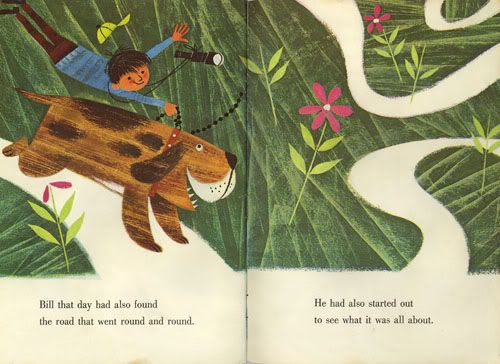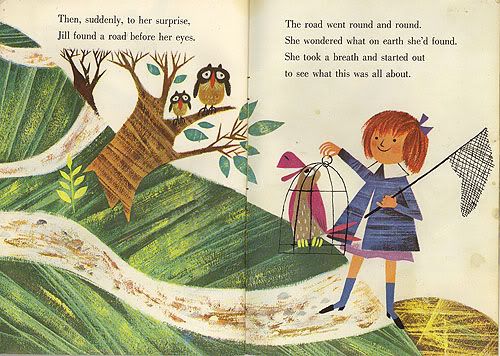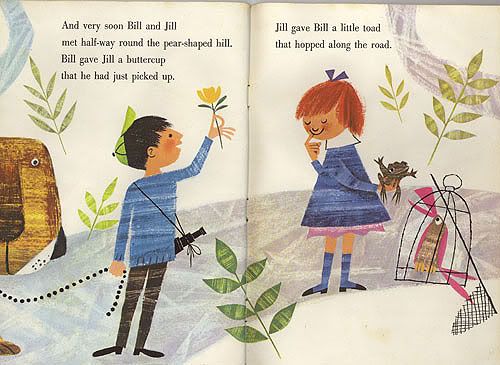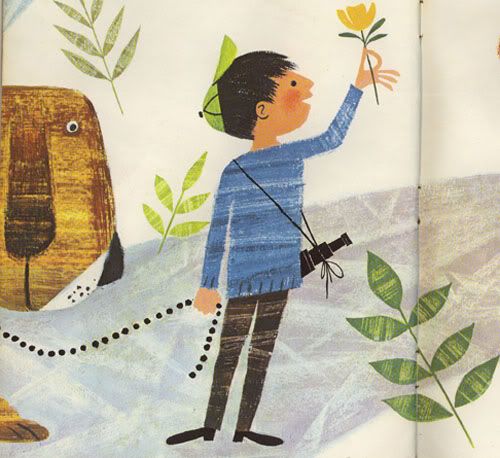 Even the end papers are adorable….check out this groovy guy: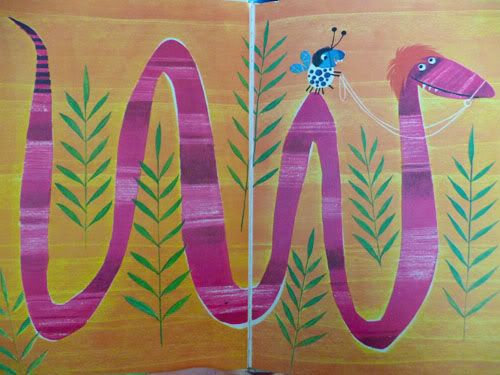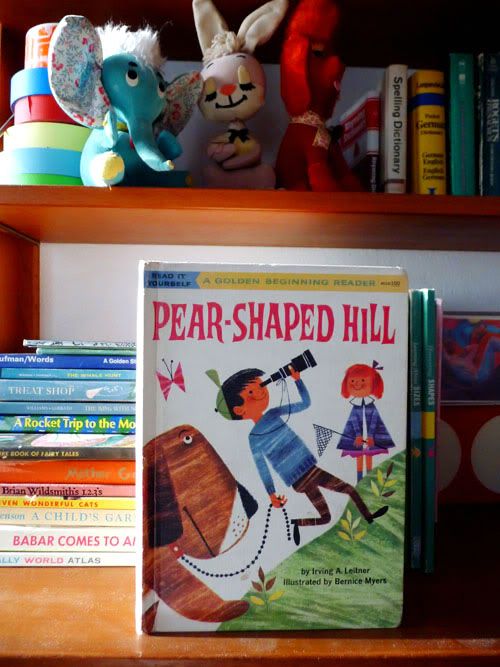 Isn't the cutest? It's one of my favorite book in my collection. You can see some of my past favorites here.
I'll be back later today with a little update on Wolfie's birthday bash this past weekend. We had a blast!