Aww, we love our Wednesday celebration of all things teensy. I'm just gonna jump right in and take a lil look see at what we have today!
The bioME 5 Animal Alphabet Project was created by two architectural designers who loved animals, children and the process of learning and discovery. Each onesie has a cute animal graphic with a matching alphabet letter. Made with 100% certified organic cotton. Get yours from bioME5.
"My Milkshax brings all the babes in the yard….." Cutie cute graphic onses from Milkshax!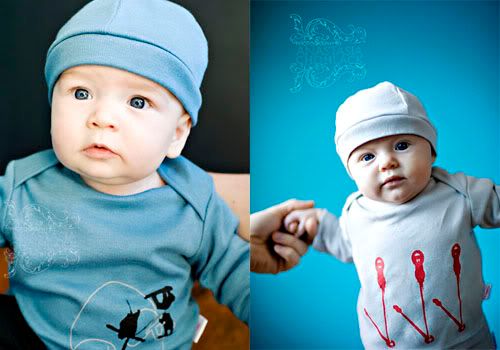 Growing up in the 70s and 80s, personalized goodies were al the rage. But lemme tell you, they never had anything with Alexandra written on them. I was so sad. Etsy seller Jig solves this problem with these really cute customized onesies—any name you like is matched up with a fun graphic. Pretty perfect if you ask me!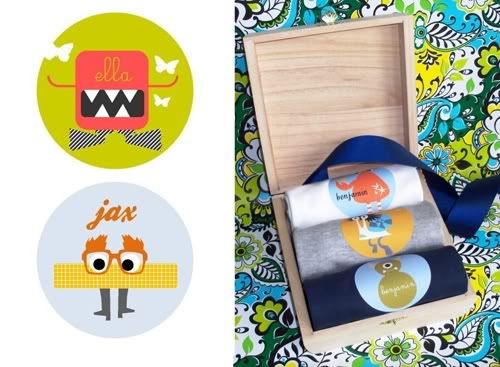 You just gotta check out these rad little Vans style skater socks from Trumpette! They're famous for their little mary jane socks, but how fun is this new spin? Available from Black Wagon.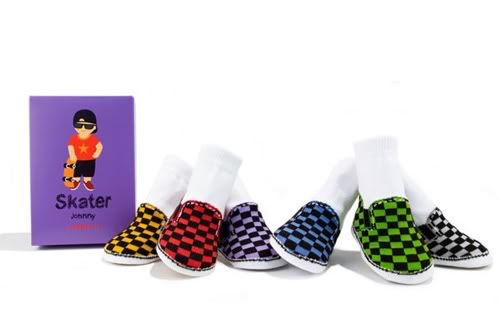 These little t-strap mock shoesies are sweet to the max. And also from Black Wagon.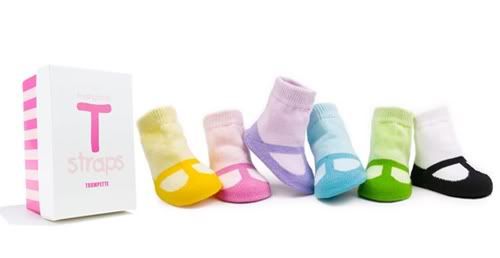 Graphic design mama Efi latief started Tomat when her baby girl was born and the result is really fab. I think these pink and blue onesies with Fisher Price record players on them are so sweet.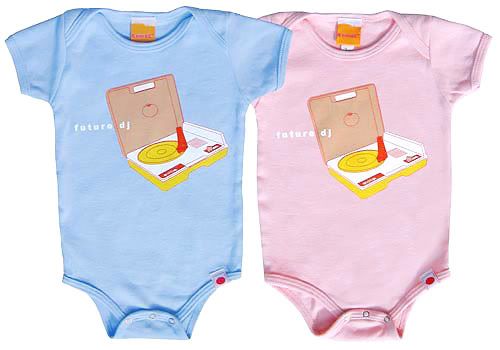 This little retro heart cap from Scandanavian Baby is soooo adorable! I also love the Many Clouds onesie from green cotton.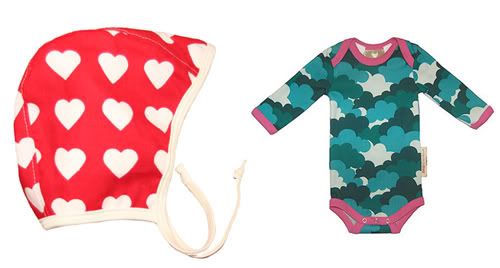 Tell me that you arent't flipping over these sweet lil leggings!! They each have an image on the bum and are sure to be cuddley soft. From sweet shop Kawaii Kids. They have the most brilliant collection of goodies over there. Trust me, you'll be seeing more of 'em around here.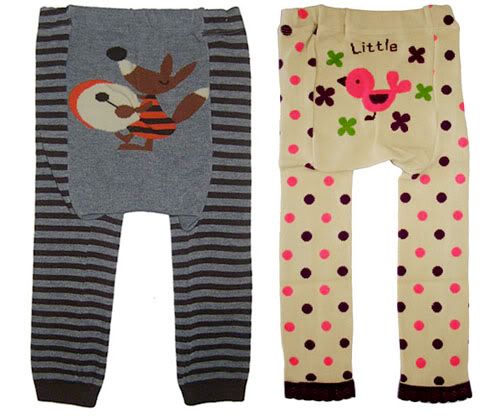 I love this little sunsuit from Kit and Lili. The colors are adorable as all get out!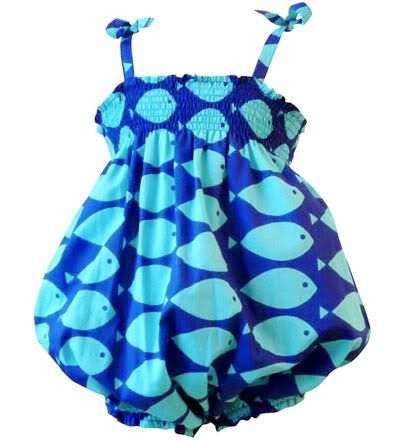 And finally, let's get really girlie. Black Wagon has this adorable Audrey onesie. I get a little tired with the [HAH! I just realized I never finished that sentence because, I FELL ASLEEP WHILE TYPING. Man.). Well what I was going to say was I get a little tired of overly hipster screen prints, but this one is just a fun, sweet take on that. She's ubiquitous, but who doesn't love them some Audrey??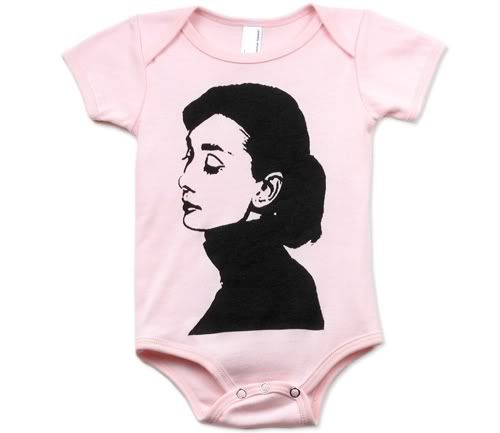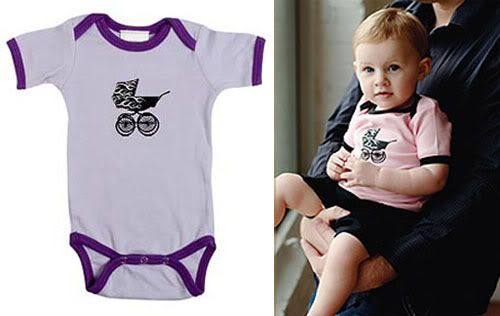 And finally, this little onesie is pram and proper! And so appropriate given Dottie's stroller post, eh? Pick one of these from Eight3one.
I hope you liked this little bebe round up. Do you have any favorite baby brands? What are your top recommendations?
Bring 'em on! OH, and don't forget to enter our cute Giveaway from Kristin Loffer  Theiss of KLT Works! It's a good one—check it out over here.