image: i love india
Everyone, I'm sure, has a memory or two involving the words "Thanksgiving" and "crafting" from their childhood. From pilgrim hats made out of black construction paper (with tin foil buckles of course!) to the classic hand-print turkey, it seems like crafts and Thanksgiving are made to go hand in hand. As I went on the hunt for fun Turkey Day craft projects to share with you, I was a bit amazed at how many variations on the same projects were out there! I decided it would be fun to try and find some alternatives to the ol' hand print turkey to share with you. My only criteria? CUTE AND EASY.
Let's start with a bang….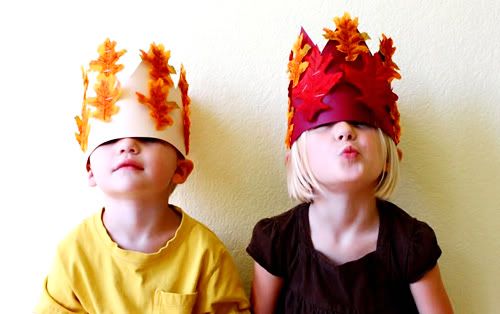 How beautiful and cool are these fall harvest crowns?? They are fabulous yet so easy to make. And really, who doesn't want to wear a crown? Perfect for your little prince OR princess.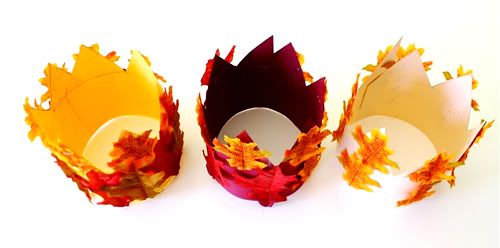 From Dana Made It.
I'm also loving these super simple-yet-chic button napkin rings. Easy enough for a five year old to do but snazzes up your table beautifully!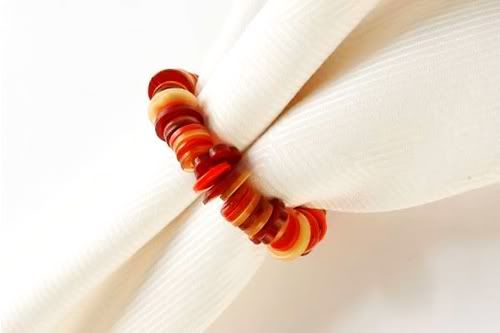 From Copy Cat Crafts via The Crafty Crow.
I think these birdie gourds look SO playful and fun—and you'll never look at a gourd quite the same way.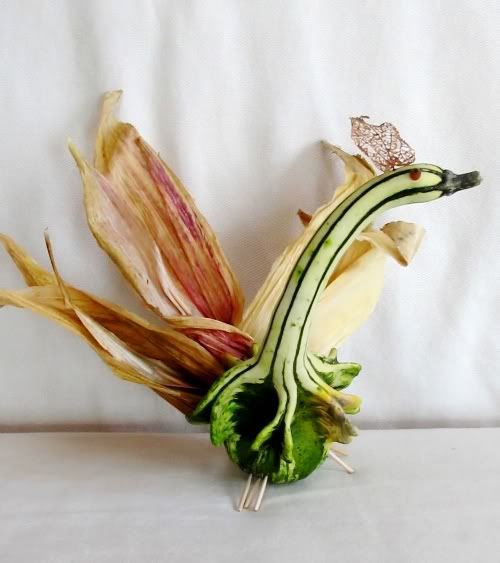 Again, little fingers should have a grand time crafting up their own birdie, but they are clever enough to make a fantastic centerpiece!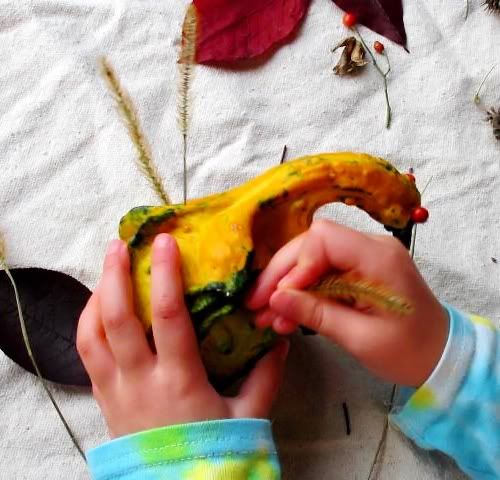 Found via the crafty maya*made.
And these leaf place settings are perfect for your artistic little kiddos. All you need is a silver pen and leaves from your backyard.

Via the marvelous Marie, from Make and Takes.
If you're like us (non-fall-havin' San Franciscans), here is a way to make your own foliage! Pretty and easy-peasy tissue flowers: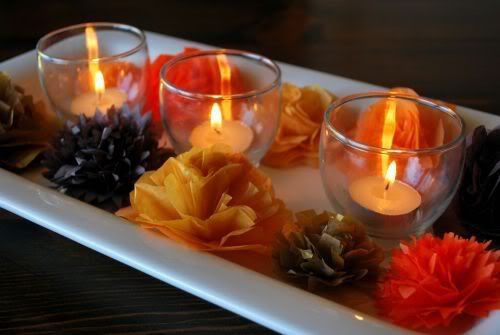 From Smooth Pebble
Our girl Pilgrim has created this beyond adorable printable that can be incorporated into all kinds of fun decor. She has two versions, one in color and one in black and white for your little one to color in themselves. Head over to Draw! Pilgrim to download it yourself! Hurrah!

And finally…..OK, OK, I know I said no turkeys…but  I couldn't resist. Just look how cute this little feller is! He's made of a handprint traced on gingham—I mean honestly, who doesn't love gingham??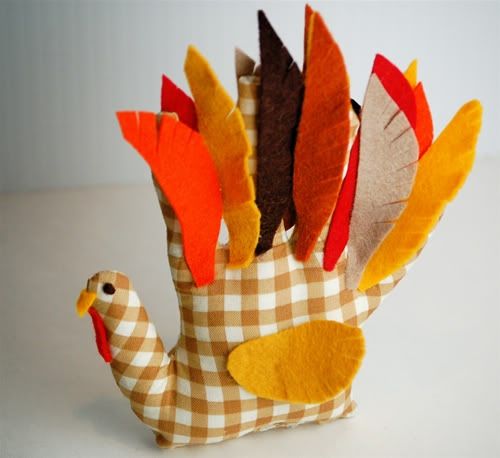 From Bella Dia.
Ooh…wouldn't brown gingham napkins be lovely for Thanksgiving dinner?? Hmmm, note-to-self: buy some brown gingham and make cute napkins this weekend!
So there you have it friends. I hope you found some fun inspiration for Thanksgiving! Do you have any favorite crafties you like to do around this time of year? Let us know!