Well, I don't know about you, April 15 is always a grim day. No one likes to write those checks, and feel a wee belt tightening, but it's part of life, I suppose. So I've decided to that his Vintage Kiddo Retro Round up will feature vintage cuteness all under $10–take THAT Tax Man! I'm keeping mah monies for as long as I can! I gotta say, I'm kinda delighted with the deal I found here, so I hope you'll take advantage of them!
Etsy seller, Snugglehouse has a great sale on three vintage Playskool puzzles for only $8.00.  Perfection!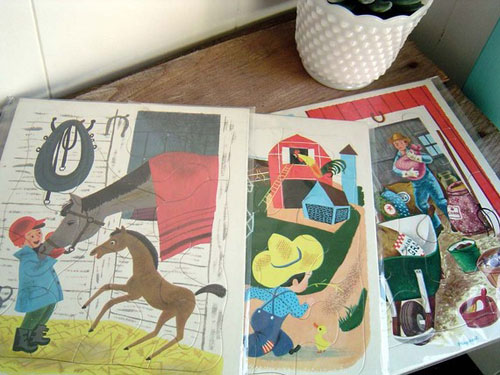 Is A is for Apple or affordable?  Who knows but this wonderful little top from one of my favorite Etsy shops, BeInspired Vintage. So sweet!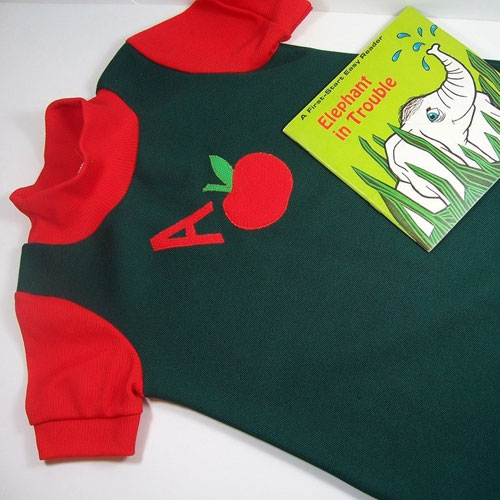 I'm in love with this charming houndstooth boys shirt–with the Penny's tag still on it!  From Etsy seller, Crayon Portraits.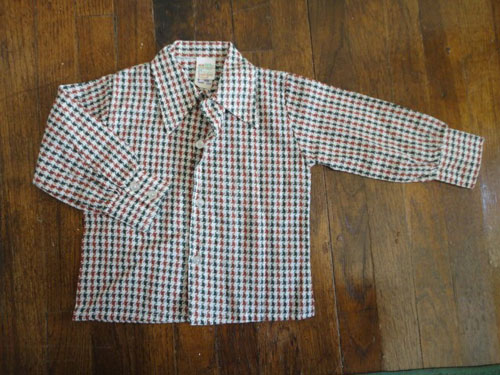 OK—I know Easter is just a little hop skip away, but wouldn't this sweet yellow dress be perfect for a little one for Easter? And at only $5.00 you can spend the rest going crazy on the Jelly Bellies. Â From Etsy seller, Field of Dreams.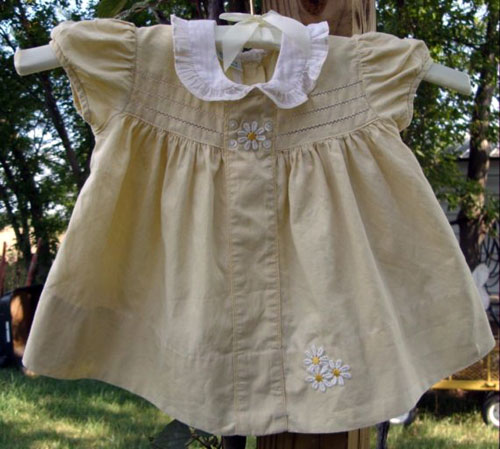 Man, I  loved these press and play stick boards and used to spend hours having fun with them. And your little one can too for the low price of $5.99. From Ricrac and Buttons.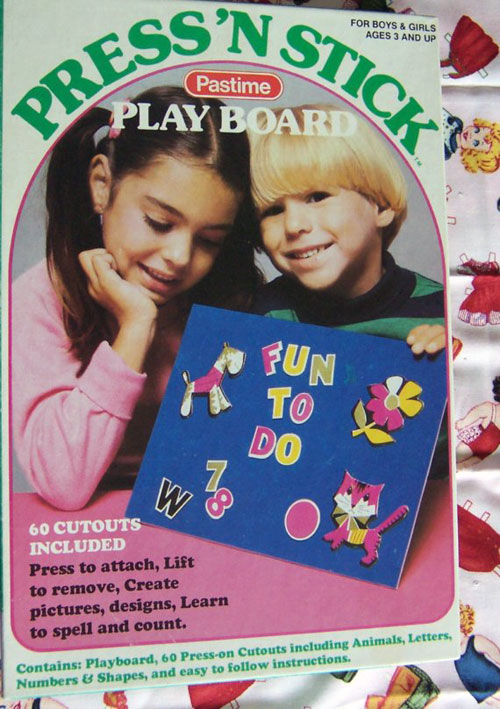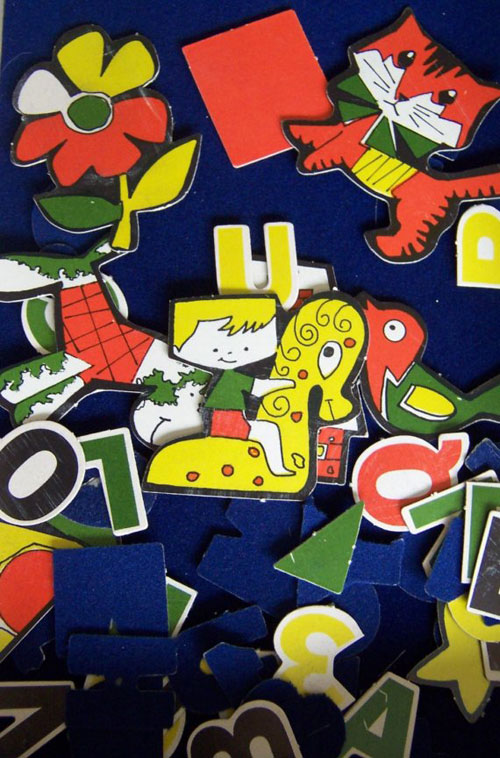 I love that little guy on the horse or horse pool toy?
Send in the clowns, don't worry, there are here with this hilarious vintage faux clown shirt. Â From Ebay seller, TheWopper.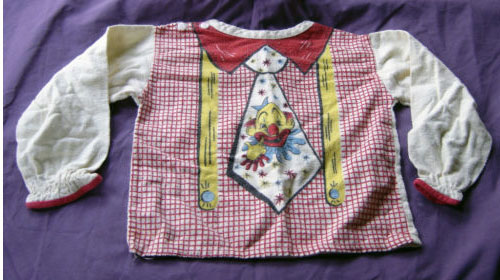 Who doesn't love this little vest with belt? And it's plaid corduroy, people. Â Available for $2.00 from Ebay seller, SpiritandBride.
When I was looking for vintage Fisher Price on Ebay, almost all of the pieces were just Little People, which the exception of this wonderful little vintage Fisher Price lunch box with the opening bid of (gasp) NINETY NINE CENTS! From Ebay seller, gmin5810.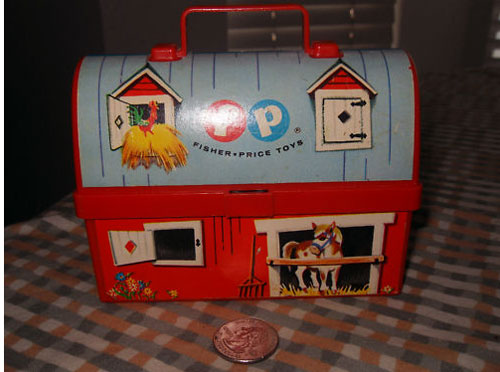 Miss Lish always has such a great selection of vintage goodies for kiddos, and at great prices to boot!  I'm particularly fond of this sweet yellow shirt for boys.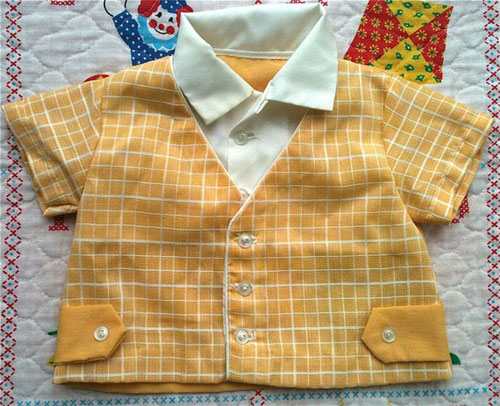 I'm a huge Raggedy Ann fan, so I was particularly chuffed to see this sweet vintage Raggedy that is just begging to be hugged and kissed! From Etsy seller, Jewelry Kaleidescope.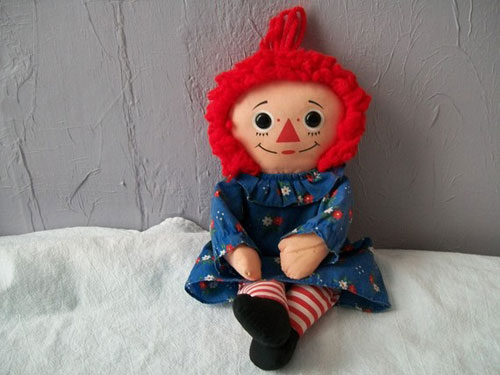 Etsy seller, FuzzyMama always features great stuff at great prices too, like this sweet vintage HealthTex cowboy long sleeved t-shirt, listed at $7.00.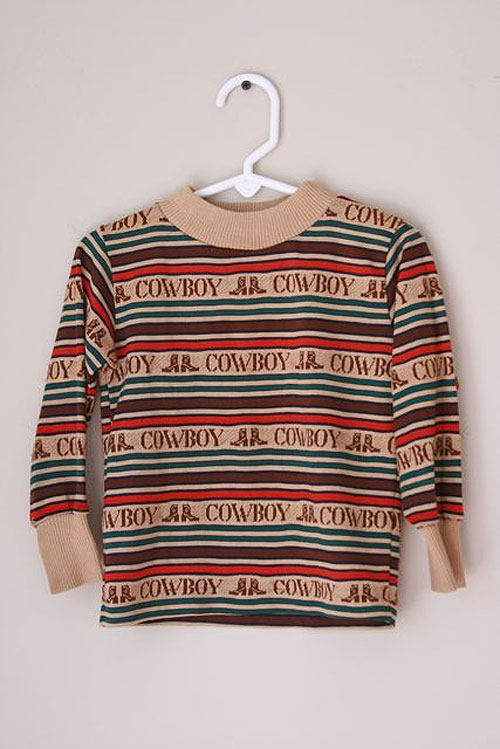 Happy Monday, friends! And happy vacation to Alix, who I hope is enjoying every little bit of it!