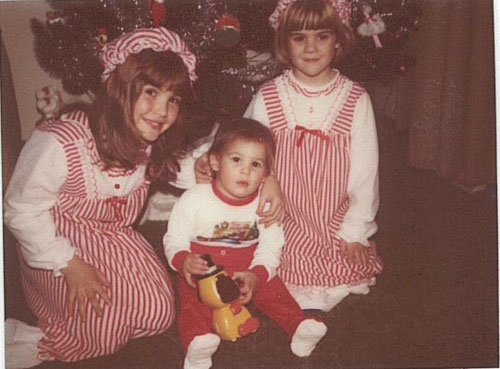 (Jody from Rocket City Digs)
As a kid, I always remember knowing that Christmas was within arms reach when I put on my new holiday pajamas on December 24th.  I couldn't meet Santa Claus in any old outfit. I had to dressed to the nines should I perchance run into Mr. C. while he was snacking on one of my sugar cookies.
With my own childhood memories in mind, I was determined to do a fun round up of holiday pajamas. But I must admit I came up rather empty handed at first. People, there isn't that much in the way of sweet winter pajamas for boys.  I found more than a half dozen pajamas littered with skulls (in pink as well as black) and tons of Disney characters and superheroes, but not too many that would make Kris Kringle smile.   Fortunately, Alix came to the rescue and found a few goodies that I'd love to share with you all and after a few hours I too found a few more. So here is our list of the best holiday pajamas out there!!
First Janie and Jack had some darling little outfits for boys and girls. This gingham nightgown has my heart.  And these little man plaid pajamas look like something that would be worn by Bobby Draper on Mad Men.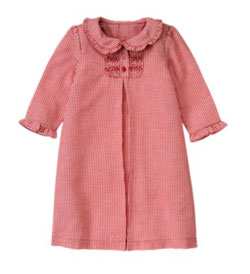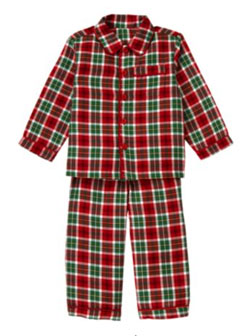 This sweet little Mickey Mouse and Pluto pajamas hearken back to a sweet innocent Disney era that just makes me so happy.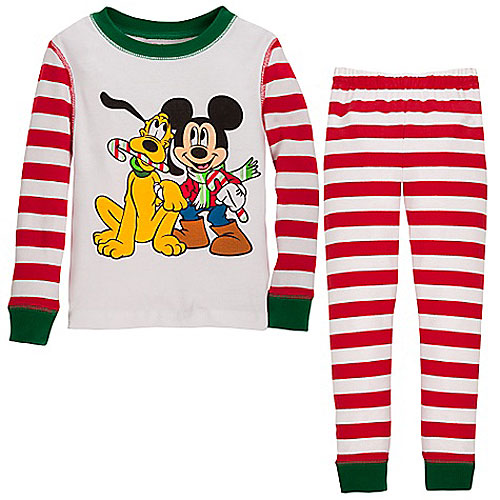 Garnet Hill has a wonderful selection of beautiful winter wonderland pajamas that look like are perfect for unwrapping presents in.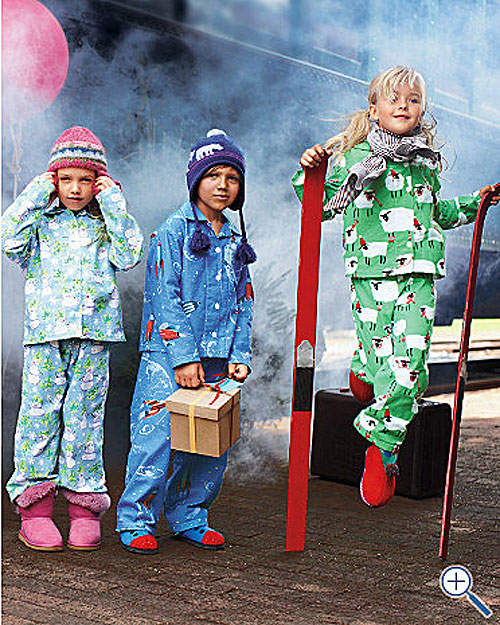 Aren't these stripey boys pajamas the best?  Even theGrinch would have to smile when he saw these!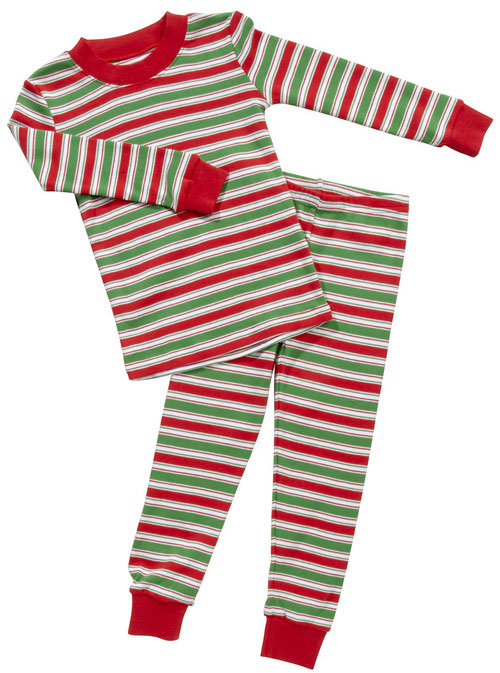 Of course the grand dame of night gowns, Lanz would have a good set of pajamas. So sweet and plaid and ruffly!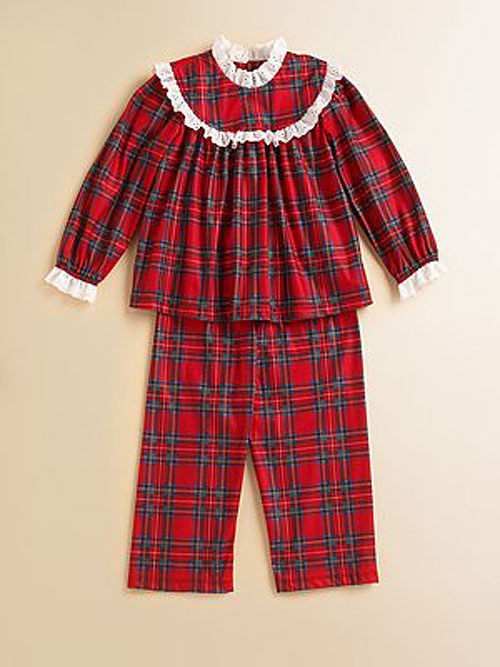 Hanna Anderson always does right by holiday pajamas and this year doesn't disappoint. For boys and girls!
You can also go for the embroidered pajamas–Pottery Barn has a wonderful selection of pajamas for the kiddos with their names on–which means hand-me-down are out, but that super special feeling of having your own pajamas with your name on them is certainly in!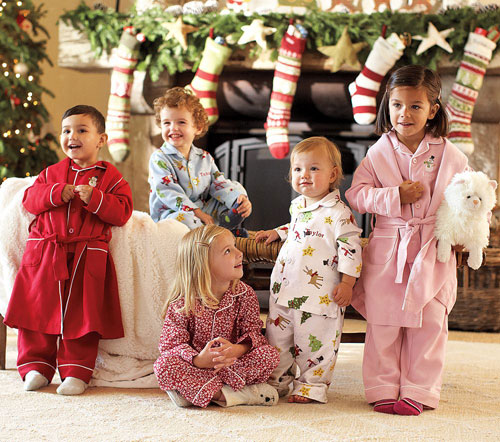 But really, why should all of the kids have fun?  The Company Store has outfits for all!
So, did you do the new pajamas for Christmas and do you plan on doing the same for your kiddos?