Oh February! What a snowladen month you are turning out to be for the majority of the U.S. But here in the Bay Area this weekend was full of bike-rides to the Beach and trips to the park. The weather has been so wonderful that I'm even eyeing my summer shifts to wear to work? But don't worry, we'll be shivering in our boots come August in the Bay Area!
But I did of course have time to check out some darling vintage goodies that I'm so excited to share with you all! Let the vintage fun begin, friends!
First up, this Valentine's Day dress of darlingness from 3 Ring Circus. With Valentines around the corner, how could I not include it, right?
Every young lad (and lass in my mind) should have their own tool chest. But only a really lucky one will get one as awesome as this from from Etsy seller, OhSydney!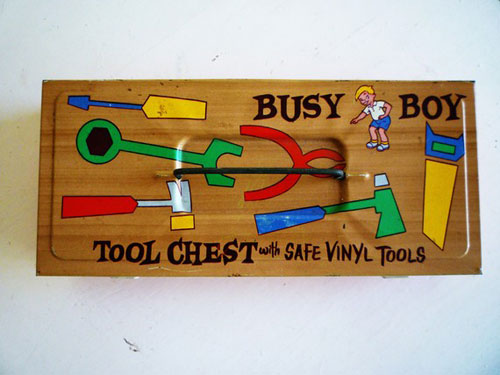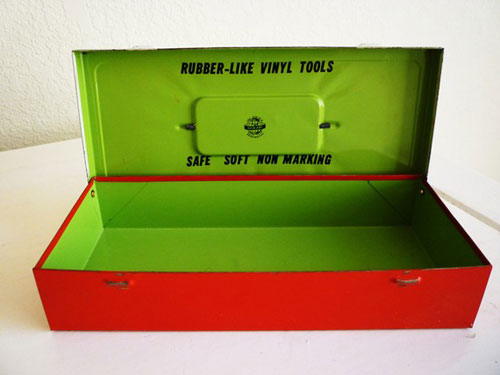 Oh, this little vintage pink sweater set with pants is adorable. AND from Marshall Fields. Â AND with a starting bid of $5.00! From Ebay seller, Konstandina.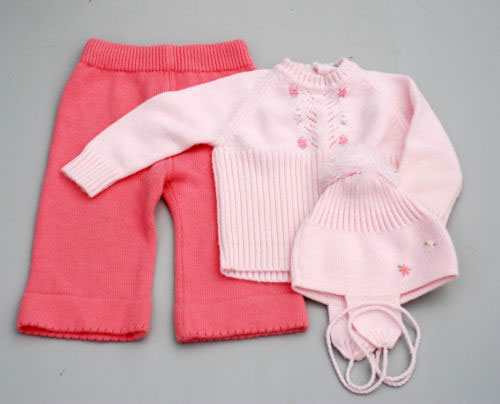 I totally remember playing with these Playskool puzzles when I was a little kid. I've been seeing them pop up all over the place—for a lot higher prices than Frecklewonder is offering them, so snatch these goodies up while you can.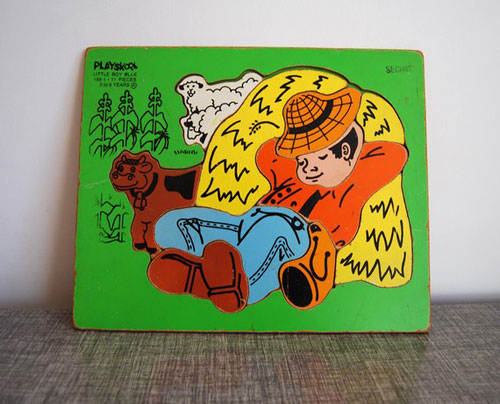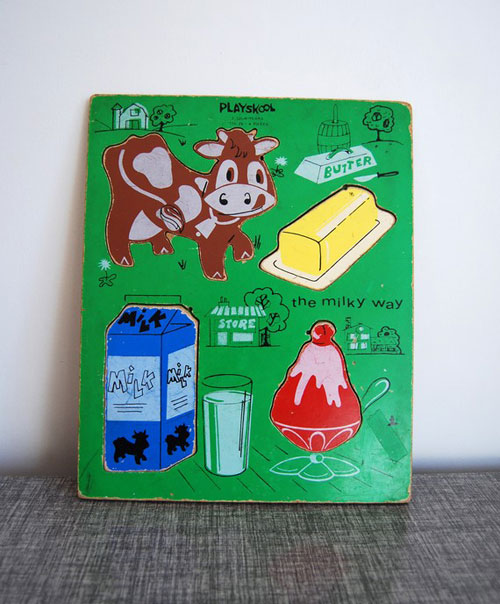 Doesn't this little vintage jon jon make you crave summer? You have to admit that those button eyes for the crab are pure genius!  From Etsy seller, FuzzyMama.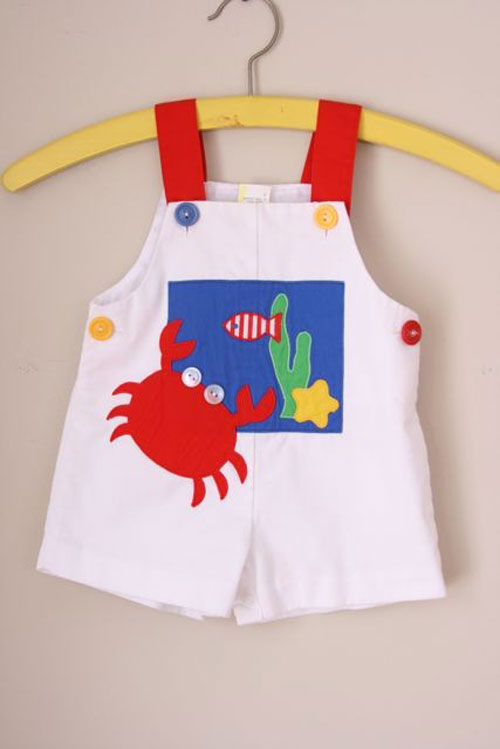 YES! Please tell me you remember this bucket of Fisher Price awesomeness? I remember the new kid brought it into Show and Tell in second grade and let people watch a movie for a quarter during recess on the blacktop. Â That kid became the Most Popular Kid in Class and made a fortune that day. That kid is probably a movie exec now. Â From Etsy Vintage Arcane Home.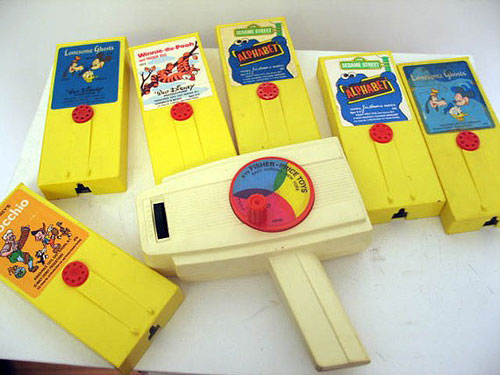 Oh, if I could just cram the Peach's size size 6 extra wide foot into this gorgeous black and yellow vintage shoes from the seventies, I would. Except the police would arrest me for child abuse. I wonder if the fashion police could save me? From Ebay seller, eegnats.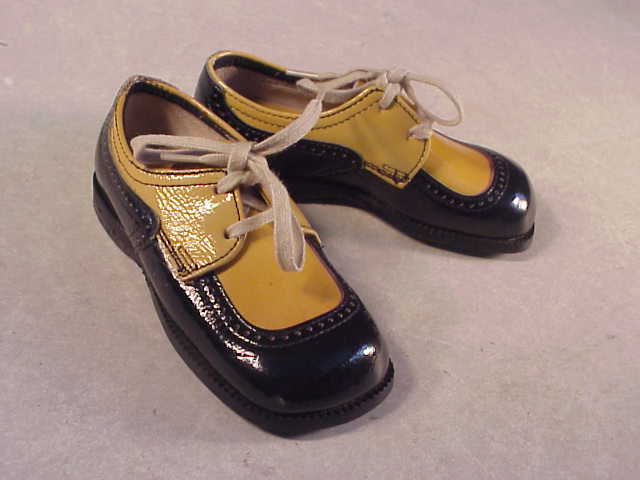 You know I'm mad for plaid, but also have some fierce love for the argyle. And who wouldn't if it's a cute as the green and blue argyle sweater this charming you gent is rocking out. Â You go, Mister! From Etsy seller, Mid-Centurecycled.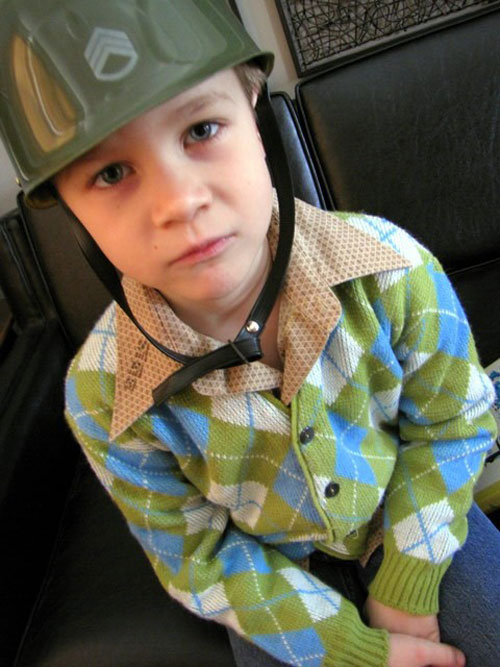 If your kids like snow and wolves, then this is the hat for them! Â Who doesn't love a good pom pom to boot! From Ebay seller, Ausable007.
You know what I love a lot? A LOT of vintage clothes. (Sorry—I couldn't help myself. Bad puns run in my family…) These gems are usually very well priced and even if you don't dig everthing, there is usually a true gem in it to make it worth it. Like this mushroom leisure suit. Or that great red flower dress. From Ebay seller, Sanford's Daughter.
That's it for today. Stay tuned for some more vintage fun later this afternoon!