via:Â JoggerMom
"First comes love then comes marriage, then comes the baby in the baby carriage…"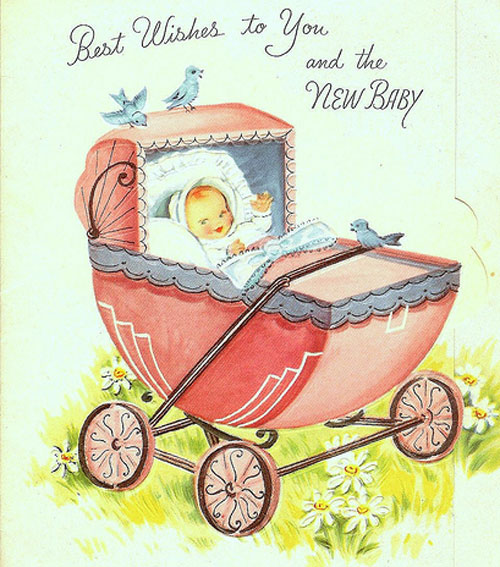 When I was pregnant a very dear friend gave us this vintage stroller lovingly modeled by Raggedy Anne. It was the first bit of baby gear I had and I LOVED it.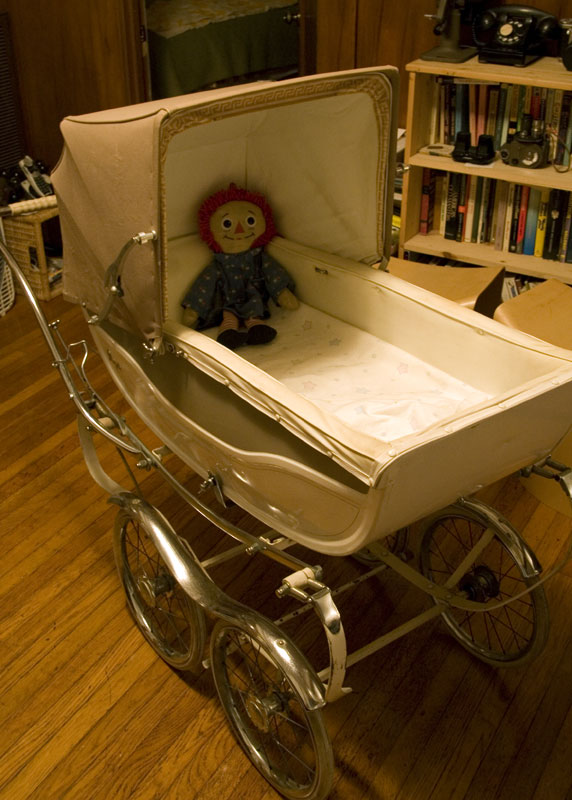 And it later served as our bassinette. Although I must admit this beauty didn't get out much–it was almost too beautiful to go outside.  However, its handling is not as smooth on corners as I'd like compared to today's jaunty strollers, but man, what a sweet looking ride. It was like a crib on wheels.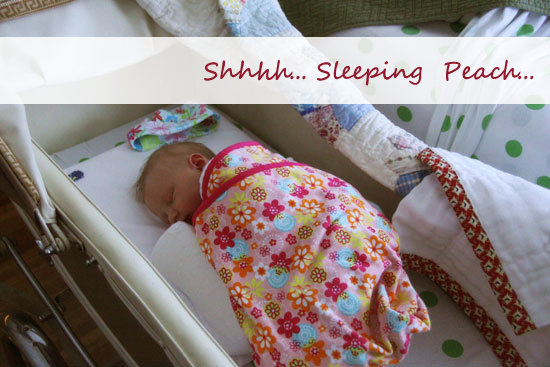 And you have to love a good baby carriage.  Industrial designers sure did in the 1930s. According to Daddy Types, these gorgeous vintage goodies are going for more than $2800.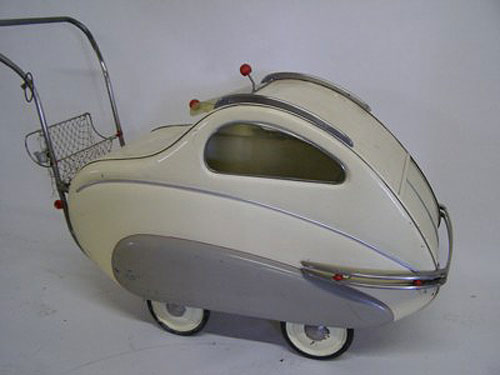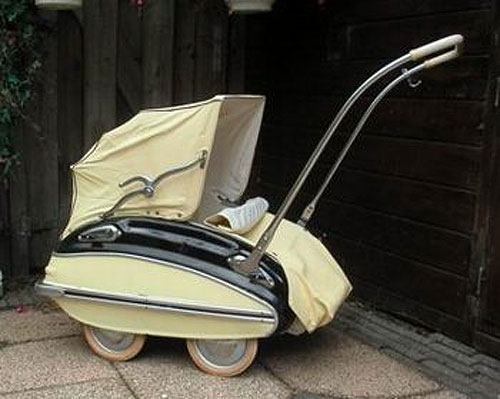 via Daddy Types
And this last one kills me with it's beautiful lines.

via: My Internal Design
Normal Bel Geddes and Raymond Loewy would have had a fist fight over this beauty created by artist John Knotts which made the rounds in the blogosphere a couple of years ago, but it is worth checking it out again right now. Oooh yeah baby!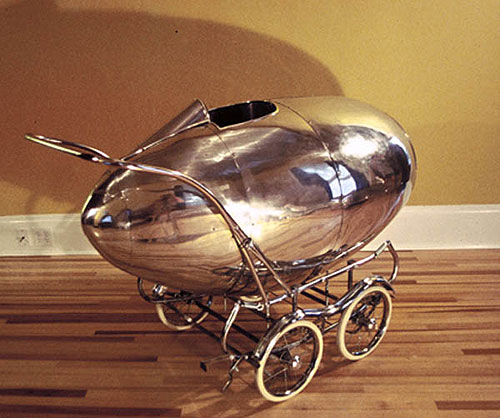 via: Make Zine
Although this is more of a stroller or push toy than a baby carriage, I just adore this little vintage cutie–couldn't you just see the little kiddo rolling around in this baby jalopy?
Photo from Flickr member,  cndwlf_66
Oh boy, this wonderful glorious pink one is just what the doctor ordered!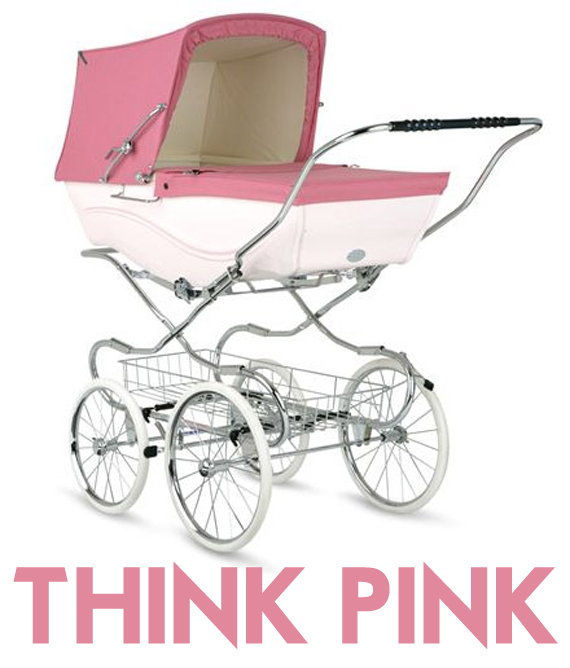 via: the Lovely Room
These wicker ones are usually from the turn of the century, so to find one in as good shape as this is quite rare!  Looks like the little kiddo is really enjoying the ride!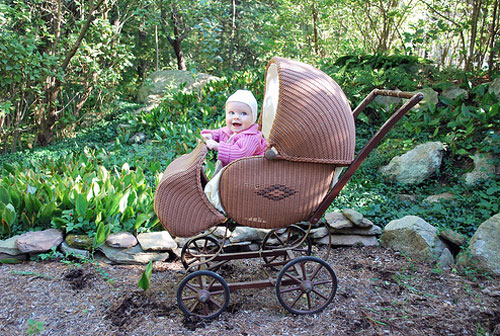 via: Curragh 5
Alix found this pretty in pink cutie.  It's like a baby barcalounger on wheels. LOVE IT!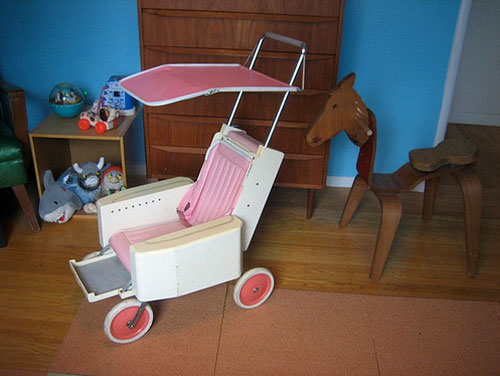 via: galexiegirl
This one is my favorite because of the little flowers added to the top.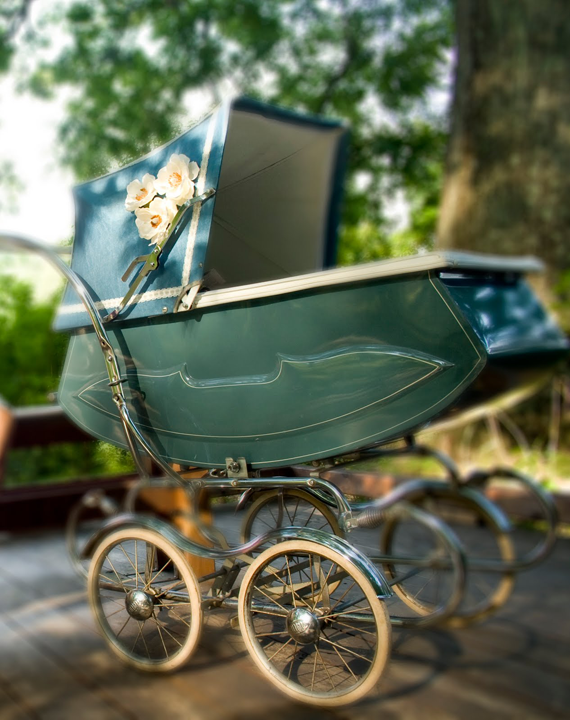 via: Life with Luka
Here is a classic baby carriage with such pretty lines.  Soo gorgeous.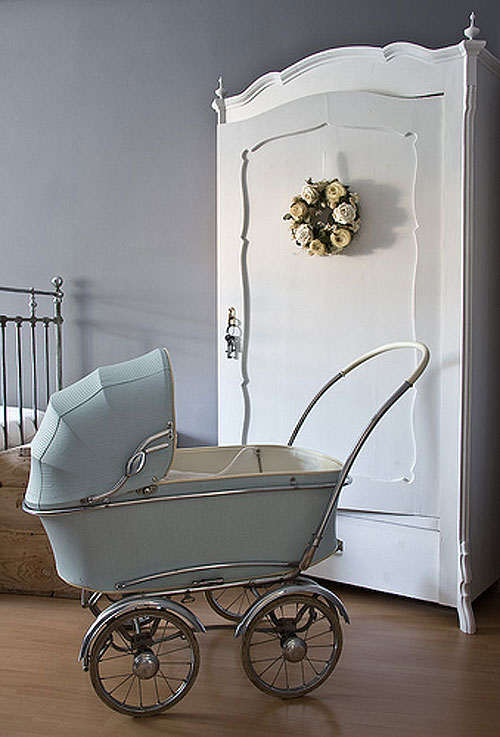 via: Ghia43
Red for a baby carriage? Sounds good to me when it is as stunning as this one.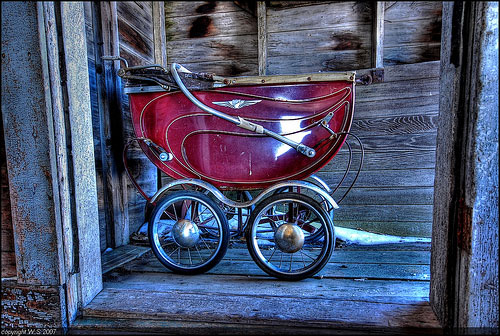 via: A Guy With A Camera
I must admit, it's nice that baby's first set of wheels can be a beautiful as these. Hint hint baby designers of today…