On Christmas day, the Peach was given by my brother—Weebles!
Everyone (well, the six different adults who stopped by) who saw them said the same thing:
WEEBLES WOBBLE BUT THEY DON'T FALL DOWN!!!
My brother sent them to me because he remembered me playing with them something fierce when I was a little girl. And my mother said she liked them because they were easy to clean. Â I hadn't thought about them until I saw little Miss Peach open them and immediately started playing with them.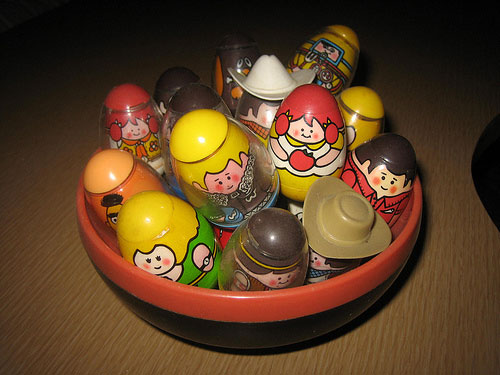 According to the Website, Weeble-Wobble, the first Weeble toys appeared in the early 1970s as a kind of punching clown style body from Romper Room. Â Weebles are supposed to be miniature versions of those bop bag punching things. Â And then Disney got into it and started making the specialized Weebles based on their popular cartoon characters.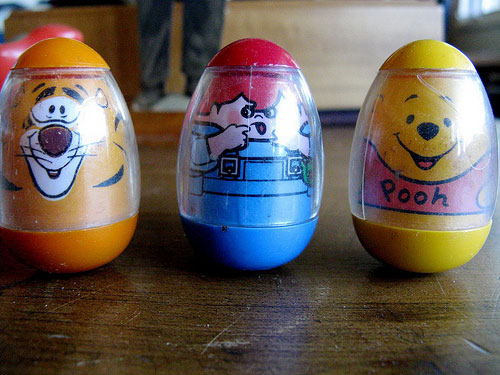 The original line-up comprised the father who wore a red shirt or a blue sweater, a blond mother with a green dress a little boy wearing blue jeans and a white t-shirt, a red-haired little girl wearing green trousers a pink baby holding a blue balloon and a brown dog.  But I dig the scuba diver fellow on the end quite a bit!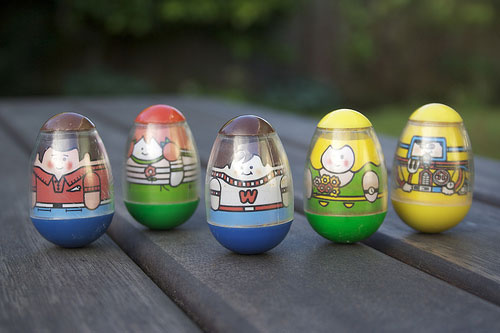 Ohh look at the sweet seventies Western shirt this one has and the lovely sprig of flowers.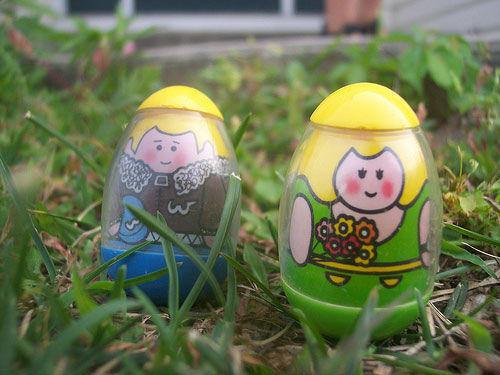 But those clever folks at Romper Room knew that these sassy little toys needed their own pad, so they created a few years later the Weebles treehouse.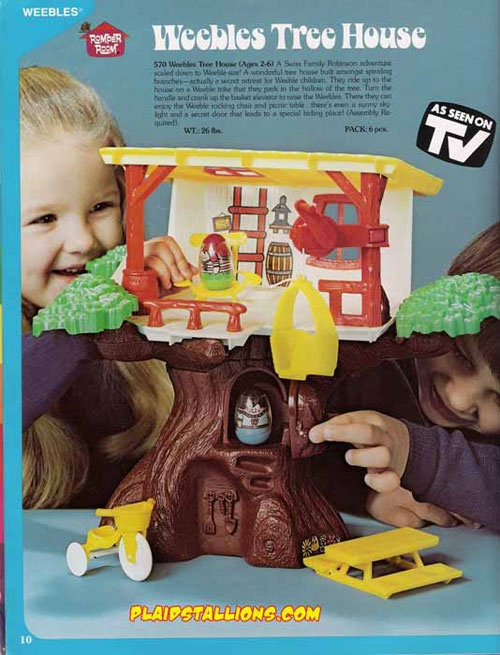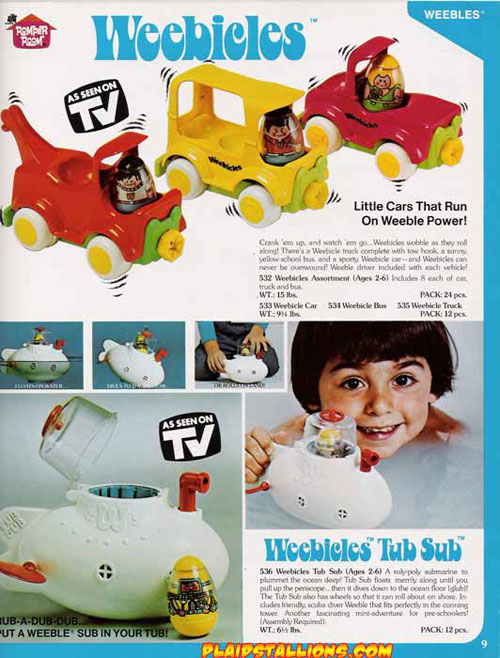 And was then followed by all these other cool places for the Weebles to chill like this submarine and the sweet line of Weebicles.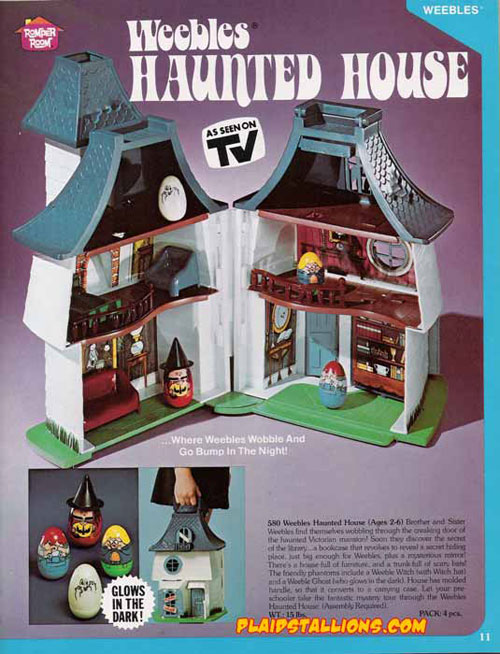 Or you could go with the oh so spooky  haunted house. I like the little witchy poo weeble.
What were the big hits under your childhood Christmas tree?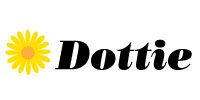 1. Monimania. 2. m kashahara. 3. MeganDavid. 4. The Shifted Librarian. 5. jaebn.  6. deepthirteen. 7,8,9 Plaid Stallions.