Lord help me, I'm easily overwhelmed when it comes to holiday shopping. Â Maybe it is all of the buzzing noises and flashing lights that are on so many toys out there. Â  Just walking into Toys "R" Us in December is enough to send either into a seizure of the closest bar. Â Nothing wrong with those toys, but it makes me crave simpler toys that rely more on imagination and creativity than batteries.
Fortunately, there are online stores like Warm Biscuit that focus on just those things. Like the great stroll down memory lane above–the miraculous potholder loom. Â I smile just thinking about all of the near burns I put my parents through with my loomed gifts of pot holders…
Here are a few other gems from their site:
Aren't these the perfect additions to your little one's play kitchen. Â Get them addicted to using a KitchenAid before they turn 10. Mwahahaha!!!
I know sword fights are just part of childhood. Â This one looks much safer and way cuter than the bent out wire hanger I used as my "foil" as a kid. Â  Hmm… looking back on that memory I think it is a modern day miracle that my brothers still have both their eyes…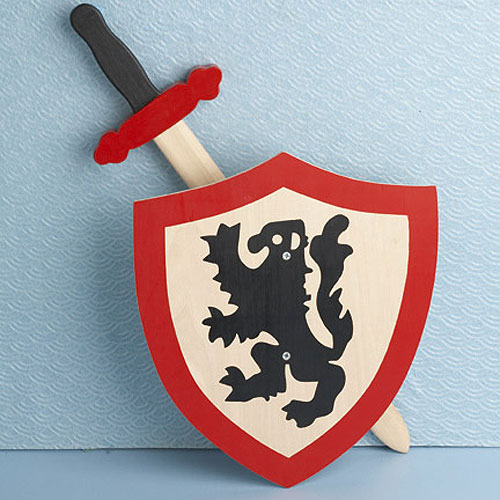 If all banjos could look this cool! Â I think giving music instruments to kids should be mandatory! And it is so much easier to get them started here instead of with that $1,000 flute…
You know there are crafty kiddos out there that would give away all the candy in their stockings for this gem. Your first sewing machine. Â I would have given my eye teeth for this beauty…
Oh, but wait, there is more–Warm Biscuit has a terrific line of fabrics that will make you want to stay home from that White Elephant Christmas party and spend the evening sewing something up.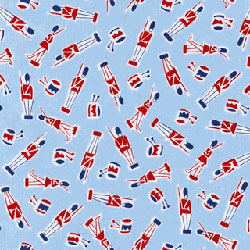 Tee hee! Aren't those fabrics adorable? Â I can only look at them for a minute or two before my head explodes with crafty ideas. Â Oh lawdy!
So, check out Warm Biscuit when you have a chance for your holiday needs!