Guess what time it is friends? Yep, another adorable kiddo is rounding out our week! Meet Griffin, an impossibly sweet little four year old from Northern California. This outdoorsy little lad is really just as cute as can be, don't you agree? We love that his style is colorful and totally adorable yet clearly keeps him comfy whether he's sitting inside reading a book or hiking with his parents in the redwoods. Presenting: GRIFFIN!

1. Western snap shirt, Old Navy
2. Swim trunks, Baby Gap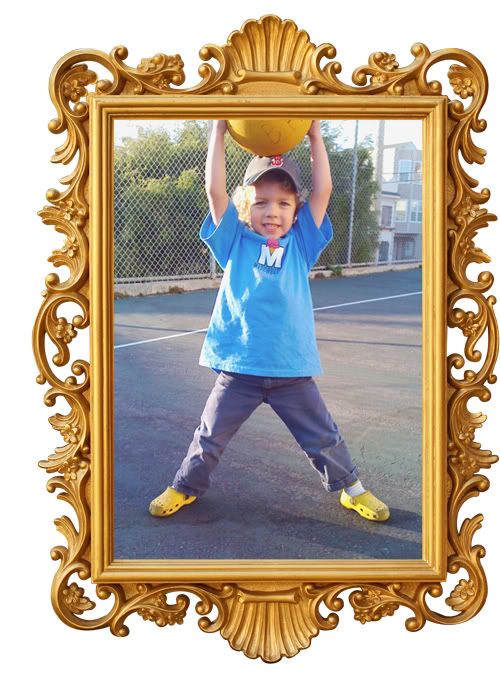 1. Tee from Mitchell's Ice Cream in Cleveland, OH
2. Twill Roll-Up Pants, Old Navy
3. Shoes, Yeller Crocs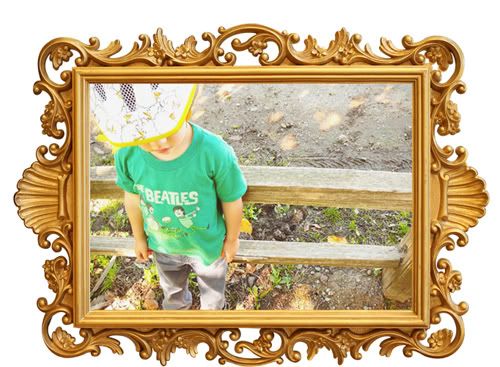 1. Beatles tee, Target
2. Gray Twill Roll Up pants, Old Navy
3. Funky bike helmet, Giro Me2 Chicks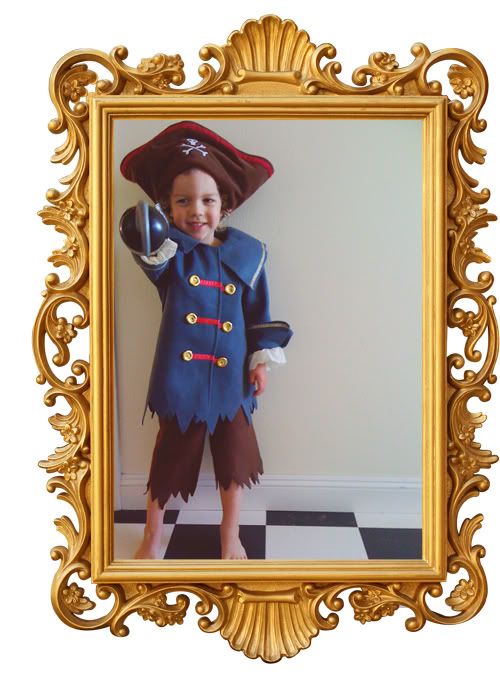 1. Adarrrrrrrable Pirate Costume, Old Navy matey!
Unlike my beloved child, little Griffin is a world class eater. He not only loves to help his mommy Toria in the kitchen, he loves to nibble on his daddy's famous mac n' cheese, spaghetti & meatballs, cheesy eggy omelets, burritos, papusas, sushi, odwalla juice, bagels with lox, cream cheese sandwiches and MORE! (I'm dying' kiddo….can you give Wolfie a lesson in SUSHI please??) His favorite color is green, he loves the Beatles and he's obsessed with his engineer overalls and rain boots. Griffin also likes anything with wheels but especially adores story time. Among his favorite books: Trashy Town, The Incredible Book-Eating Boy, The Giant Jam Sandwich, The Runaway Dinner, Arnie the Donut. I think its safe to say that Griffin may grow up to be a famous food critic or star of Top Chef 2030. His mama says, "Griffin is a big sweetie. He loves the playground, bouncy houses, running around playing tag, farting and then telling you about it!" (my kinda kid….toot toot!) Hurray for Griffin!!! You rock little dude!