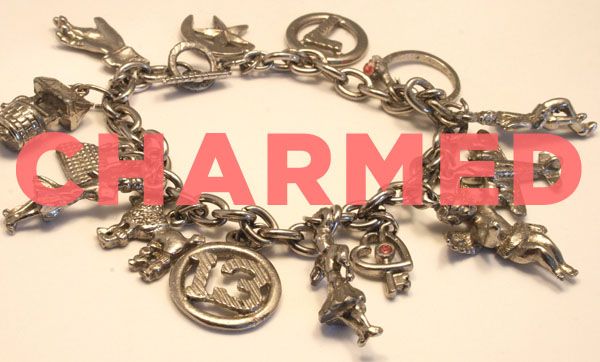 You just can't help but find charm bracelets, well… charming!  There is something so irresistible about wanting to see of the charms on someone's bracelet and ask what the significance is of each one.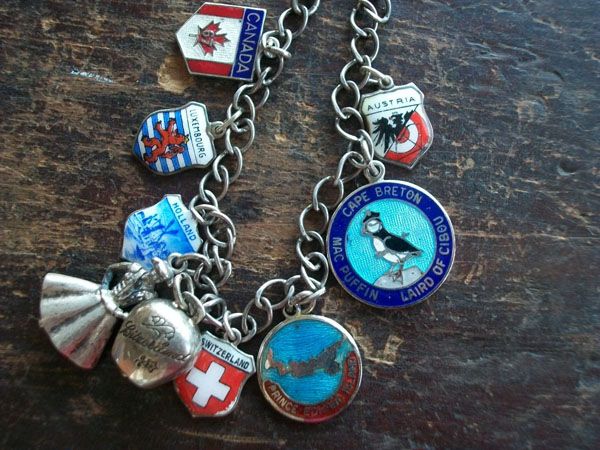 We can thank Queen Victoria for starting the charm bracelet craze.  Not only did she start the white wedding dress trend, but she was one of the first people to wear charm bracelets and even gave them as presents to close friends.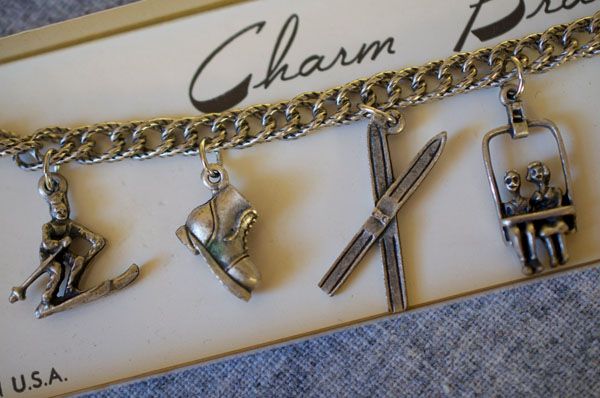 It was Tiffany & Co. who in 1889 first offered its iconic charm bracelet and introduced the craze to the United States. The charm bracelet phenom didn't truly take off until the 1950s and 60s when it really peaked with teenage girls that wanted a charm for every event in their lives.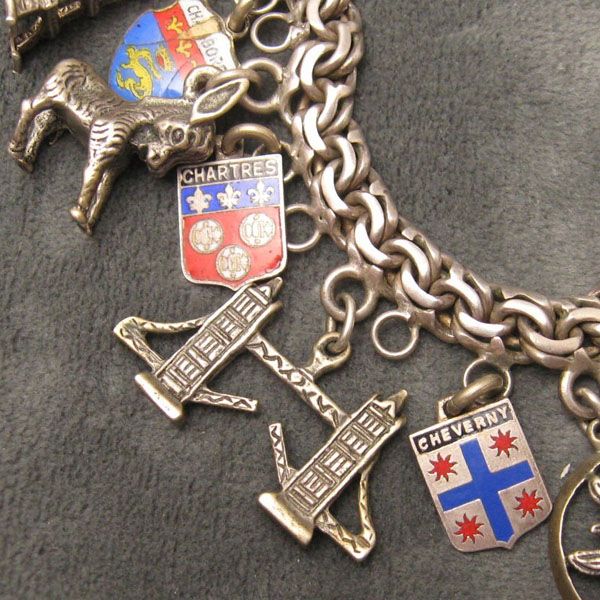 Alix told me she was thinking of doing a post on charm bracelets but then suggested I write about it as she knew how much I LOVE CHARM BRACELETS!!! And with good reason, I think.  Check out these darling ones that Alix found online.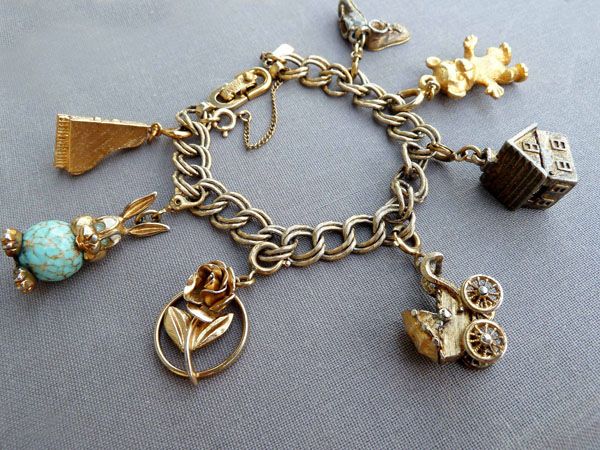 I can't get over how charming this one is.  That bunny is too adorable for words. And the baby carriage—so sweet! Get the bunny bracelet here.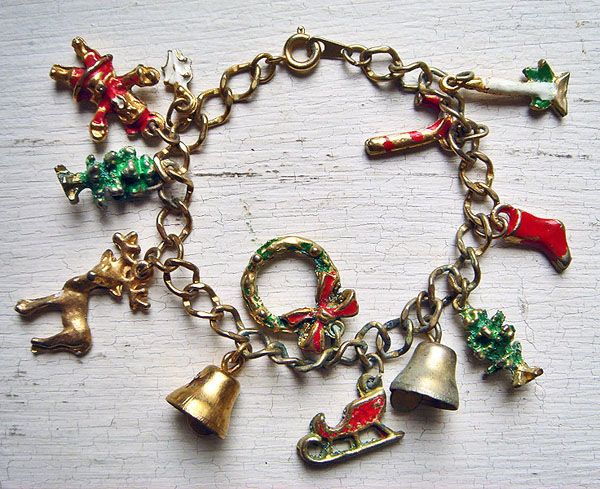 This one is just Christmas perfection, don't you think? Get the Christmas bracelet here.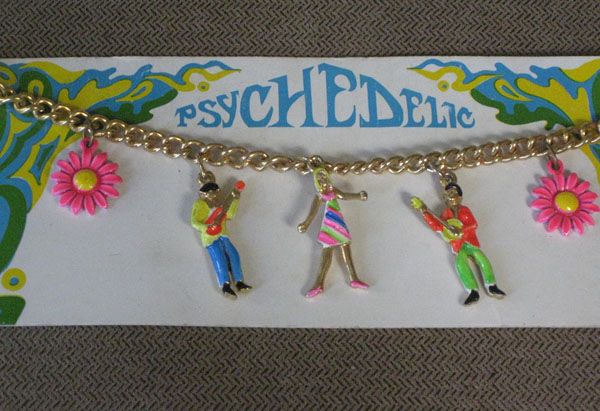 Get Psychedelic here. I love her little pink shoes too!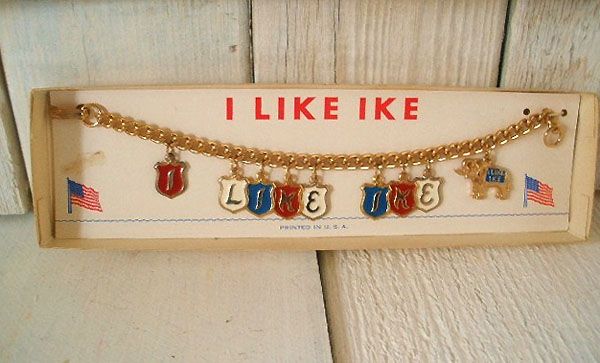 Get Ike here! But if you are a vintage Democrat…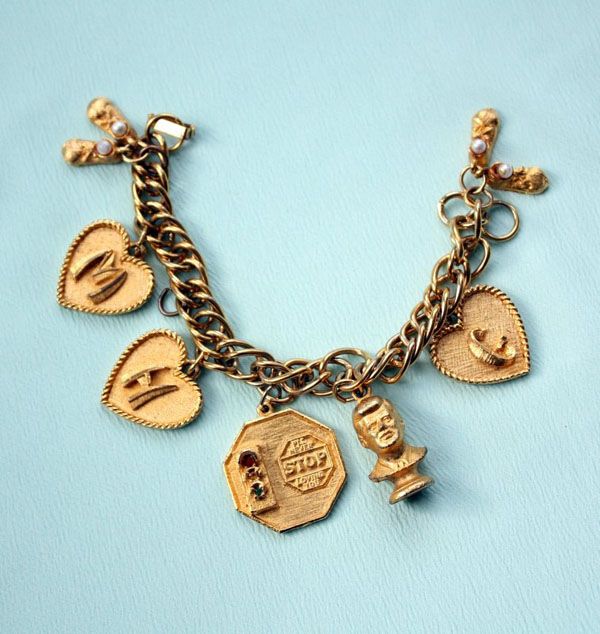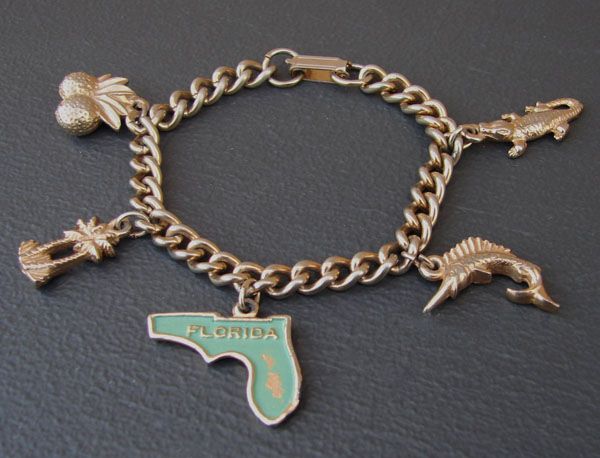 And I must admit I'm not only a fan of charm bracelets, but a wearer!  I asked for one for my 40th birthday and asked my closest friends to buy a charm that symbolized our friendship.  I love it!  For example my crafty soul sister, Eileen, who I have spent many hours cruising Joann's Fabric store buying fabric to sew got me a charm of a little vintage sewing machine! So every time I look at that charm, I think of my friend. I love it so much!  I also have a San Francisco bracelet that I bought and wear to all SF Dame events.  And I really want to start a U.S. travel charm bracelet to include every state that I've been to!
I hope to buy an empty Tiffany charm bracelet for the Peach when she turns 18 and can't wait to watch her fill it up with wonderful experiences.
Do you own a charm bracelet?