Friends, I have a confession to make.
I hate Elmo. The whole speaking in third person I find rather annoying.
There. I said it. Forgive me. I just love old school Sesame Street too much. Â Give me Cookie Monster or Grover and I'm a happy lady.
I never thought I would ever write the words cool and Elmo in the same sentence.
Until now.
Alix forwarded me this post from Kara's Party Ideas that featured a simply brilliant Elmo birthday party for one lucky Elmo-obsessed little kiddo.  The party was thrown by the Portugal-based event planner Mug and Mog and I bow down to Christina's very clever take on an over-commercialized character.
But really you just have to see the photos to  truly understand the awesomeness.
I know, right? Unbelievable.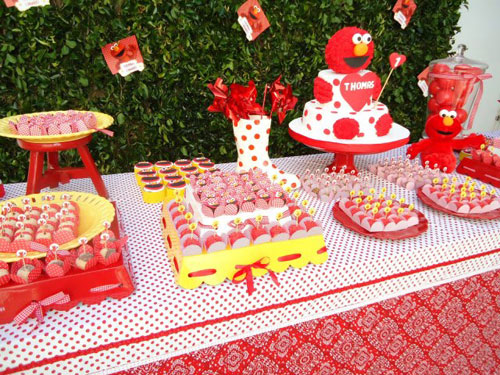 How can Ronald McDonald colors of red and yellow be this charming together?
The polka dot boot is killing me. KILLING ME!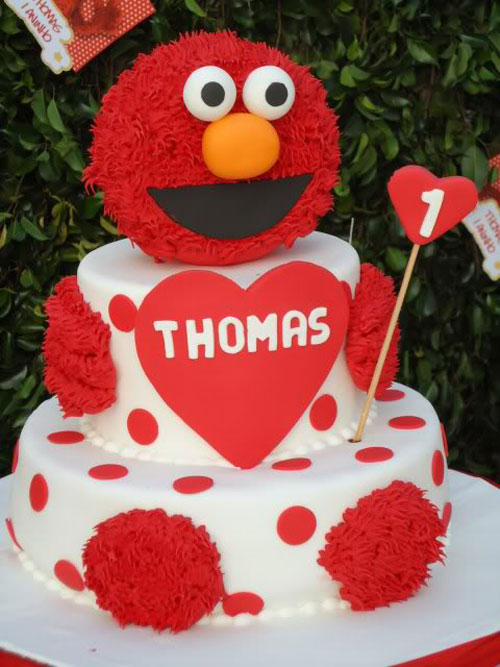 That cake makes me want to become the vice president of the Elmo fan club. How can that be? Elmo was my arch nemesis!
Polka dots and gingham?  Elmo, you know me so well…
Seeing such a wonderful party  fills me with party panic for the Peach's birthday gets me super excited about doing something for the Peach's birthday! I can't wait!