Happy Snappy New Year, ya'll! I hope you got your fill of black eye peas, fish, eating grapes, wearing yellow underpants and hopping on one foot yelling rabbit rabbit as soon as you sprung out of bed Saturday morning.
I hope your New Year resolutions including finding amazing deals on vintage kiddo clothing, because friends, I have a super line up of goodies for you all today.
Miss Lish helps us set up the new year in style with this dandy poly vest with choo choos and horses. Bonus!
What is not to love in this lemondrop of a vintage dressie. I die. Just the needed peak at summer to get us through this chilly weather. From eBay seller, b370.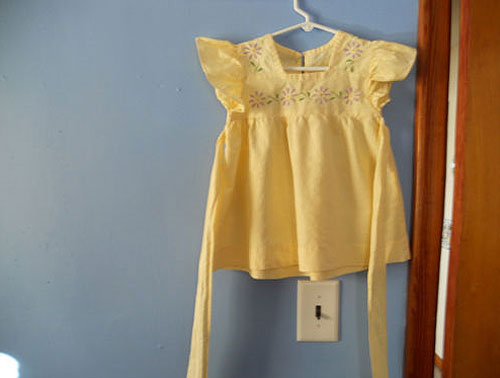 Check out this sweet widdle vintage Western shirt that would be perfect for your cute cowboy! From eBay seller, Â Nechy10.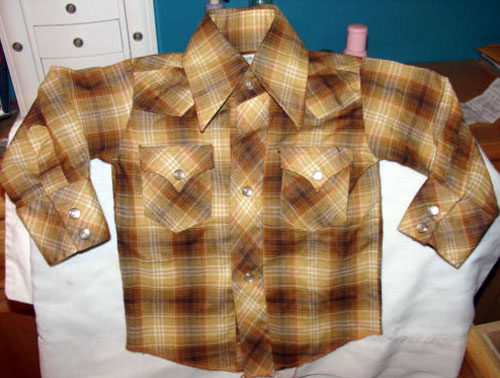 This one goes out to my mom who loves Chiclets and who would have loved this sassy belted Chiclet dress. Â Personally I wouldn't have thought of Chiclets as a brand that should be on fabric, but so be it. And the end result is pretty darn cute if I say so myself. From eBay seller, Angelworx60.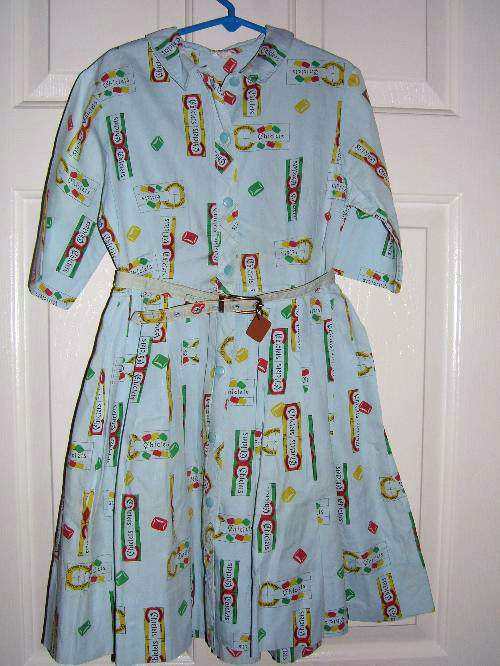 OK–now today we really don't put newborns in shoes, so perhaps these would be best suited for the bookcase or wall as a sweet thing to look at, but seriously, these vintage Left/Right shoes are pretty darn sweet to gaze upon. From eBay seller, HerbalSpice.
It is still sweater weather in 95 percent of this country, so I think this dapper little Sigallo ski sweater would be appreciated anywhere. Â From Etsy seller, Nini's Vintage Shop.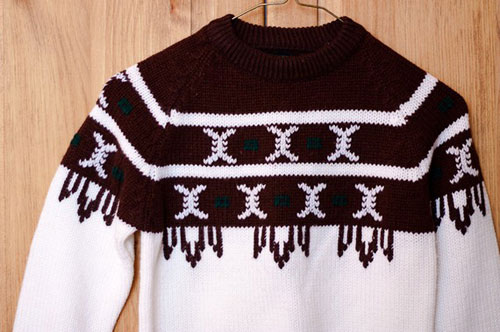 Whoa–check out these new with tags little vintage aprons for toddlers. Â Some very lucky person came across a sweet load of these, so it's worth checking out the full treasure from eBay seller, Sewing Machine Girl's Salon. And the price is quite nice. Especially if you are in Australia…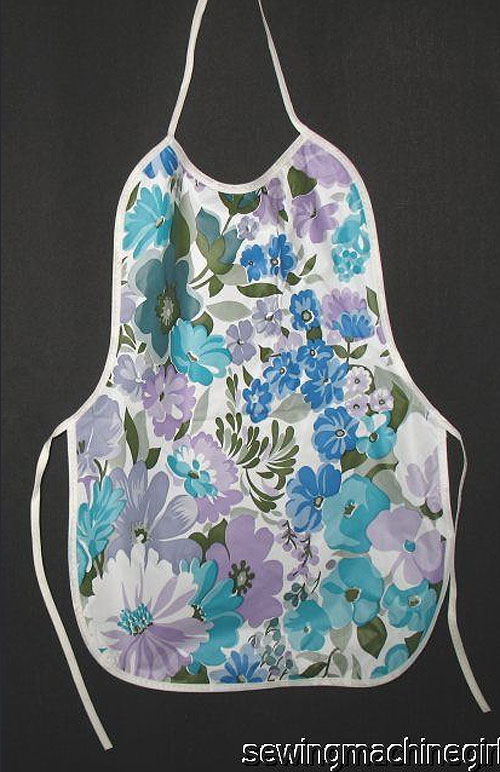 OK–one more sweater but this one has choo choos on it and is such a sweet sunny yellow too.  So sweet. From Etsy seller 3 Ring Circus.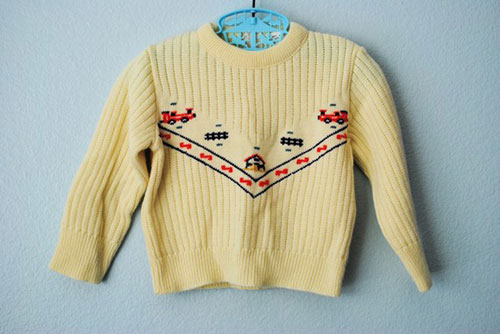 Oh, how could I not share this vintage gem–from the 80s Jordache no less. Â  As sassy as the model. From Etsy seller, Haley Britt.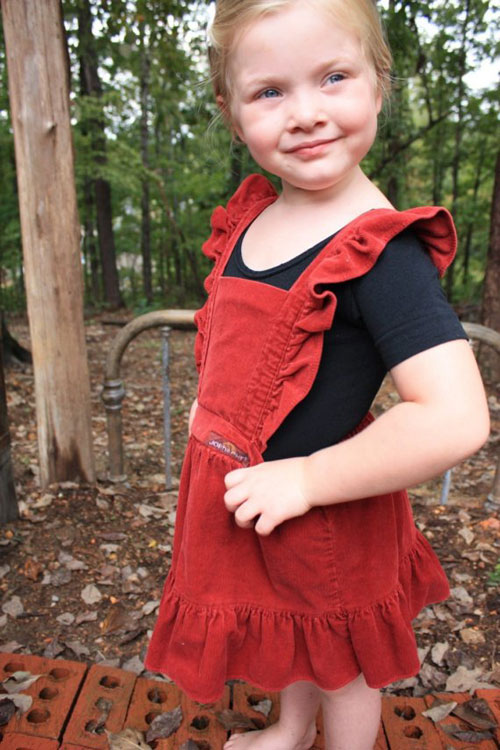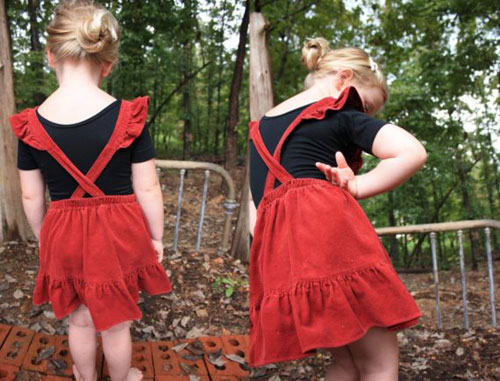 For some 2011 might involve having "the talk". Â And if I had to have "the talk" this year, I'd buy this darlingly illustrated book called Wonderfully Made, because all kids are. And we are so lucky to have them in our lives, aren't we? From Etsy seller, Frecklewonder.
Happy first Monday of the year!